Tillerson: After Trump Visit, Abbas To Stop Paying Families of Palestinian 'Martyrs'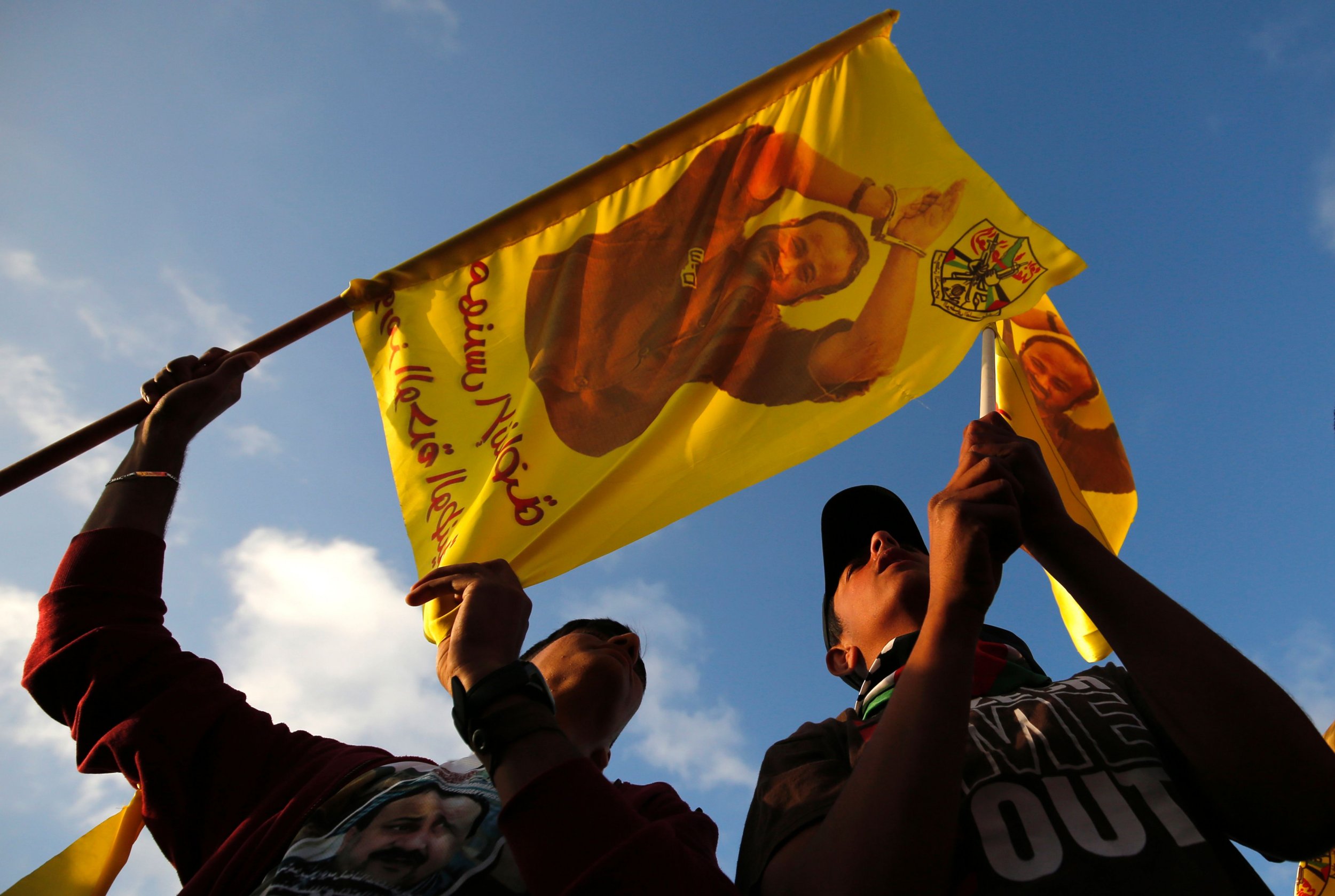 U.S. Secretary of State Rex Tillerson, addressing senators late Tuesday, said the Palestinian leadership had made a U-turn on payments to the families of convicted Palestinian attackers, one of the key concerns the Israeli government says stands in the way of peace.
"They have changed that policy and their intent is to cease the payments to the families of those who have committed murder or violence against others," Tillerson said. "We have been very clear with them that this [practice of paying terrorists] is simply not acceptable to us."
Washington's top diplomat said the decision was made after U.S. President Donald Trump's hosting of Palestinian President Mahmoud Abbas in the U.S. and a visit with him in the West Bank city of Bethlehem.
"The president raised it, and I had a bilateral meeting with [Abbas] later and I told him: You absolutely have to stop this," Tillerson said.
Israel expressed skepticism, however, rejecting Tillerson's statement that the payments have stopped. Israeli Defense Minister Avigdor Lieberman, who lives in a West Bank settlement, said Israel had received no evidence that Abbas had cut the payments.
"I have to say that that I didn't seen any indication that the Palestinian Authority stopped or intends to stop payments to terrorists and terrorists' families," he told Israel Radio Wednesday morning. "We're following this closely."
Read more: Trump raged at Abbas in Bethlehem meeting, telling Palestinian leader "you lied to me"
An array of Republican senators had lobbied Trump to raise the issue with Abbas, proposing legislation that threatens to withdraw American aid for the Palestinians if they do not reverse the policy.
The Palestinian Authority, which operates in the West Bank and separate to the Gaza Strip which is controlled by the Palestinian militant group Hamas, has been paying millions to thousands of Palestinians families for years, including suicide bombers, through a scheme called the "Martyr's Fund."
Trump and Abbas' meeting in Bethlehem was a tetchy affair, according to accounts from the meeting. Abbas conceded to colleagues in his Fatah party that he had had an "uncomfortable" meeting with Trump, after reports emerged that the U.S. president shouted at him in their Bethlehem meeting, Palestinian sources told the Qatari-owned, London-based news outlet Al-Araby.
Trump reportedly became angry with Abbas, accusing him of involvement in incitement against Israel, a charge the Israeli government regularly directs at Abbas and other Palestinians leaders. Israeli media reports cited a U.S. official present at the meeting. A Palestinian source told Newsweek the reports were lies made by the Israeli press to slander the Palestinian leader. "Trump raised the issue, but overall the meeting went very well," the source said.