Rex Tillerson and His Russian Counterpart Stayed in the Same Hotel, Ignored Each Other, Then It Got Even More Petty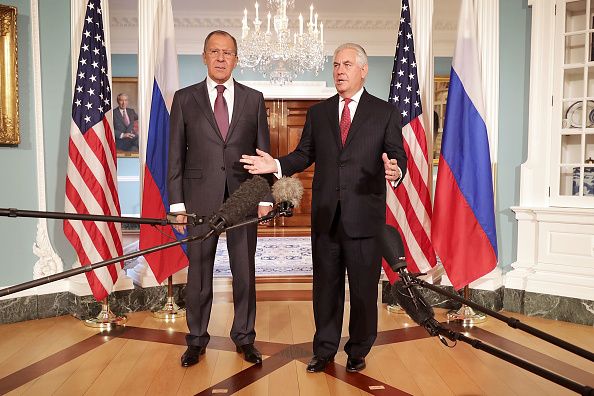 Two top diplomats from major world powers arrive in an African nation and stay in the same five-star hotel. Each aware of the other's presence, they contemplate whether to meet. After all, nothing could be easier than sauntering into the hotel lobby to consult on world affairs over coffee.
But instead, the meeting never took place, and each diplomat said the other was to blame.
This isn't the plot of a political satire. It's what happened when Secretary of State Rex Tillerson and Russian Foreign Minister Sergei Lavrov landed in Addis Ababa, Ethiopia, this week.
The U.S. and Russia's top diplomats are simultaneously on a tour of Africa, demonstrating that the continent is a place of strategic interest for both world powers. But the relationship between their two countries, plagued by accusations of election interference and international sanctions, is in such bad shape that its representatives couldn't agree on who, if anyone, had asked whom for a meeting.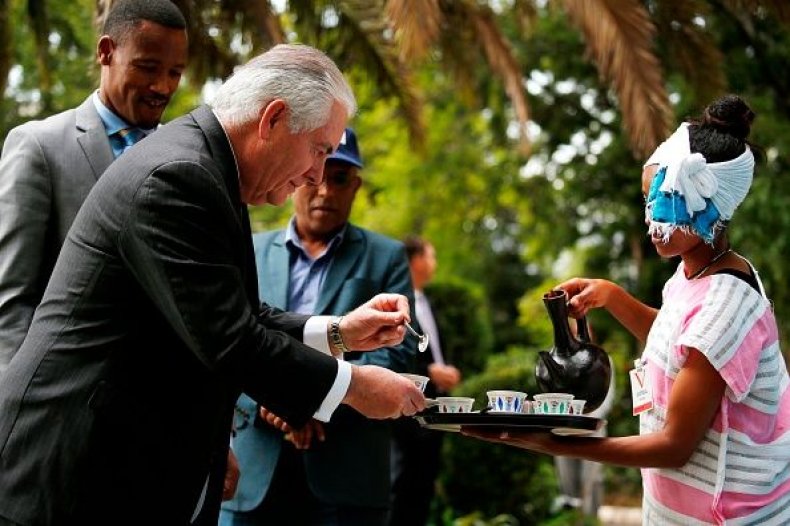 In a Facebook message for international women's day, the Russian embassy in Washington taunted State Department spokeswoman Heather Nauert for failing to facilitate a meeting.
"We always assumed that Heather Nauert closely follows events in the world and inside the U.S. Department of State. However in the last couple of days, something seems to have broken in her department," the post reads.
"Two ministers will be simultaneously in the same hotel. This would be a great opportunity to discuss a range of accumulated issues on regional and global agenda...In any case, we congratulate Heather Nauert and, of course, all female employees of the State Department on International Women's Day!" the post continues, dripping with sarcasm.
Despite the breakdown in their relationship, both countries' leaders appeared determined to flex their diplomatic muscle while in town. Lavrov immediately left Ethiopia for Zimbabwe, where he floated the idea of joint military operationand a $3 billion joint platinum project near the capital, Harare.
Tillerson, meanwhile, plans to visit Chad, Djibouti, Ethiopia, Kenya and Nigeria during his eight-day journey through Africa, meeting with the leaders of each country.
He also met with representatives of the African Union in Ethiopia on Thursday. But Russia wasn't the only world power casting a shadow on his visit. China, which funded the construction of the African Union building and has been rapidly increasing its investment in Africa, also loomed large. A Chinese journalist at the African Union meeting asked Tillerson whether President Donald Trump had really called African nations "shithole countries."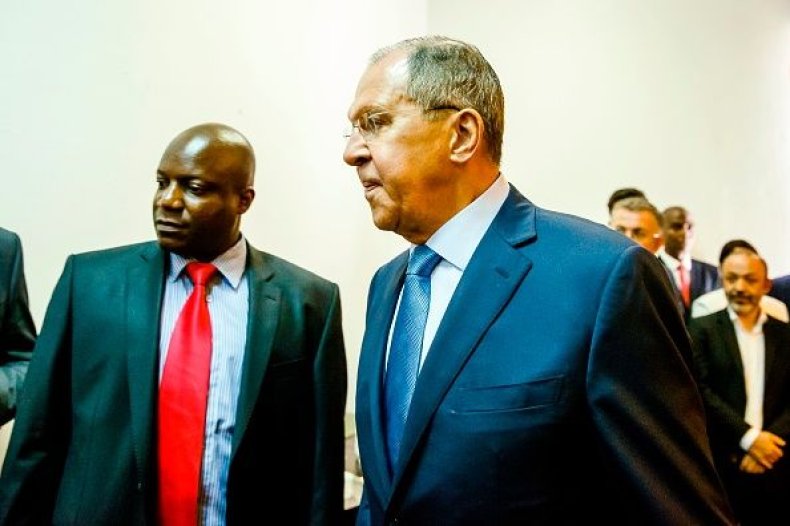 Tillerson used the opportunity to warn African leaders about the perils of accepting Chinese investment.
"We are not in any way attempting to keep Chinese dollars from Africa," Tillerson said during a press conference. "It is important that African countries carefully consider the terms of those agreements and not forfeit their sovereignty."
The comments weren't received warmly by Ethiopian leaders, who are happy with the billions of dollars of investment China has given them, according to Reuters.
Meanwhile, Ethiopia is also rocked by political problems. Its prime minister, Hailemariam Desalegn, surprised everyone in mid-February by stepping down suddenly. A day later, the government declared a nationwide state of emergency that has lasted ever since. Asked by an Ethiopian journalist on Thursday about the country's martial law, Tillerson said he hopes the country can have a peaceful transfer of power that will return civilian rule.
"While we appreciate the government's responsibility to maintain control and not allow violence to break out and harm innocent people as well who may become victims of violence, it is important that that – that the country move on past the state of emergency as quickly as possible," Tillerson said.
Still, some Ethiopian journalists voiced skepticism about the U.S. role in their country.
"When it comes to the investments of the United States to Africa, Ethiopia particularly, we don't see much," one journalist noted during the press conference.