President Donald Trump's former top diplomat expressed frustration at reportedly being left out of a top-level meeting involving senior presidential adviser Jared Kushner and Middle Eastern heads of state.
The House of Representatives' Foreign Affairs Committee released a partially redacted 145-page transcript Thursday of an interview conducted May 21 with former Secretary of State Rex Tillerson, who was dismissed in late March 2018 and soon replaced by former CIA Director Mike Pompeo.
The document gave new insight into Tillerson's role in the administration, where Kushner, who is also the president's son-in-law, apparently sidelined the State Department in order to conduct his own diplomacy.
Lawmakers asked Tillerson if he was aware of an alleged meeting around May 20, 2017, involving Kushner, former White House strategist Steve Bannon and the heads of Saudi Arabia and the United Arab Emirates, during which a plan to blockade Qatar was discussed. The former Exxon Mobil CEO said he had never heard about it. He was then questioned about his reaction to learning of the meeting.
"It makes me angry," Tillerson replied. "Because I didn't have a say. The State Department's views were never expressed."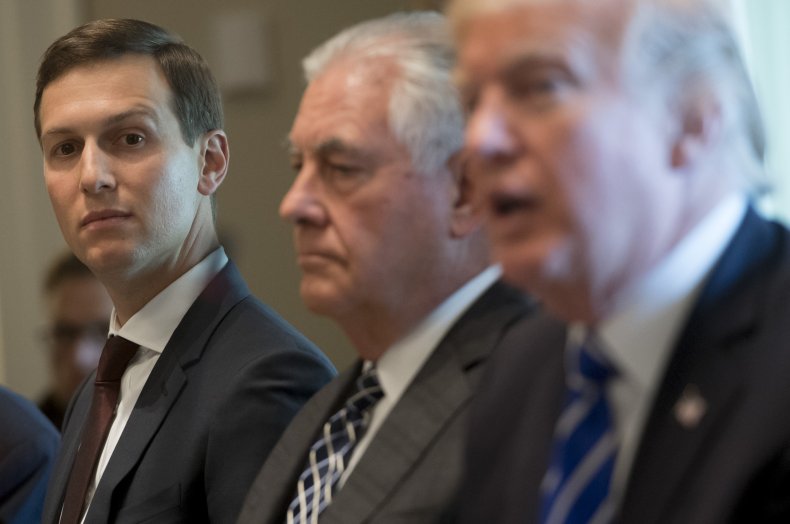 Tillerson described dealing with Kushner and his wife, Ivanka Trump, as "one of the
challenges I think that everyone had" in the administration, because having the president's family as part of the advisory team as a "unique situation" and "unusual."
"I don't recall it ever being the case before, not that there's anything wrong with it," Tillerson explained. "But there was not a real clear understanding of the role, responsibilities, authorities, and whatnot, which made it challenging for everyone, I think, in terms of how to deal with any activities that might be undertaken by others that were not defined within the national security process itself."
As for Kushner's formal responsibilities, Tillerson said, "No one really described what he was going to be doing."
Tillerson said he "began to get an inkling that something was going on involving the Qataris" the day after Kushner and Bannon were reportedly informed of the Saudi-UAE plan to boycott the fellow Arabian Peninsula monarchy while he was attending a session of the Gulf Cooperation Council.
First, he noticed his Qatari counterpart's banquet seat had been moved away from his table—allegedly next to the kitchen—and then something about "the way the session had been conducted and the way the Emir had been treated in the meeting."
"There's something going on, but I don't know what," Tillerson recalled.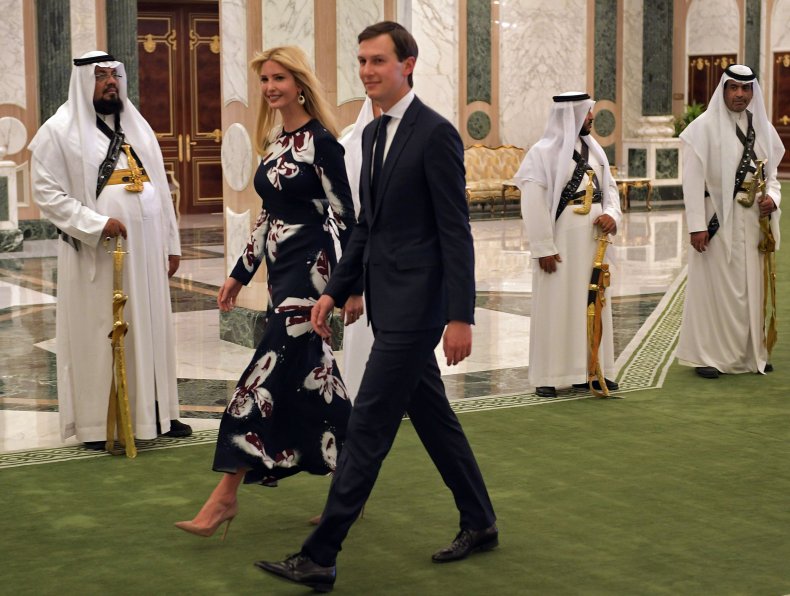 That same day, Trump praised Qatar, which hosts the Pentagon's Central Command at Al Udeid Air Base, the largest U.S. military installation in the Middle East. Just two days later, on May 23, however, the Hudson Institute hosted a conference in Washington discussing Qatar's alleged links to the Muslim Brotherhood, an Islamist political group, and potential shifts in U.S. policy.
The conference was reportedly arranged by U.S. businessman Elliot Broidy at the behest of George Nader, a Lebanese American businessman described as an unregistered lobbyist for the U.A.E. and recently indicted on child pornography charges. Among those said to be on the panel was former Defense Secretary Bob Gates and former Assistant Defense Secretary Mary Beth Long.
The official Qatar News Agency was then hacked on June 3, bearing false statements attributed to Emir Tamim bin Hamad Al Thani. Two days later, Saudi Arabia and the U.A.E. — backed also by Bahrain and Egypt — announced a total blockade of the tiny peninsular monarchy. Tillerson, who found out via news reports while attending a security conference in Australia alongside then-Defense Secretary James Mattis, said he "was surprised."
Tillerson said he immediately got in contact with State Department officials and began reaching out to his counterparts in the quartet of Arab states, appealing for them "to not escalate this further." Ultimately, he was unsuccessful, and soon Trump too appeared to begin echoing some of the allegations put forth by the blockading states.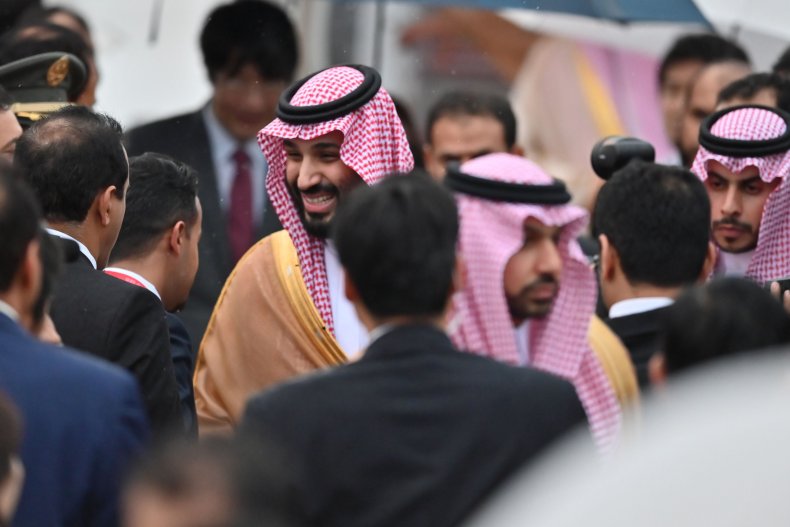 Still, on June 9, 2017, the top diplomat called "on the Kingdom of Saudi Arabia, the United Arab Emirates, Bahrain, and Egypt to ease the blockade against Qatar," warning of its "humanitarian consequences."
That same evening, however, Trump said that "the nation of Qatar, unfortunately, has historically been a funder of terrorism at a very high level, and in the wake of that conference nations came together and spoke to me about confronting Qatar over its behavior." The president said he decided, "along with Secretary of State Rex Tillerson, our great generals, and military people, the time had come to call on
Qatar to end its funding and its extremist ideology in terms of funding."
As the Foreign Affairs Committee interview went on, members asked Tillerson about allegations that the Kushner family was seeking the assistance of a Qatari sovereign wealth fund to refinance a New York property, but the former secretary of state said he was only aware of the media reports.
He did, however, note Kushner's intimate relationship with Saudi Crown Prince Mohammed bin Salman and said he had expressed to Kushner himself his frustration at meetings and conversations not coordinated with the State Department.
"He said he would try to do better," Tillerson said. "Not much changed."