Rex Tillerson Refuses to Give Trump Position on Strengthening Russia Sanctions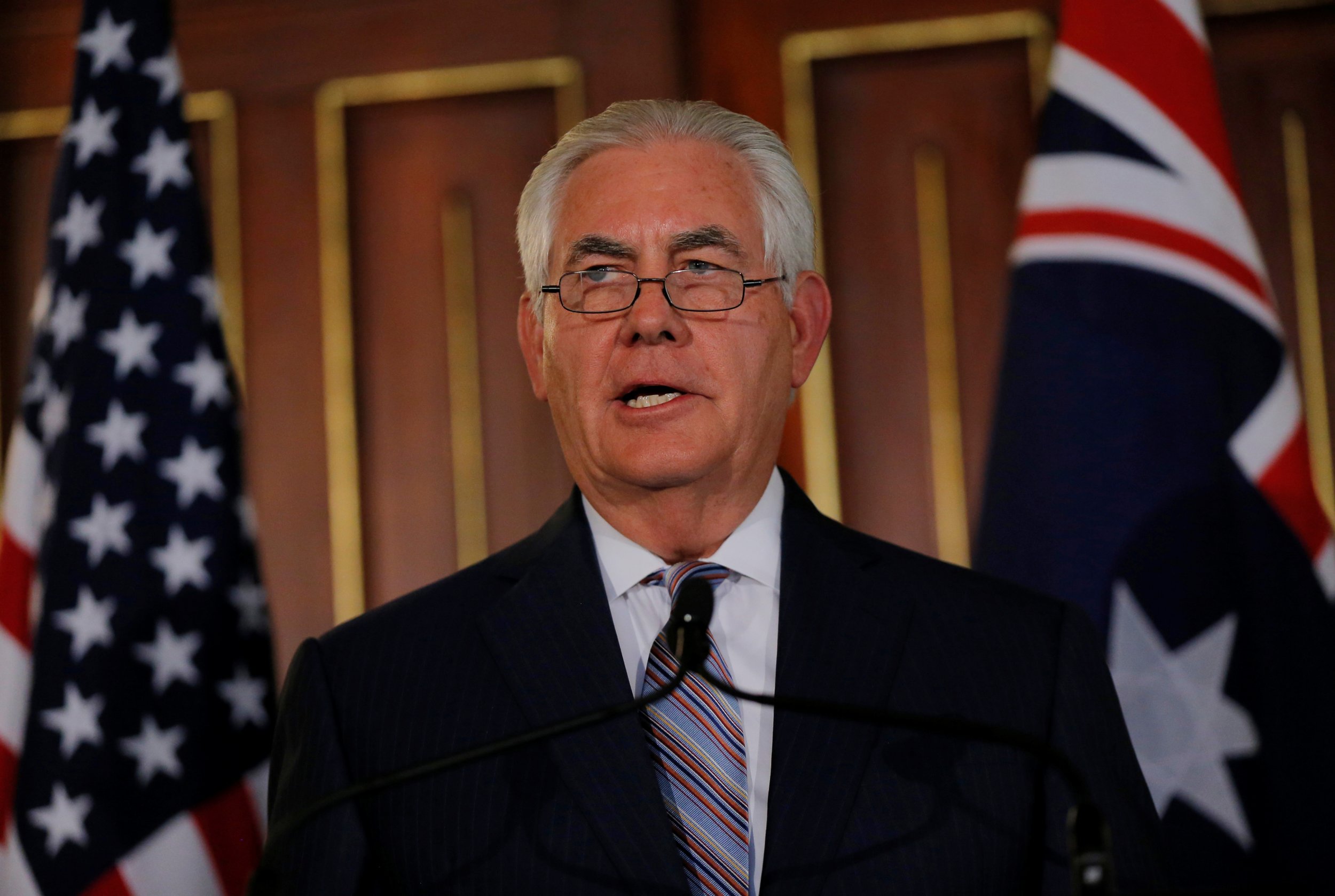 U.S. Secretary of State Rex Tillerson has told lawmakers that relations with Russia are still deteriorating and refused to back the senators' move to bolster sanctions on Moscow, according to Radio Free Europe.
Senators from both U.S. main parties struck an agreement on Tuesday that would strengthen sanctions on Russia and codify them, allowing lawmakers to review changes rather than solely the president, after fears that the White House could lift them too flippantly. The senators seek to strengthen include those imposed over Moscow's annexation of Crimea in 2014 and to discuss further sanctions for suspected Russian interference in the U.S. election.
Read more: Got a question for Vladimir Putin? Here's your chance to ask him it
The cross-party agreement is a rare point of convergence for Democrats and Republicans since the election of President Donald Trump. A cross-party committee is currently scrutinizing his team's undisclosed contacts with the Russian government.
Although both parties agree Russian hackers were behind the cyberattack on the Democratic campaign, the parties have sometimes been split on how to react. Democrats have shown more concern about the hack's origin and investigating leaked reports suggesting links between the Russian state and the Trump team, while Republicans have shown more concern about the fact leaks are happening.
However, both parties have agreed on the sanctions package, seeking to strengthen Senate's hand, even as Trump administration has been critical of the idea. Speaking before the Senate Foreign Relations Committee, Tillerson showed little enthusiasm for the package.
Ducking questions about whether he or the White House would support or veto the motion, he instead said he is still reviewing the measure. He told lawmakers the U.S. government would like to retain the ability to talk to Russia with an arsenal of incentives and punishments at its disposal.
"We would like the flexibility to turn the heat up on Russia," he said. "We have some channels where we're starting to talk, but what I wouldn't want to do is close the channels off."
The Kremlin is "following" the situation, Russian President Vladimir Putin's spokesman Dmitry Peskov said, adding the perception of the package in Moscow was "negative."