Tillerson Was 'Weak' and a 'Tower of Jello' Who Should Be Fired, Top GOP Fundraiser Wrote in Leaked Emails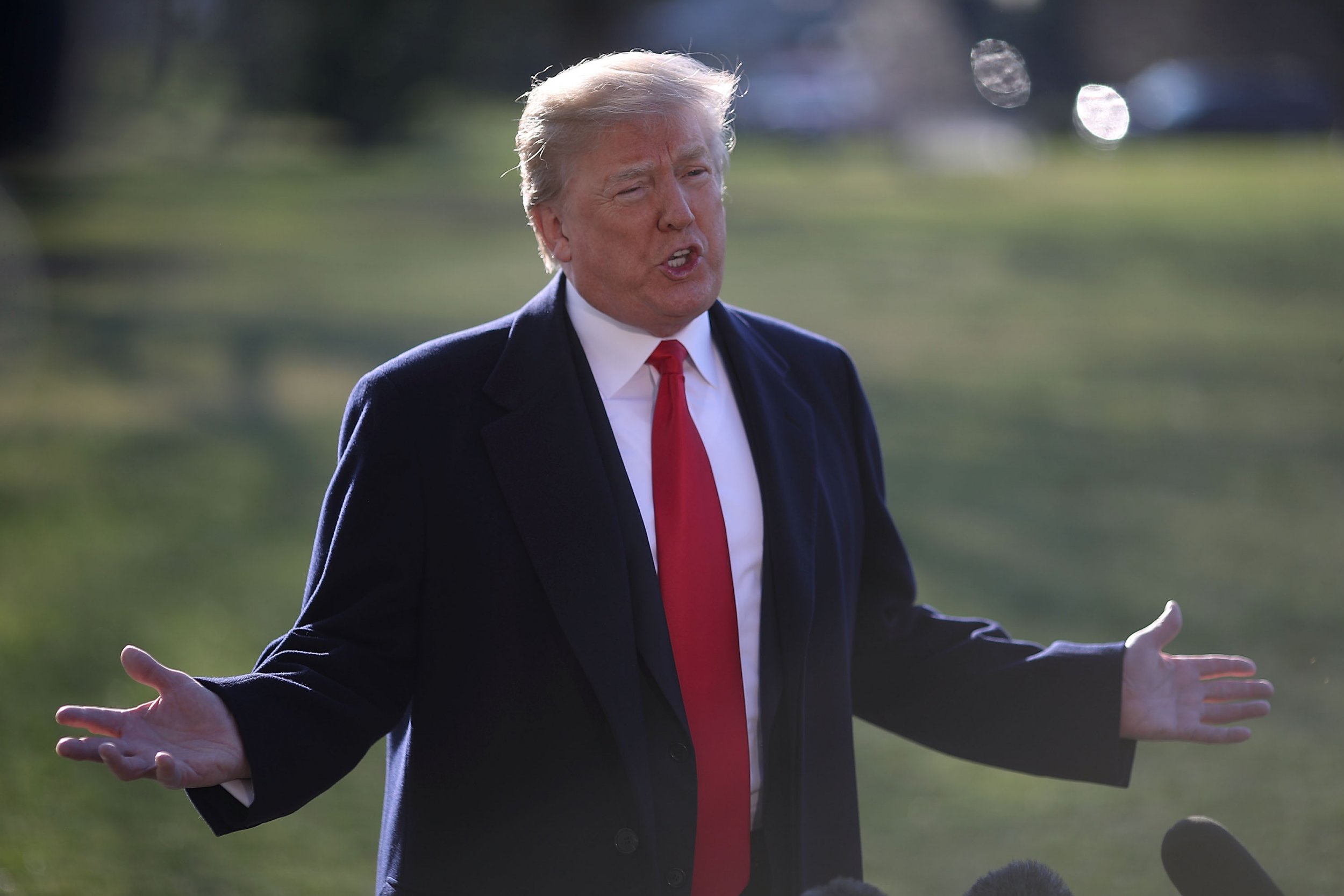 A major Republican fundraiser and power player with deep business ties to the United Arab Emirates reportedly urged President Donald Trump to fire Secretary of State Rex Tillerson in October, and claimed the nation's top diplomat was "weak" and a "tower of Jello," according to leaked email messages released Tuesday.
Elliott Broidy, a member of the Republican National Committee's finance team and a well-known "bundler" for GOP fundraising efforts, described his October 2017 meeting with Trump in an email to George Nader, an adviser to the UAE's crown prince, and said Tillerson needed to be "slammed," a BBC report on the emails said. Tillerson was fired by Trump on Tuesday, after months of speculation about when the embattled secretary of state would leave his post.
Broidy specifically took umbrage with Tillerson's lack of support for Trump's decision to back Saudi Arabia, UAE and other Arab nations' moves against Qatar last year. (Broidy's intelligence-gathering and security company, Circinus, also has contracts worth millions with the UAE.)
Tillerson recently stated the diplomatic row among the Gulf states was having an adverse effect on the United States.
"This dispute has had direct negative consequences economically and militarily for those involved, as well as the United States. We are concerned by the rhetoric and propaganda employed in the region, playing out daily in Arab mainstream and social media," Tillerson said at a strategic dialogue meeting on the U.S. and Qatar's relations in January.
In his email to Nader, who is currently cooperating with Special Counsel Robert Mueller's investigation of Russian election meddling in 2016, Broidy also explained how he encouraged Trump to meet with the crown prince of Abu Dhabi, Mohammed bin Zayed al-Nahyan, and a UAE military officer.
"I offered that MBZ [the crown prince] is available to come to the US very soon and preferred a quiet meeting in New York or New Jersey. President Trump agreed that a meeting with MBZ was a good idea," Broidy wrote.
He also wrote that he told Trump that Tillerson "should be fired at a politically convenient time."
Trump denied he was plotting Tillerson's ouster for months. But The New York Times reported in November that Trump planned to cut ties with Tillerson and install CIA Director Mike Pompeo as the newest secretary of state.
Trump announced Tillerson's firing Tuesday on Twitter, and conflicting reports make it unclear as to whether Trump notified the former ExxonMobil chief of his dismissal before taking to social media. The president nominated Pompeo to head up the State Department in the same Tweet.
Broidy told the BBC he believes the Qatari government hacked his emails.
"We have reason to believe this hack was sponsored and carried out by registered and unregistered agents of Qatar seeking to punish Mr. Broidy for his strong opposition to state-sponsored terrorism," a spokesperson for Broidy told BBC in a statement.
Broidy's spokesperson also said that some of the emails might have been "altered," but did not expand on that assertion to the BBC.
Qatar denied accusations of hacking and also threatened legal action against Broidy and others in a statement.
"Qatar would like to state unequivocally that it has not engaged in or committed any of the alleged accusations made falsely by Mr. Broidy, nor has it engaged or paid anyone to do so," the statement read.