Tillerson Considered Making Russia State Sponsor of Terrorism After Spy Poisoning, Report Says
Former Secretary of State Rex Tillerson reportedly ordered his department to "outline the case" for naming Russia a state sponsor of terrorism in March, after a former Russian spy and double agent was poisoned in the United Kingdom.
The department's Bureau of Counterterrorism went ahead with Tillerson's order, but roughly two days afterward the research was halted by Tillerson's office, according to a ProPublica report Monday, which cited unnamed department officials.
"There are a lot of issues that we have to work on together with Russia," a U.S. official told ProPublica. "Designating them would interfere with our ability to do that."
Officials told ProPublica that labeling Russia a state sponsor of terror would interfere with the U.S.'s efforts to combat terrorism in tandem with Moscow. President Donald Trump fired Tillerson on March 13 after a long period of tension.
Trump has taken a softer approach to Russia, compared with previous administrations. Unproven speculation has claimed the president has done so because President Vladimir Putin or his allies possess damning information on Trump. To date, no such information or reports have surfaced proving Putin has any such dirt on Trump.
But Trump has stated publicly that he hoped to build a better relationship between the U.S. and Russia, specifically mentioning terrorism and the ongoing war in Syria.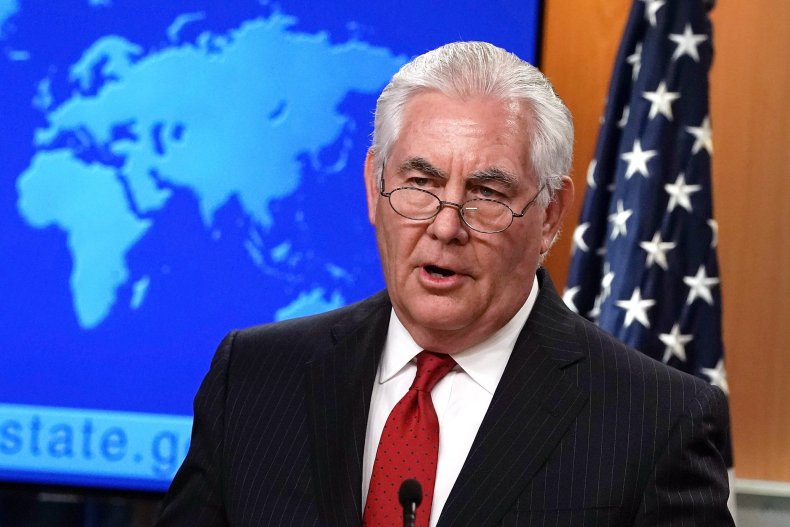 Placing Russia on the U.S.'s state sponsors of terrorism list would not only endanger relations between the two superpowers but also throw Russia into a group of highly suspect nations. To date, Syria, Sudan, Iran and North Korea are the only countries on the list. North Korea was the last added to the list, in November.
While the designation was not made, the Trump administration did join the United Kingdom, France and Germany in condemning Russia for the attack on former Russian spy Sergei Skripal and his daughter in Salisbury, England, on March 4. Trump called it a "very sad situation" and said it "looks like the Russians were behind it."
The U.K. determined Russia attacked Skripal with a nerve agent that could have come only from the Kremlin. Skripal, 66, was released from the hospital last week.