Tillerson Should Use a Long Spoon When Supping With Putin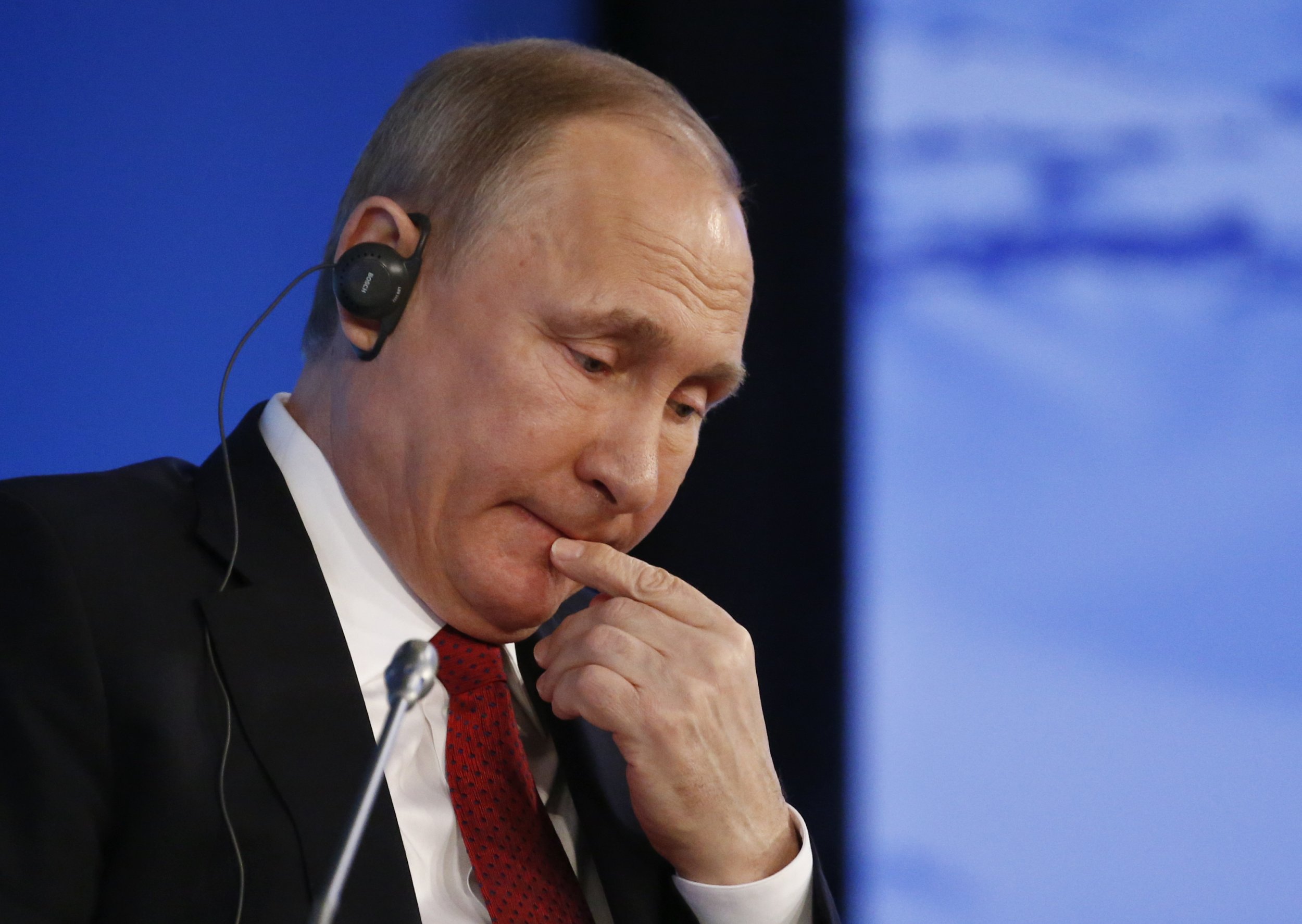 This article first appeared on the American Enterprise Institute site.
As a rule, honeymoons follow weddings.
But ours are postmodern times, and an administration as unconventional as that of Donald Trump further upends traditions.
So the diplomatic honeymoon with Russia preceded the wedding: some sort of quid pro quo codification of the relationships via formal and informal agreements between the countries on key issues in their relations.
This peculiar honeymoon, already clouded by the Russian cyberattacks in the U.S., is now over. By far the most important consequence of the cruise missile strike on the Syrian airfield is its impact on U.S.-Russian relations.
The reason for this outsized importance is Vladimir Putin's domestic political stakes in protecting Assad. No matter what he told foreign leaders, it was the "restoration of the legitimate government of Syria"—not fighting ISIS—that Putin promised his domestic constituencies.
Which is why, as Secretary of Defense Ashton Carter admitted in the last days of the Obama administration, the Russian contribution to fighting ISIS was "virtually zero" and that Moscow was instead concentrating on attacking pro-Western opposition.
Protecting the motherland from alleged U.S./NATO subversion and delivering brilliant victories abroad are the keys to his regime's legitimacy at a time of recession, sharp drop in incomes and widespread revulsion at official corruption, callousness and incompetence. Putin's handshake with Bashar al-Assad in the Kremlin on Russian national television on October 21, 2015, sealed his commitment.
Related: Can Putin disentangle himself from Ukraine?
As I suggested a year-and-half ago, Putin could not afford to "give up" Assad, and the domestic political costs of Assad's removal are higher still today when millions of Russians believe they are already at war with the U.S.
Having staked enormous political capital on the recovery of at least some of the main geopolitical assets lost in the Soviet Union's demise, Putin will defend Assad until the domestic political costs become too high to bear: either from casualties higher than those that the Russian public is willing to tolerate, or further economic and political isolation. Either outcome would require US resolve and Western solidarity on a scale that is far from obvious today.
Related: Nolan Peterson: The Syria strike deals Putin a double blow
When, despite the wide chasm between U.S. and Russian objectives, Secretary of State John Kerry continued beating his head against the wall by insisting on "cooperation," I suggested that the U.S. should arm itself with a very long spoon before sitting down to sup with Russia in Syria—and must learn to use it.
The spoon is much longer today.
Leon Aron is a resident scholar and the director of Russian studies at the American Enterprise Institute.