Tillerson Says Relationship With Trump Is 'Developing' After First Year of Working With President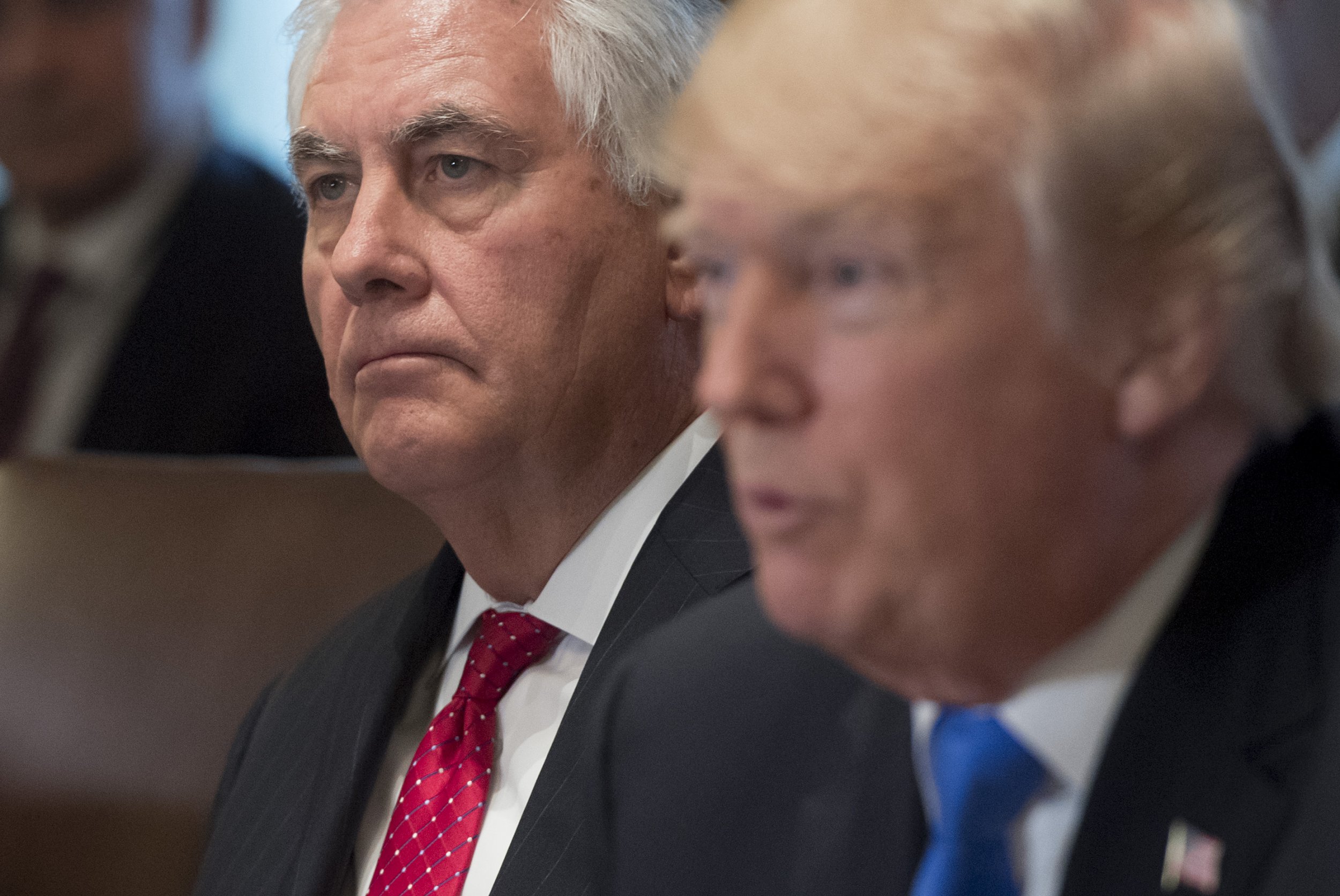 Secretary of State Rex Tillerson is still figuring out how to work with President Donald Trump. In an interview with CNN Friday afternoon, Tillerson responded to questions about his highly scrutinized relationship with the president–a relationship that he claims is continuously evolving.
"My relationship with him ... is a developing one," Tillerson said.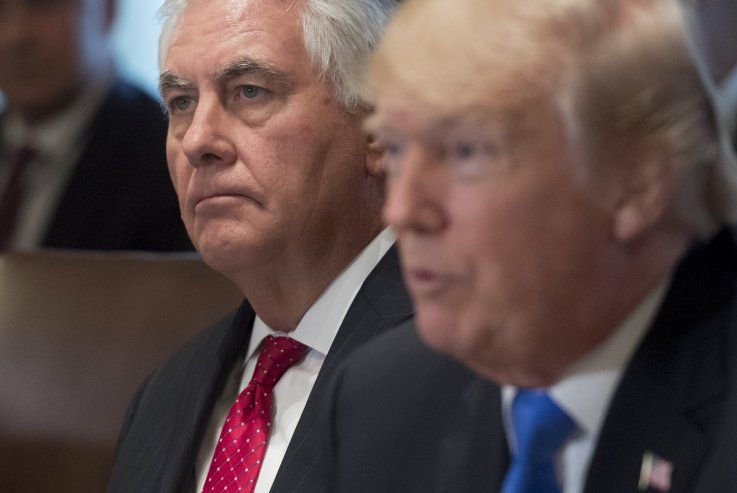 Tillerson, the former CEO of ExxonMobil, claimed that prior to being asked to fulfill the position of secretary of state, he had not met Trump. "So, we don't have a lot of history in past, so part of this is us knowing – coming to learn and understand one another," Tillerson explained.
In the interview, the secretary of state also responded to questions regarding Trump's mental fitness–a topic of discussion lately due to Michael Wolff's newly released book Fire and Fury, which claims to give an inside look at the first year of Trump's presidency.
"I've never questioned his mental fitness," Tillerson said. "I have no reason to question his mental fitness."
This past year has been a rollercoaster for Trump and Tillerson's relationship. Reports surfaced in October that Tillerson had called Trump a "fucking moron," which was followed by a New York Times story in late November claiming that Trump and Chief of Staff John Kelly had plans to oust Tillerson.
Trump defended his staff on Twitter, saying, "The media has been speculating that I fired Rex Tillerson or that he would be leaving soon - FAKE NEWS! He's not leaving and while we disagree on certain subjects, (I call the final shots) we work well together and America is highly respected again!"
Tillerson claims to remain hopeful for 2018, which he said is going to be "very productive" and "very, very successful."
The official also has plans to improve his relationship with Trump. "I'm going to build on my ability to communicate with the president better," Tillerson told CNN. "I had to learn is what is effective with this president. He is not typical of presidents of the past. I think that's well recognized. That's also why the American people chose him."
Tillerson attempted to dismiss rumors that he might be leaving his position at the White House. "I intend to be here for the whole year," he said.
Tillerson did not give his plans for the other two years of Trump's term.
Tillerson Says Relationship With Trump Is 'Developing' After First Year of Working With President | U.S.