Tillerson 'Unaware' of Plans to Oust Him From State Department Amid Reports Trump Wants Him Gone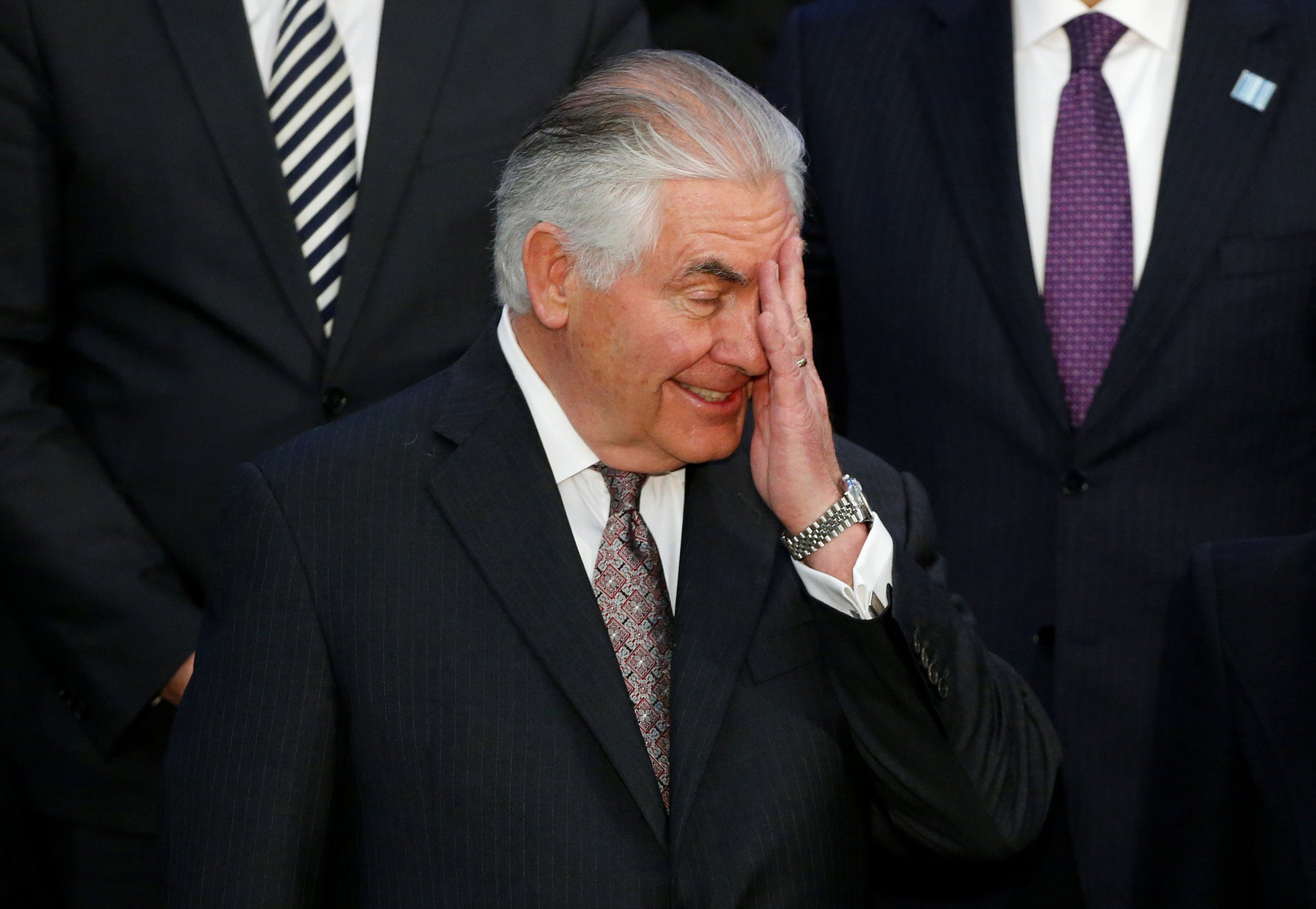 Rex Tillerson is "unaware" of any plans to oust him, Senator Bob Corker said, amid rumors the Trump administration is planning to replace the secretary of state with someone closer to the president.
Tensions between Tillerson and President Donald Trump are well documented. The New York Times reported on Thursday that the administration is working on a plan to replace Tillerson with CIA director Mike Pompeo in the coming weeks, according to senior administration officials.
Despite this, Corker said he had spoken with Tillerson, and the secretary of state was not aware of any such plans, which would reportedly also see the administration fielding Senator Tom Cotton as a replacement for Pompeo at the CIA.
"He's conducting business, as is the norm, and is unaware of anything changing," Corker said, according to Reuters.
"I don't think Secretary Tillerson is getting ready to be ousted.… I'd be embarrassed if that happen," Corker added in comments carried by NBC News.
Relations between Trump and Tillerson have reportedly been fraught for some time, with the president openly criticizing Tillerson on social media following reports Tillerson had referred to Trump as "a moron," in a comment the State Department denied the secretary of state had made.
Trump later suggested the pair compare IQ tests, marking a low point in relations between the pair.
For his part, the president has not denied the rumors, simply telling reporters: "He's here. Rex is here," when asked about Tillerson, The Hill reported.
And the White House was equally tight-lipped, with press secretary Sarah Huckabee Sanders stating: "There are no personnel announcements at this time."
"Secretary Tillerson continues to lead the State Department," she added.