Tillerson To Visit Britain—And The New U.S. Embassy in London That Trump Hates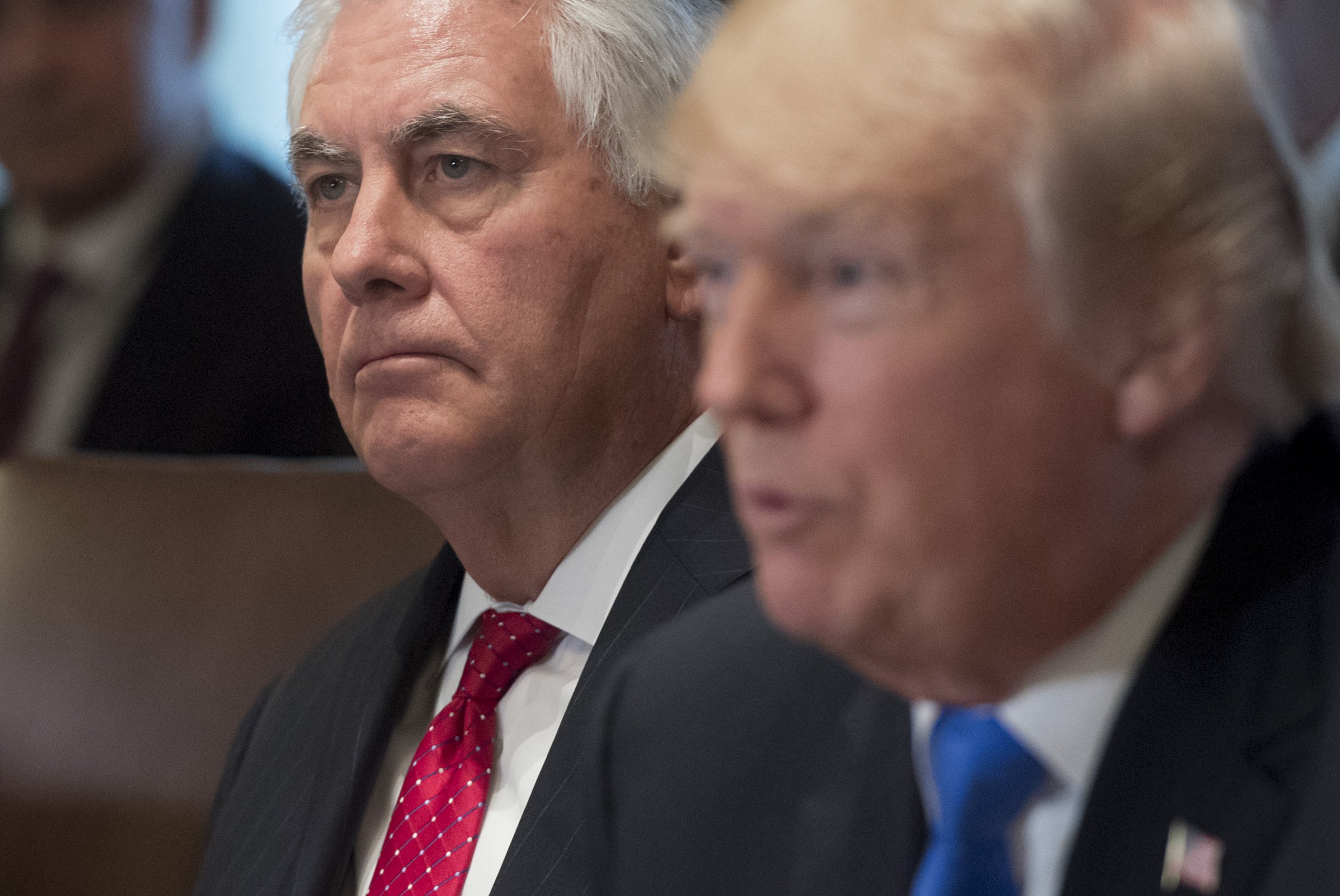 A week after President Donald Trump refused to visit Britain to help open a new U.S. embassy that he lambasted as a "bad deal," Secretary of State Rex Tillerson has now said he will be making the trip instead.
Tillerson said on Wednesday he plans to make a one-day visit to Britain next week where he hopes to visit the new embassy, Reuters reports.
Speaking to reporters on a flight back to Washington after a visit to the North American West Coast, Tillerson did not say whether he would be in London to formally open the building.
Last Friday, Trump cancelled his plans to open the embassy in February, saying he did not want to lend his support to a "bad deal," which he incorrectly claimed had been agreed by the Obama administration.
In a tweet, the president accused the Obama administration of selling "perhaps the best located and finest embassy in London for 'peanuts,'" even though the decision to move the embassy was made in October 2008 during the George W. Bush's administration.
Read more: Trump cancels London visit and blames Obama, like always
Writing on Twitter, Trump said, "Reason I cancelled my trip to London is that I am not a big fan of the Obama Administration having sold perhaps the best located and finest embassy in London for 'peanuts' only to build a new one in an off location for 1.2 billion dollars."
He added, "Bad deal. Wanted me to cut ribbon—No!"
Asked whether he agreed with Trump that the decision to change the location of the embassy was a poor move, Tillerson said: "That's a decision that's already been taken, so I don't think we need to revisit it."
Asked if he planned to inaugurate the new embassy, Tillerson said: "On any trip, I try to make a visit to the mission, have a town hall meeting, opportunity to engage with our local folks."
He also said he had discussed his London agenda with British Foreign Secretary Boris Johnson, who had been "loading it [Tillerson's agenda] up" and added: "We don't have the details yet, but I hope to get by the embassy," Reuters reported.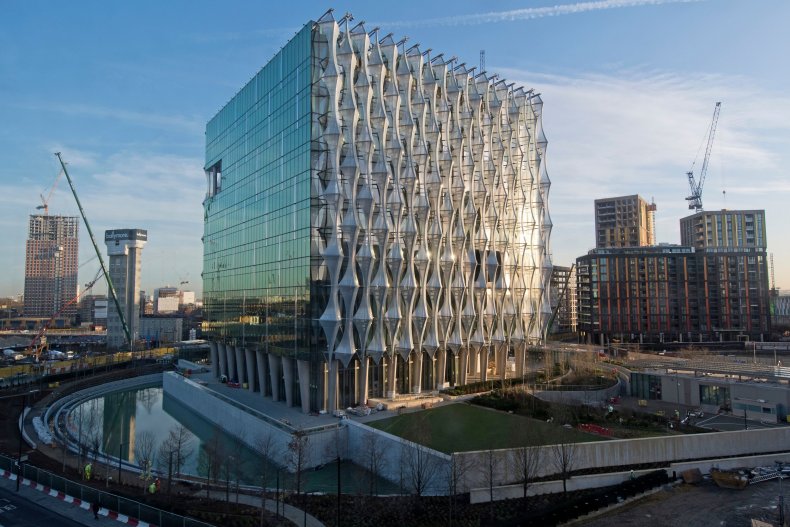 Trump has yet to visit Britain during his presidency, with many of the country's citizens vowing to launch protests against the president if he does come to the country.
The president's decision to cancel his trip to Britain was a further blow to increasingly strained relations between Britain and the U.S., which have long been allies.
Asked whether Trump might view Britain as less useful to the U.S. due to Brexit, Tillerson rejected the notion.
"No, not at all," he said. "I mean, we still have the special relationship with the British people. As you know, President Trump was supportive of the UK's exit from the EU. He still thinks that was the right decision for them."
He added: "Britain needs to focus on those Brexit negotiations right now, which is really important to them, and I think the president realizes that's where Prime Minister (Theresa) May really needs to focus her attention, working through, you know, the negotiation around the exit."
The U.S. Embassy in London said it did not have a comment on Tillerson's planned visit at this time.