Tillerson Was on the Toilet When Told He Was Being Dumped by Trump
Rex Tillerson was on the toilet when told he was being dumped as secretary of state by President Donald Trump, the Daily Beast reported.
Three sources told the site that during an off-record briefing Friday, White House Chief of Staff John Kelly told reporters that Tillerson was on the toilet suffering a stomach bug when he told him he would be sacked.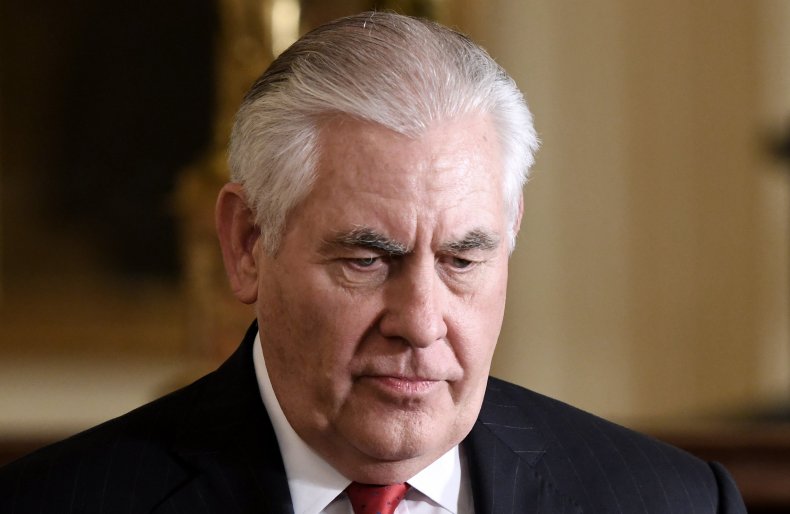 According to the website Kelly, who is also rumored to be on the chopping block, told the reporters the conversation was acutely awkward because of the context.
Tillerson had returned from a diplomatic trip to North Africa where he had contracted a stomach illness. The following day, Trump tweeted that he was replacing Tillerson with CIA Director Mike Pompeo.
Sources told the Daily Beast they were stunned that Kelly would divulge the information even in an off-the-record briefing.
Conflicting reports have emerged on the context of Tillerson's firing, with one State Department official telling CNN that Tillerson found out about the sacking from a tweet by the president, and was caught unaware by the announcement.
Tillerson will remain at the helm at the State Department until he is replaced at the end of the month.
During Friday's freewheeling briefing Kelly also acknowledge that President Trump may be talking to people outside the White House who are passing on information to reporters about staffing chaos, Axios reported.
Kelly went on to say that Larry Kudlow's past cocaine habit wouldn't be a problem for his security clearance, joking that the 1990s were "a crazy time."
He also denied rumors that national security adviser H.R. McMaster would be sacked, defended embattled Attorney General Jeff Sessions, as well as housing secretary Ben Carson, who is under pressure after reports emerged that he spent $31,000 on a furniture set.