Tim Burton Just Confirmed 'Beetlejuice 2' is Happening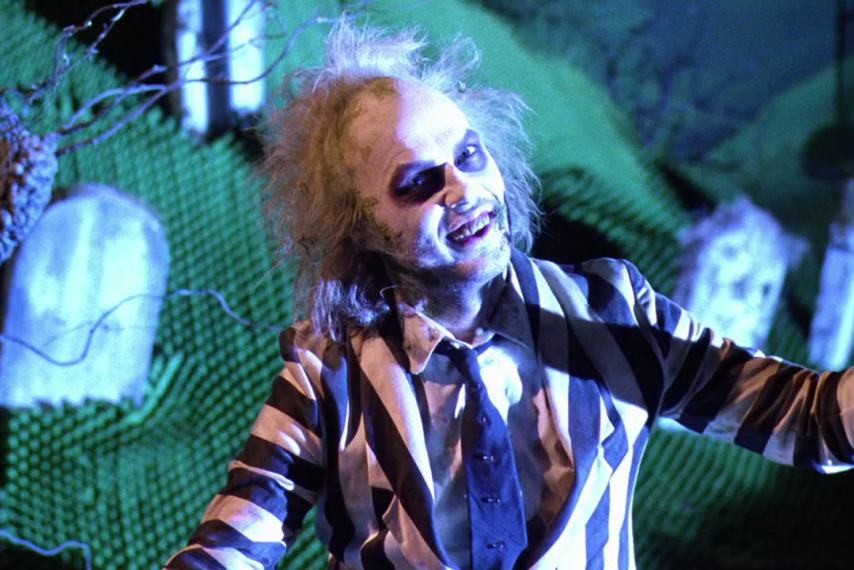 Tim Burton has confirmed a sequel to his hit 1988 movie Beetlejuice is a go—with lead stars Winona Ryder and Michael Keaton set to reprise their roles.
Rumors of a follow-up to the whimsical horror-comedy have been rife in recent years, thanks in part to Keaton's return to the spotlight in 2014's Birdman, the Oscar-winning movie that earned him a Best Actor nomination in 2015.
Speaking to Showbiz Spy, Burton said: "The film is a go and has been approved by the Warner Bros. team. We have talked with the cast members we wanted for the film and they are all on board, this includes both [Ryder] and [Keaton]. We have the script in hand everything is in place all we need to do now is get ready to start filming."
While talk of Beetlejuice 2 has been floating since 2013, Ryder herself acknowledged there was some truth to the speculation in an appearance on talk show Late Night with Seth Meyers in August 2015. "I think I can confirm it, "she said. "It was very hush-hush, top secret … but then [Burton] said, 'Oh yeah, we're doing it, and Winona's going to be in it.' If he said it, I can say it."
But up until as recently as January this year, besides promoting this year's Oscar winner for Best Picture, Spotlight, Keaton admitted he had "no idea" if the movie was going ahead. "That's the only film I ever mentioned, going back 15, 20 years ago, where I said, 'That one I'd like to try and do again... I really enjoyed that,' and no one ever did anything about it," he told The Independent. "So I have no idea what the people are going to do—I don't think about it much."
No word yet if Keaton and Ryder's Beetlejuice co-stars Alec Baldwin, Catherine O'Hara and Geena Davis will reprise their roles in the proposed project, but the latter could have her hands full after signing up for a TV adaptation of The Exorcist.