10 Years In, Tim Cook's Apple Still Has One More Thing
During Tim Cook's journey as Apple CEO he has had all manner of superlatives thrown at him—a "genius who took Apple to the next level", for example.
But, he started the job being compared to Microsoft's CEO Steve Ballmer, and many analysts thought it could be the death of Apple, at least as the technology innovator had been doing business up until that point.
A decade since he took charge in August 2011, Apple's share price has risen from $13.34 to $149.71, and its market cap from $349 billion in 2011 to $2.5 trillion, making it the highest value of any company in the world.
But when you look at Tim Cook's decade of incredible market value growth, it hasn't really had the "one more thing" moment of Steve Jobs' iPod, iPhone or even iPad.
While the Apple Watch and AirPods were under Cook's tenure, it has been a decade of cementing the iPhone at the heart of the business and at the heart of family life across the world, rather than inventing new ways to get into people's pockets or onto people's wrists.
Apple still essentially sells five products—a desktop computer, a laptop computer, a phone, a watch and a compendium of different software and accessories to keep you hooked on their hardware.
Rather than focusing on new products (Facebook's investment in Instagram and Whatsapp, for example), Cook has bought in things that will make the core products stronger. AuthenTec was bought for its fingerprint sensors, Cue for its personal assistant, Anobit for its flash memory capacity, and Dialog Semiconductor for its chip development.
These aren't new consumer products, they're just trying to keep Apple ahead ... for now at least.
"I really believe that 2020 was our top year of innovation ever... between the phones and the Watch and the iPad, and M1 [computer chip]," Cook told a student of Beijing University of Posts and Telecommunications in February.
What he didn't mention was the elephant in the room, namely that it's not a secret anymore what the new iPhone features will be, when all you need is a few minutes web searching to find out.
The Apple Car, or at least something in this space, is coming and Cook hopes it will be his "one more thing" that creates his legacy at Apple.
"The autonomy itself is a core technology, in my view," Cook told Kara Swisher's Sway podcast. "If you sort of step back, the car, in a lot of ways, is a robot. An autonomous car is a robot. And so there's lots of things you can do with autonomy. And we'll see what Apple does. We investigate so many things internally. Many of them never see the light of day. I'm not saying that one will not.
"We love to integrate hardware, software, and services, and find the intersection points of those because we think that's where the magic occurs. And so that's what we love to do. And we love to own the primary technology that's around that."
If even Apple is admitting that it's "not not happening" then there is something to take notice of. These rumors have been around for as long as Tim Cook has been CEO (and reportedly Steve Jobs in 2008 chose to focus on the iPhone rather than a car).
Since 2014, a "Project Titan" reportedly had over 1,000 car engineers and experts working on a project that Apple has never confirmed. It vanished from Apple rumor sites around 2016 but now those rumors are back, louder than ever. And it's not difficult to see why.
Elon Musk's Tesla has a market cap ($699.24 billion) higher than the rest of the other six biggest automotive manufacturers combined. It accounts for nearly a third of the total automaker market capitalization and has gone from a $40 billion company in 2019 to the $700 billion one it is now.
Profit margins are higher, the race towards autonomous vehicles is getting quicker and the rewards for being the "first" big company to jump all the driverless car hurdles are huge.
What that looks like for Apple, however, is a lot more complicated. Cook admits they are working on something but that something could range from providing the technology inside a car, partnering with an existing manufacturer to create a co-branded vehicle, right through to the standalone Apple Car.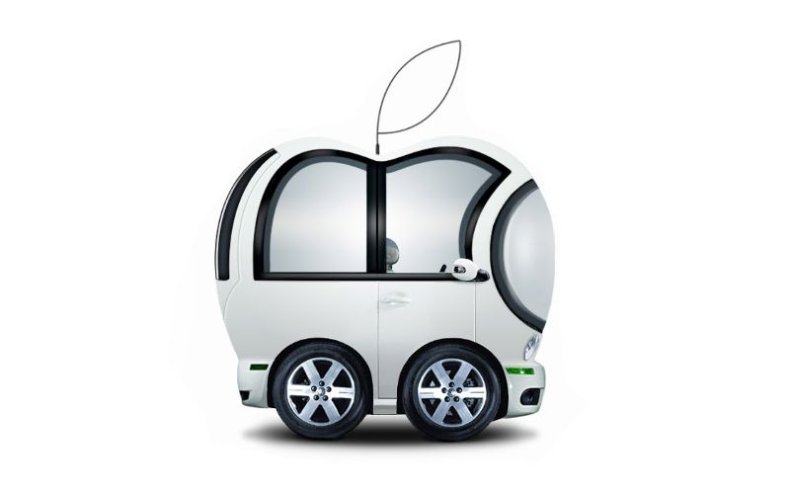 "The most likely outcome is that Apple will continue to develop its in-car technology," T3's Mat Gallagher wrote. "This could still deliver the Apple ecosystem and work much like an Apple product but this would be installed into a range of vehicles.
"Much like Bose and Harman Kardon provide high-end audio systems for vehicles, Apple would provide high-end technology for premium models. If this works, closer partnerships could be formed and maybe one day an Apple-badged vehicle. I really hope I'm wrong and there's an Apple concept car on the way, but this feels more realistic."
Some analysts have even gone further in their hesitancy at believing that the Apple Car is a certainty or even that likely.
"I like to call it the Loch Ness of the automotive industry," Ferdinand Dudenhöffer, director of the Centre for Automotive Research in Duisburg, Germany, told Wired. "Each time you get a news story that there'll be an Apple car, then it's like Nessie: it vanishes. We've seen that for ten years.
"If a story takes ten years, I don't believe that such a story will come true. I don't believe they'll really go into hardware and manufacture a car, or will have a service provider manufacturing the car for them."
But there is very rarely smoke at Apple without fire. Sources have confirmed both to Newsweek and countless other outlets that something is being worked on but nobody can put their finger on exactly what... or even when.
The manufacturing process and supply chains would be a mammoth task to organize, even for Apple, and for a company without any of the car-making infrastructure, it's a tough and competitive business.
"It would seem to me that if Apple develops some advanced operating system or battery technology, it would be best utilized in a partnership with an existing manufacturer under license," Trip Miller, managing partner at Apple investor Gullane Capital Partners, told Reuters.
"As we see with Tesla and the legacy auto companies, having a very complex manufacturing network around the globe doesn't happen overnight."
The earliest date predicted so far has been 2024 though, with COVID-19 supply chain setbacks, that is likely to push back any project until at least 2025. Cook has said himself that he'll "probably not" be Apple CEO in another 10 years so can the head of a company so tied to innovation and disruption go two decades without introducing any new disruption to a market?
People have bet against Tim Cook since he took over in 2011. If he's not sticking around another 10 years and really is a "genius who took Apple to the next level," don't expect his legacy to be without at least one more big disruption.