Tim Cook Channels Martin Luther King Jr. to Reassure Apple Staff About Donald Trump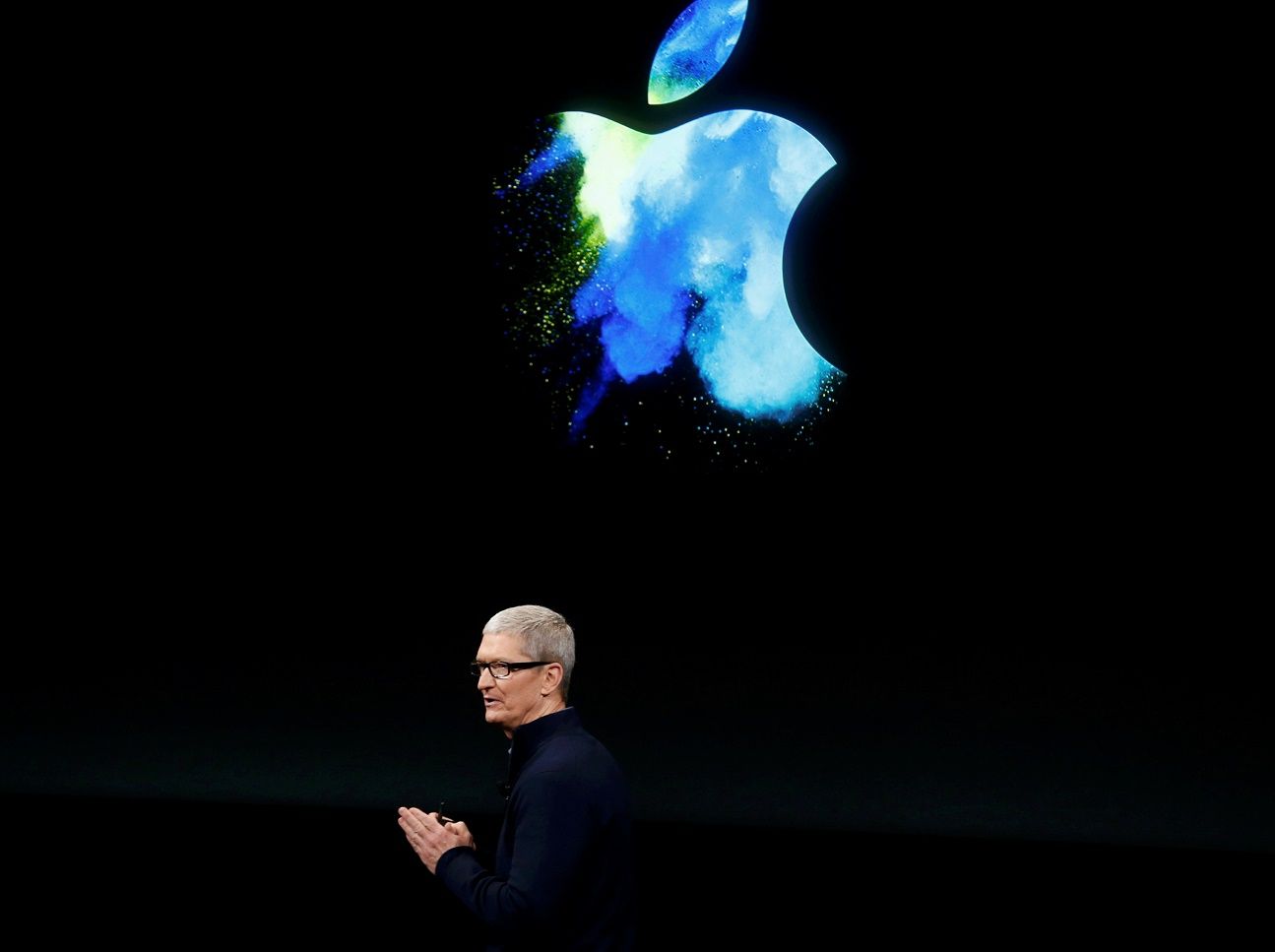 When Donald Trump called for an Apple boycott back in February, the idea of him winning the election seemed as unlikely as Apple's 15-year run of rising revenues coming to an end. Eight months later and the far-fetched has become fact.
Coming to terms with this new reality Wednesday, Apple CEO Tim Cook sent out a memo to employees that addressed the "uncertainties ahead." In an effort to inspire, Cook quoted civil rights activist Martin Luther King Jr.
"Regardless of which candidate each of us supported as individuals, the only way to move forward is to move forward together," Cook wrote, in a memo first uncovered by Buzzfeed. "I recall something Dr. Martin Luther King Jr. said 50 years ago: 'If you can't fly, then run. If you can't run, then walk. If you can't walk, then crawl, but whatever you do you have to keep moving forward.'"
Trump's call for a boycott of Apple products came after the iPhone manufacturer refused to assist the FBI in breaking into the device used by one of the San Bernardino shooters. Cook called the FBI's request "dangerous" and said it represented an overreach of the U.S. government.
In response, Trump said Cook was "looking to do a big number, probably to show how liberal he is."
Cook's post-election letter does not reference Trump by name, nor mention the president-elect's comments about Apple, but it did espouse some liberal rhetoric.
"Our company is open to all, and we celebrate the diversity of our team here in the United States and around the world—regardless of what they look like, where they come from, how they worship or who they love," Cook said.
"I've always looked at Apple as one big family and I encourage you to reach out to your co-workers if they are feeling anxious. Let's move forward together!"