Tim Green, former NFL football player, has been diagnosed with ALS and will discuss what lies ahead in an episode of 60 Minutes set to air on Sunday.
He revealed that he was diagnosed with the disease, also known as Lou Gehrig's Disease, in a post to Facebook this week. There is no known cure ALS, a progressive neurodegenerative disease.
Green wrote on Facebook, in part:
"While the football field is far away, I find myself in a formidable struggle.

For the past five years I've been coping with some neurological problems in my hands. At first the doctors thought the damage I'd done to my elbows in football was the culprit, so they operated to release the nerves, but the issue persisted and my voice began to weaken as well. That's the only reason I've had to stop visiting schools to talk with kids. Finally, I was diagnosed with ALS. That's the bad news.

Now the good news: Like many conditions, ALS has different forms. While of course I'd rather not have it at all, I am extremely grateful that mine is a slow-progressing version of the disease."
ALS has begun to weaken Green's voice and has impacted his motor skills, according a report from Syracuse.com. Green, who played football for Syracuse University and eight seasons with the Falcons, has connected his diagnosis to the sport.
"Those dots are pretty well-connected by him," 60 Minutes correspondent Steve Kroft told Syracuse.com. "He says he thinks it has a lot to do with him getting ALS and maybe everything to do with him getting ALS."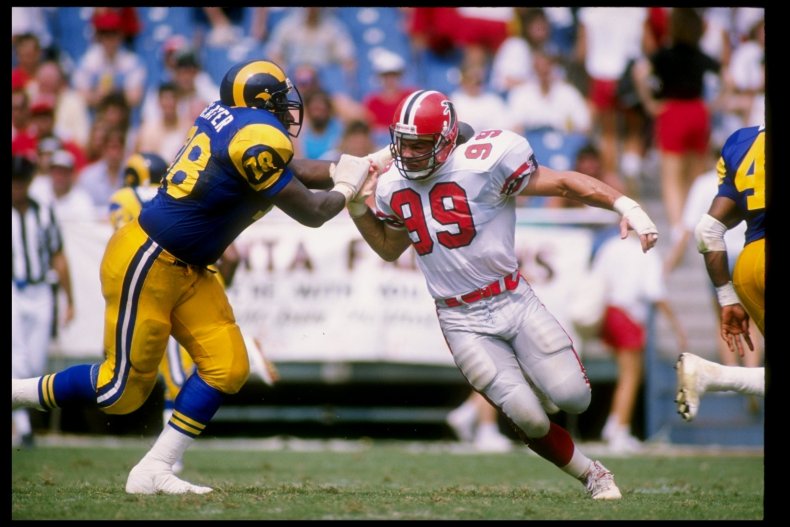 Despite the hard road ahead, Green was upbeat.
"As always, I will spend the coming days and years counting the blessings I have instead of pining for the things I don't," he wrote on Facebook. "Today I will take a walk. I will work and write and kiss each of my kids as well as my beautiful wife. That's a great day. As good as it gets..."
If you want to watch the 60 Minutes episode, you'll need to tune into CBS on Sunday, November 18 at 7 p.m. ET. You can watch online via CBS All Access here (free trials available). If you're an Amazon Prime member (or want to try a free trial) you can watch CBS programming here. If you are a Hulu member with access to live programming you can watch here. If you miss it live, you can also find 60 Minutes episodes on its site here.