3-Year-Old Dies After Falling into Grease Trap at Tim Hortons Restaurant: 'Unimaginable, Unspeakable Tragedy'
A three-year-old boy has died after reportedly falling into a grease trap outside a Tim Hortons restaurant in upstate New York.
The toddler, who has not been publicly identified, went missing shortly after 11am and was discovered in the trap by a witness who pulled him free. But attempts to revive the boy proved fruitless and he was later pronounced dead at the hospital.
The three-foot-wide traps are intended to dispose of used grease from the kitchen. It's believed the boy feel through the plastic cover used to hide one such pit.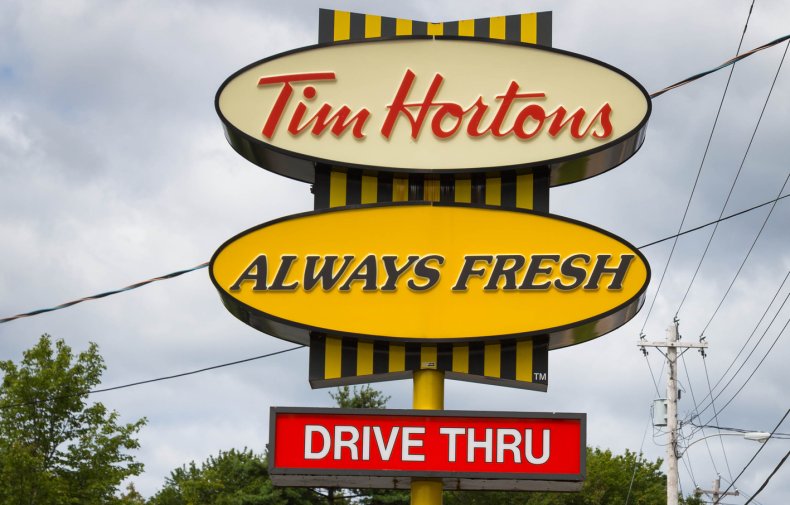 In footage taken by CNN a woman sitting on the curb can be heard saying "He has to be okay, he has to be okay," as anxious Tim Horton employees pace in the restaurant parking lot.
"We're asked all the time 'What's the worst thing that you encounter as a police officer?' This is number one," Frank Camp, an investigator with the Rochester Police Department told CNN. "We have a horrifying episode that happened here today," he added. "Our hearts are really going out to the family for this. It's just a horrible, unimaginable, unspeakable tragedy."
There have been similar accidents with grease traps around the country, including one in 2017 that resulted in the death of a 3-year-old Alabama girl.
Sadie Grace Andrews was playing with her siblings outside an ice cream parlor in Auburn when she stepped on the unsecured lid of a trap. It reportedly popped open and she fell in and drowned. Just two months after Andrews' death, state officials cited 26 restaurants for unsecured grease traps. In January 2019 Alabama lawmakers passed a measure tightening regulations on traps to make them more secure.
Tim Hortons, which is based in Canada, expressed its sympathies in a statement to CTV.
"What occurred today was a tragedy and on behalf of the Tim Hortons family, we offer our deepest condolences to the family and friends of the young boy who passed away. Tim Hortons is fully cooperating with authorities. As there is an ongoing police investigation, we have no further comment at this time."
No charges have been filed, but police are concerned that the trap had no barrier around it and was flush with the ground. It was slated to be permanently sealed on Monday.