Senator Tim Kaine's Son Arrested at Anti-Trump Protest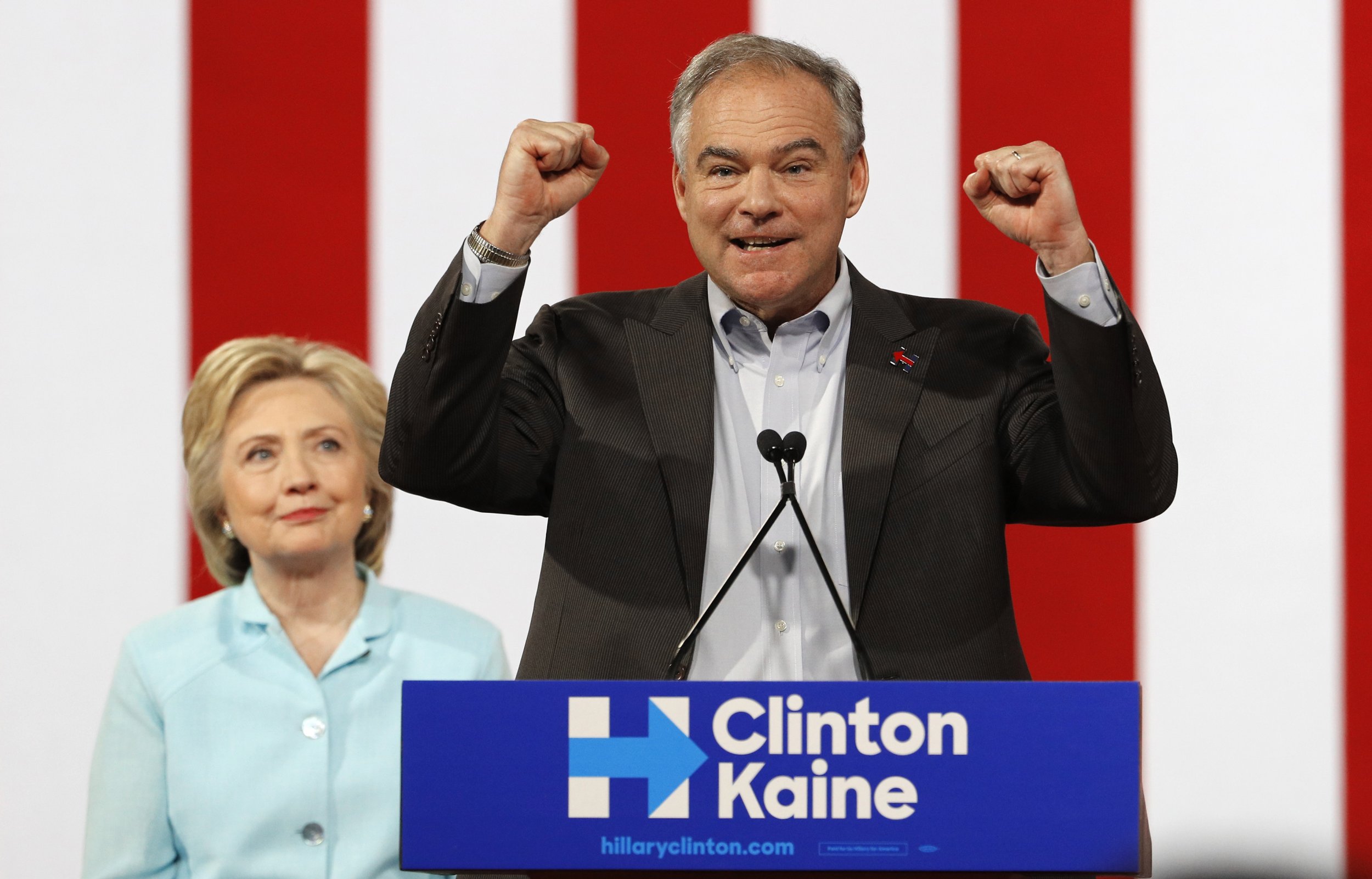 The son of 2016 Democratic vice presidential candidate Tim Kaine was arrested last weekend during a protest against President Donald Trump in Minnesota after a scuffle with law enforcement, police said on Wednesday.
Officers used a chemical irritant spray and a knee strike to subdue and arrest Linwood Michael Kaine on Saturday at a park on the grounds of the state Capitol in St. Paul, said Steve Linders, a spokesman for the St. Paul Police Department.
Kaine, 24, was arrested, along with four other people, after reports of fireworks being used inside the Capitol building, Linders said. Kaine was arrested on suspicion of second-degree riot.
St. Paul City Attorney Samuel Clark said in a phone interview on Wednesday he was reviewing the case for possible misdemeanor charges.
Kaine, whose father was Hillary Clinton's running mate in her unsuccessful bid for the presidency in November's election, was taking part in a counter-protest meant to disrupt a pro-Trump rally.
He was booked at the Ramsey County Adult Detention Center, according to facility records, but was released on Tuesday.
Tim Kaine, a U.S. senator from Virginia, told the Pioneer Press he respected his children's political positions.
"We love that our three children have their own views and concerns about current political issues," he said in a statement to the newspaper, which first reported the arrest. "They fully understand the responsibility to express those concerns peacefully."