Tim Kaine and Mike Pence's Vice Presidential Debate: What You Need to Know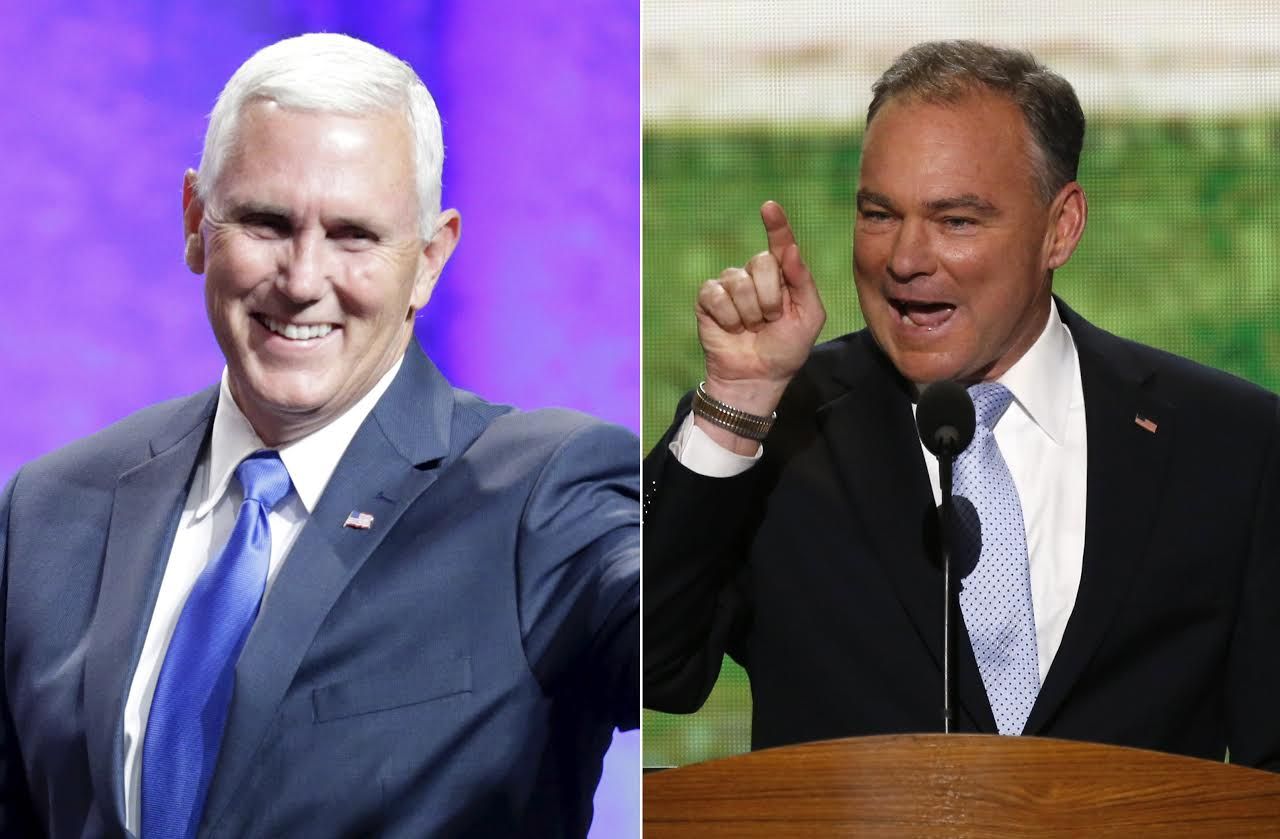 The vice presidential debate between Democrat Tim Kaine and Republican Mike Pence will take place Tuesday night at Longwood University in Farmville, Virginia. It will be the only official debate between the nominees.
As a Virginia senator, Kaine has home-field advantage: The event will take place in the Old Dominion State, where Kaine also once served as governor and as mayor of Richmond. On Tuesday night, he is expected to build on the momentum generated by Democratic presidential nominee Hillary Clinton's debate performance last week.
Pence is a first-term governor of Indiana who previously served six terms in Congress and is generally well-liked in Republican circles. He likely will be challenged to defend his running mate, Republican presidential nominee Donald Trump.
Both vice presidential hopefuls are largely unknown among Americans: 41 percent of residents couldn't correctly name Pence as Trump's running mate, and 46 percent couldn't identify Kaine, according to a recent ABC News/SSRS survey. Each will use the prime-time forum to tout his career and policy views, and to make the case for his respective running mate.
Elaine Quijano of CBSN (CBS News's digital streaming network) will moderate the debate. She is the first anchor of a digital network to host a national debate in the general election season, according to CBS. C-Span and all major TV networks and cable channels will live-broadcast the forum, which will run from 9 p.m. to 10:30 p.m. Eastern time without commercial breaks. Several media outlets will carry a livetream, including Twitter, Yahoo and YouTube, and social media users can follow along using the hashtags #debates or #debates 2016.
The event will be divided into nine 10-minute segments. In each round, Quijano will ask an opening question and give each candidate two minutes to respond. Then, she will use the remaining time in each segment to allow for a deeper discussion of the topic. The Commission on Presidential Debates (CPD), a nonpartisan organization that has sponsored general election debates since 1988, is not expected to release the topics beforehand.
Both Kaine and Pence recently held mock debates in preparation for Tuesday night. Bob Barnett, a Washington lawyer, helped Kaine, while Wisconsin Governor Scott Walker, who was one of Trump's rivals in the GOP primary season, assisted Pence.
The forum comes a week after Clinton and Trump faced off in their first debate, at Hofstra University on Long Island in New York. Their first head-to-head meeting in this election season smashed records, with an audience of about 84 million viewers on September 26. It beat the long-standing previous record, 80.6 million, from the 1980 presidential debate between President Jimmy Carter and California Governor Ronald Reagan.
The other two presidential debates will take place Sunday at Washington University in St. Louis, and on October 19 at the University of Nevada in Las Vegas. The election will take place on November 8.
The running mates for the third-party candidates won't participate on Tuesday. Neither contender, the Libertarian's Gary Johnson and the Green Party's Jill Stein, met the qualifying standards, and thus the CPD didn't invite their respective running mates, Bill Weld and Ajamu Baraka, to Longwood.