Tim Kaine Recounts Missionary Work to Court Mormon Voters in Utah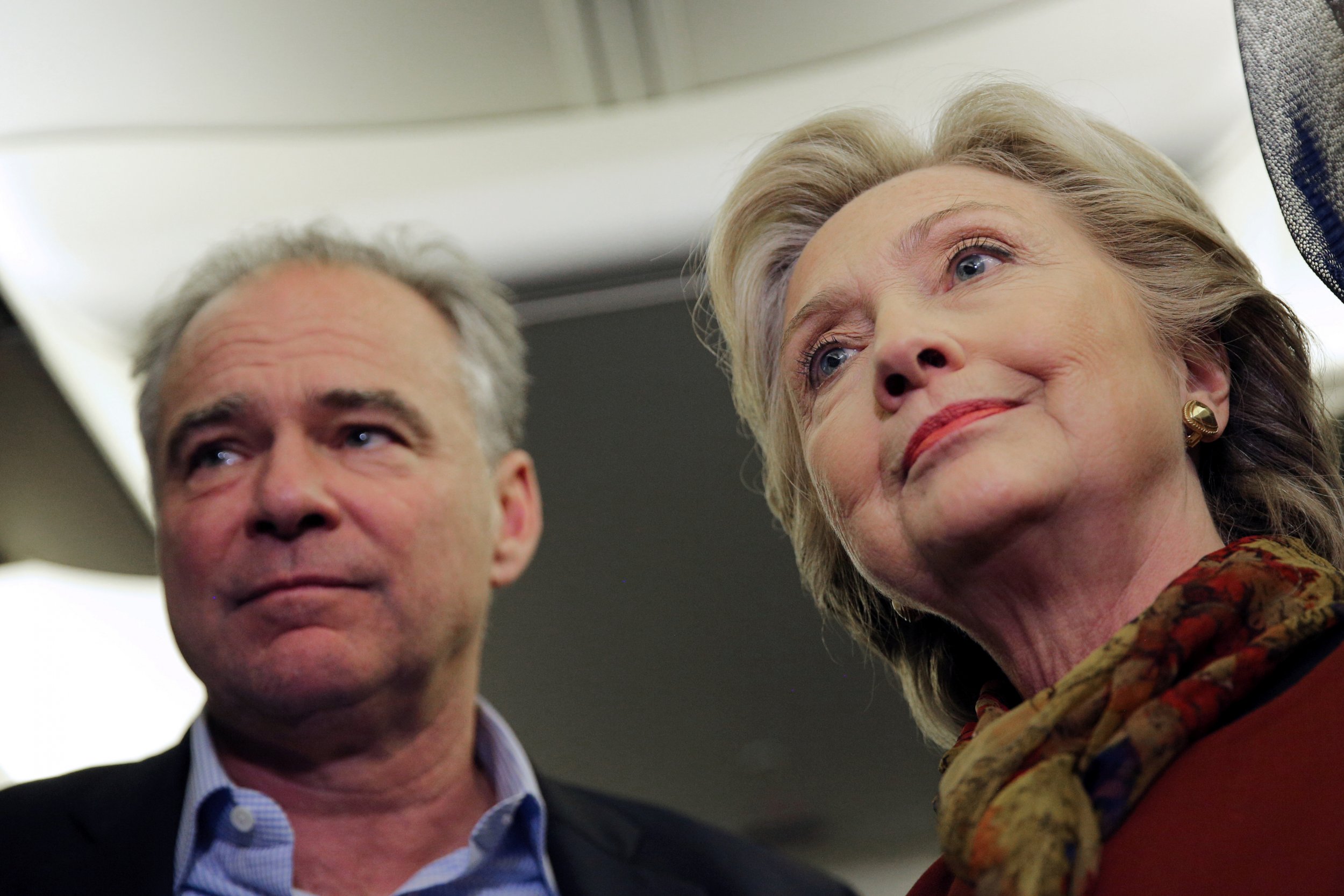 Donald Trump has plenty of woes in Utah, usually a reliably red state. Polls show the Republican presidential nominee is essentially in a three-way tie with Democrat Hillary Clinton and an independent conservative—giving the Democrats their first chance at putting the state in their column in more than 50 years.
The Democrats are thus making a push there, as can be seen in The Deseret News . The 166-year-old newspaper is owned by a subsidiary of the Church of Jesus Christ of Latter-day Saints—probably not surprising in a state with a 60 percent Mormon population—and the Democrats normally wouldn't tailor a special op-ed such an outlet. On Tuesday, though, the Utah paper ran an account by Clinton's running mate, Tim Kaine, of his service as a Jesuit missionary in Central America in the 1980s and how it relates to the work of Mormon missionaries.
"They say that nobody comes back from serving a mission the same person, and that was certainly true of me. What I learned in Honduras can be summarized in three words: Fe, familia y trabajo —faith, family and work," Kaine writes. "Around the country (and the United States Senate), I've seen members of The Church of Jesus Christ of Latter-day Saints live those values. Whether visiting the sick and afflicted, supporting the church's welfare system, or welcoming refugees from around the world who have been torn from their homes, they live Christ's teaching: I was a stranger, and you took me in."
The last time Democrats won Utah in a presidential election was 1964, when Lyndon Johnson obliterated Barry Goldwater. Fifty-two years later, they have a pretty good chance of achieving what once may have seemed impossible. Trump has fared poorly with Mormon voters, finishing third in Utah's GOP primary, more than 55 percent behind Ted Cruz and also trailing second-place finisher John Kasich. A combination of his vulgarity and his attacks on a religious minority—Muslims—echoed strongly in the Mormon community, whose memory of being a pariah faith goes back less than two centuries. Utah is generally a pro-immigration state, fed in part by the mission experience. Most of all, the state's top politicians are against Trump. Mitt Romney, a Mormon who won almost 73 percent of the vote in Utah in his 2012 presidential bid, was an early leader of the Never Trump movement.
The surging candidacy of Evan McMullin, a Mormon former CIA officer and congressional staffer, has split the state—and he could even win it. McMullin is running as a true conservative and has ties to the state, having gone to college at Brigham Young University, which is owned by the Church of Jesus Christ of Latter-day Saints. He's denounced Trump as a bigot and hater, which continues to pummel the mogul's numbers. A surge in voter registration makes it an unpredictable election.
The Clinton campaign has moved deftly to take advantage of its opportunity. It produced a Mormons for Hillary video and has brought in Mormon surrogates like former Republican U.S. Senator Larry Pressler from South Dakota, a Rhodes Scholar who is backing Clinton. BuzzFeed disclosed that Clinton is moving more staffers into the state.
In a sign of how strange this election year is, Republican vice presidential nominee Mike Pence will hold a rally in Utah on Wednesday. In previous years it would have been unimaginable for a Republican ticket to need to shore up this state, especially so late in the campaign. So far there are no announced plans for Clinton or Kaine to visit the state, and given Trump's unpopularity here, no one expects to see the mogul before Election Day.