Who Is Tim Malone? CNN's Don Lemon Says He Will Marry Long-time Partner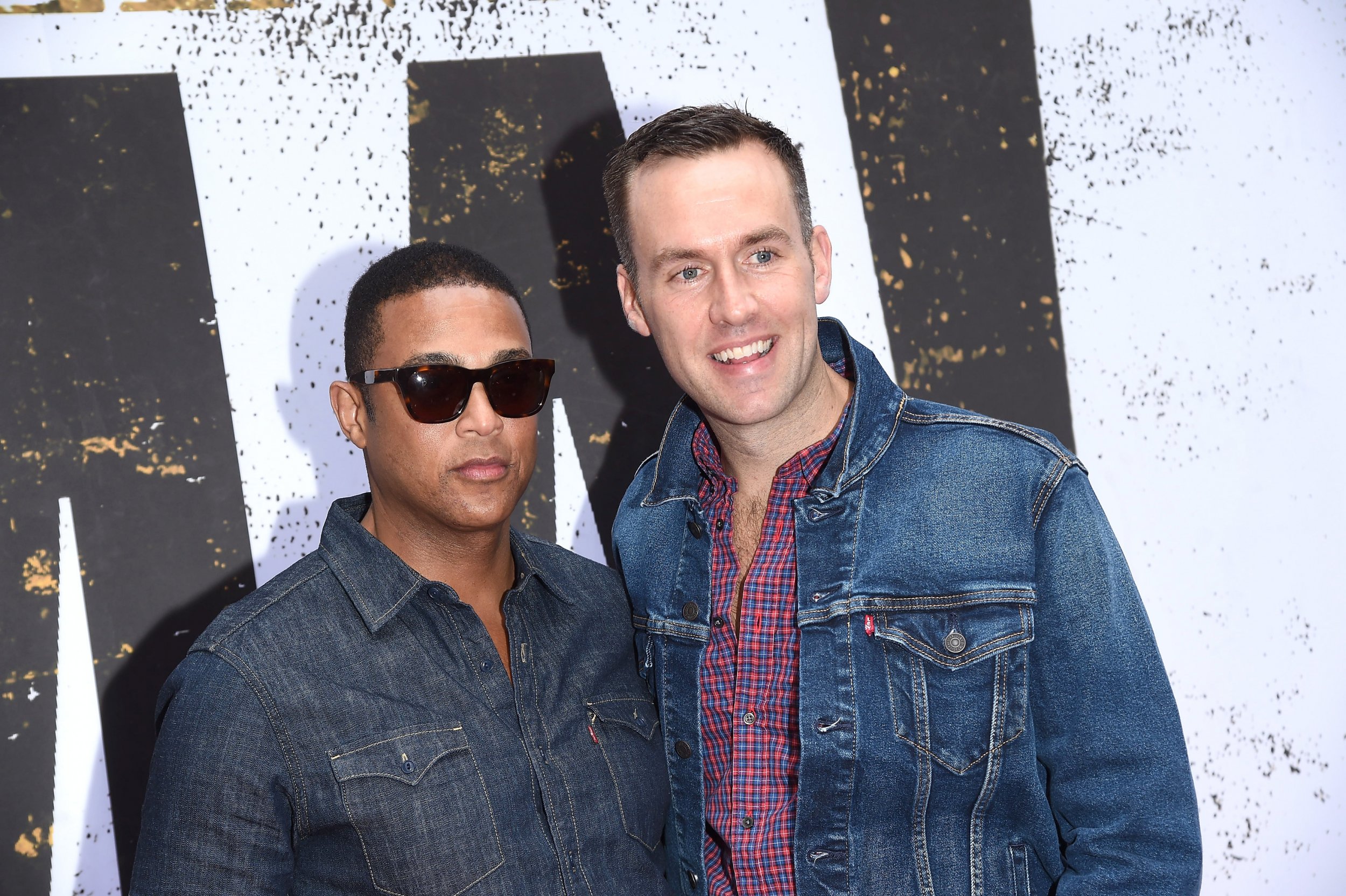 CNN host Don Lemon has announced his engagement to his partner Tim Malone, using the couple's dogs as props for a post on Instagram.
Lemon made the announcement on the social media site on Saturday, posting images of the couple's rings and bowtie-shaped dog tags on their puppies, Boomer and Barkley. The tags were engraved with the words, "Daddy will you marry papa?"
The anchor, 53, who joined the network in 2006 and hosts CNN's Tonight with Don Lemon, captioned the photo, "How could I say no?"
Malone shared the same photo on his Instagram account, with the caption: "He said YES!"
Malone made the proposal while the couple were celebrating his 35th birthday last Friday. He is a real estate agent whom Lemon met in New York and has been dating since 2017.
Malone was born and raised in Suffolk County, Long Island, where he graduated from Southampton High School in 2002. His professional profile on Corcoran states that he attended Boston College where he studied history and journalism, earning a bachelor's degree in 2006.
After graduation, he got a job at NBC News where he worked as a production assistant for the Today show. He then joined the sales department for USA & SYFY. He then moved into the sports department in 2008 where he worked for five years.
His LinkedIn profile shows that he held director roles at Billboard and worked briefly at an entertainment company called Jukin Media as an executive director.
He moved into real estate in 2018 and now works for the Corcoran Group where he has been involved with the sales of properties worth millions of dollars.
According to Corcoran's website, Malone's sales include a $19 million townhouse on the Upper East Side; a $4.4.million, 3,000-square foot property in Carnegie Hill; and a nearly $4 million condo in Midtown West. He is also one of three agents listed on a $39.5 million condo at 50 Central Park South.
An image that he posted on Instagram in April 2016 suggests that he has two sisters and a brother. The image includes the hashtag National Siblings Day.
Another picture he posted to Instagram shows Malone posing at the White House with Lemon and former President Barack Obama and former first lady Michelle Obama.
He first posted on his Instagram account an image of the CNN host on July 30, 2017 when he shared a video of the two of them jumping off a boat, Heavy.com reported.
He was also with Lemon when he was anchoring CNN's New Year's celebrations in 2018. Lemon invited him on-camera for a kiss, and the clip was viewed more than half a million times on Twitter.
Lemon came out in his 2011 book Transparent, telling The New York Times, "I think it would be great if everybody could be out. But it's such a personal choice." The couple lives in Harlem.