Tim McGraw Calls for "Commonsense" Gun Control, Breaking With Country Music Code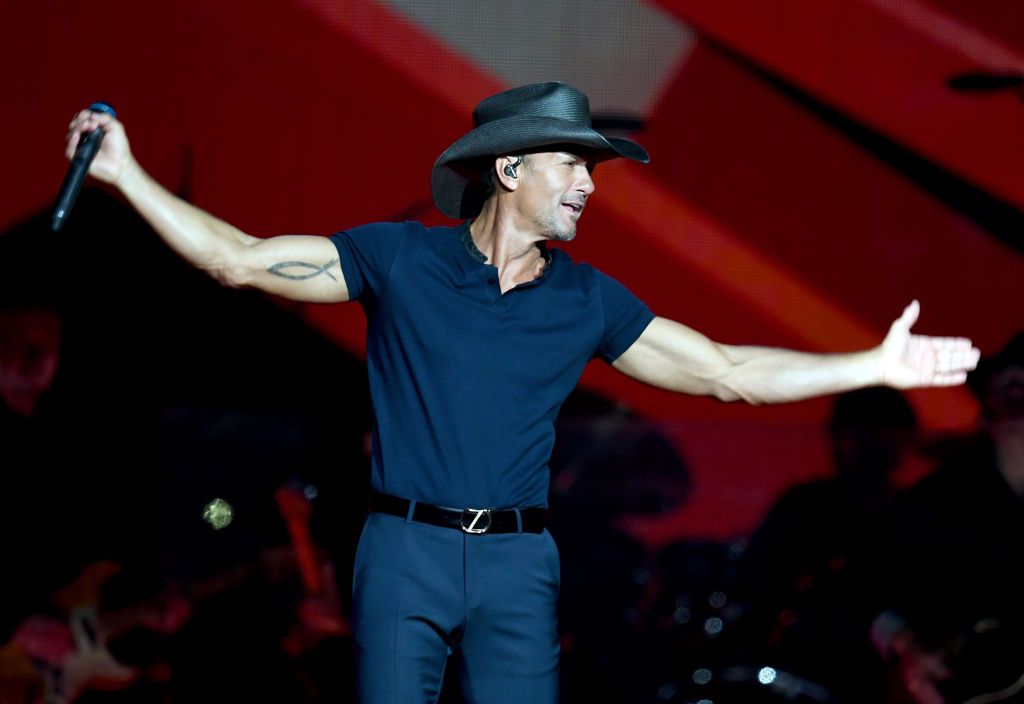 Country music star Tim McGraw has broken ranks among other musicians in his genre and is now calling for "commonsense" gun control legislation. Speaking with Billboard, McGraw cited last month's mass shooting in Las Vegas as proof that such laws are necessary.
On October 1, 64-year-old Stephen Paddock opened fire on the Route 91 Harvest music festival from a nearby hotel window. He used a bump fire stock to modify his semiautomatic weapon. The shooting left 58 people dead and more than 500 injured.
"We knew a lot of people there," McGraw told Billboard. "The doctors that [treated] the wounded, they saw wounds like you'd see in war. That's not right. Military weapons should not be in the hands of civilians."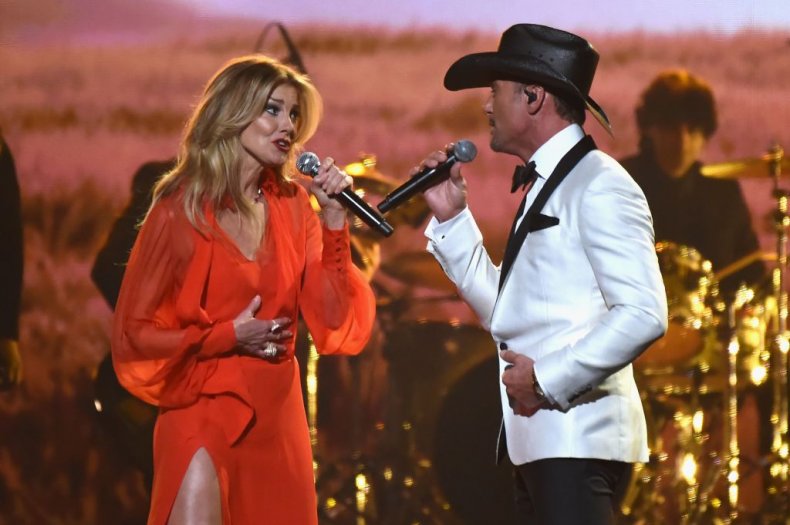 McGraw's comments put him at odds with many conservative fans of country music who passionately reject any kind of gun control legislation. But McGraw has always described himself as a "blue-dog Democrat," and the singer and his wife, Faith Hill, have a long history of pushing back against that fan base.
In 2008, he enraged country music fans by backing then–presidential candidate Barack Obama. In 2015, he voiced support for gun control after the Sandy Hook shooting and performed at a concert hosted by Sandy Hook Promise. "Let me be clear," he told Fox News at the time. "As a gun owner, I support gun ownership. I also believe that with gun ownership comes the responsibility of education and safety."
He echoed those sentiments in the Billboard interview: "Look, I'm a bird hunter—I love to wing-shoot. However, there is some common sense that's necessary when it comes to gun control. They want to make it about the Second Amendment every time it's brought up. It's not about the Second Amendment."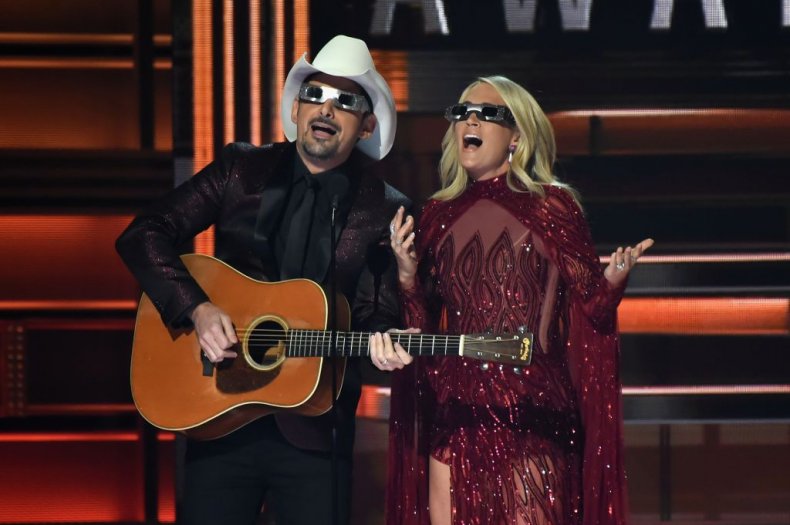 McGraw is arguably the biggest star to denounce the National Rifle Association and imply that leaders aren't "telling the truth." But since the Vegas shooting, he has been joined by other country stars going rogue on gun control. Charlie Worsham, Rosanne Cash and Margo Price also weighed in publicly, some asking why government hadn't stepped in with new legislation.
Organizers of this year's Country Music Awards tried to bar all stars from speaking about politics, gun control or Las Vegas at the November 8 ceremony. But that ban was reversed due to pressure from many performers, including co-host Brad Paisley. Paisley and Carrie Underwood performed a duet version of her hit single "Before He Cheats," changing the lyrics to mock President Trump's Twitter habits and giving it a new title: "Before He Tweets." It was a gentle ribbing at best.