In a video tweeted out Thursday, Tim Ryan announced that he was ending his 2020 presidential campaign. The Ohio Representative withdrew after a seven-month-long campaign. He said he will run for re-election for his congressional seat, and promised to continue his efforts to fight for "the working people of this country."
In the video, Ryan mentioned the reasons he joined the Democratic race, including to help workers and seek education reform. He told Twitter followers he aimed "to really give voice to the forgotten people of our country: the workers who have been left behind, the businesses who have been left behind, the people who need healthcare or aren't getting a quality education or are saddled by tremendous debt." He also said that he "wanted to give voice to the forgotten communities that have been left behind by globalization and automation."
Ryan also stated that he felt that his campaign was somewhat successful, despite his withdrawal. He said, "We've given voice to the forgotten communities and the forgotten people of the United States."
"This voice will not be stifled," he said.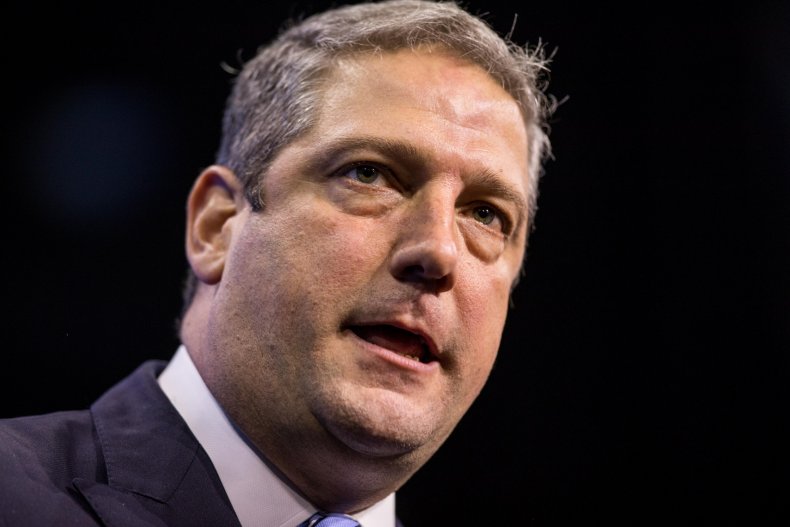 Ryan's campaign was focused on implementing industrial policy that would strengthen the manufacturing sector, and on providing healthcare and better wages to workers. He addressed the workers he campaigned for in the video: "I will continue to advocate and fight for the working people of this country: white, black, brown, men, women. Those people who get up every day, take a shower after work sometimes, but are working really hard." He later added that "we're gonna continue to fight for making sure that those workers are treated fairly, that they have access to good healthcare, that they have a solid pension to retire on."
Another key issue that Ryan focused on was strengthening the education system. In his address, he discussed how his plans to improve life for workers were intertwined with his plans for better education: "We're gonna continue to try to shift how business is done in the United States, worrying about stakeholders for business, not just shareholders, the communities that they're in, the school districts they help fund, the workers, the environment."
He concluded the video by thanking his supporters, "A deep heartfelt thanks to all of you. I look forward to continuing the fight."
Ryan is the eighth candidate to drop out of the presidential campaign.
Fellow candidate Andrew Yang commended Ryan on Twitter, writing "Congrats to Tim Ryan for stepping up to fight for Americans across the country. I got to spend time with Tim on the trail and he is a true patriot and family man. Made the race better - and he will continue to fight for us all."