Democratic 2020 Candidate Tim Ryan Has Praised Vaccine Skeptic Who Called People Who Get Flu Shot 'Lemmings'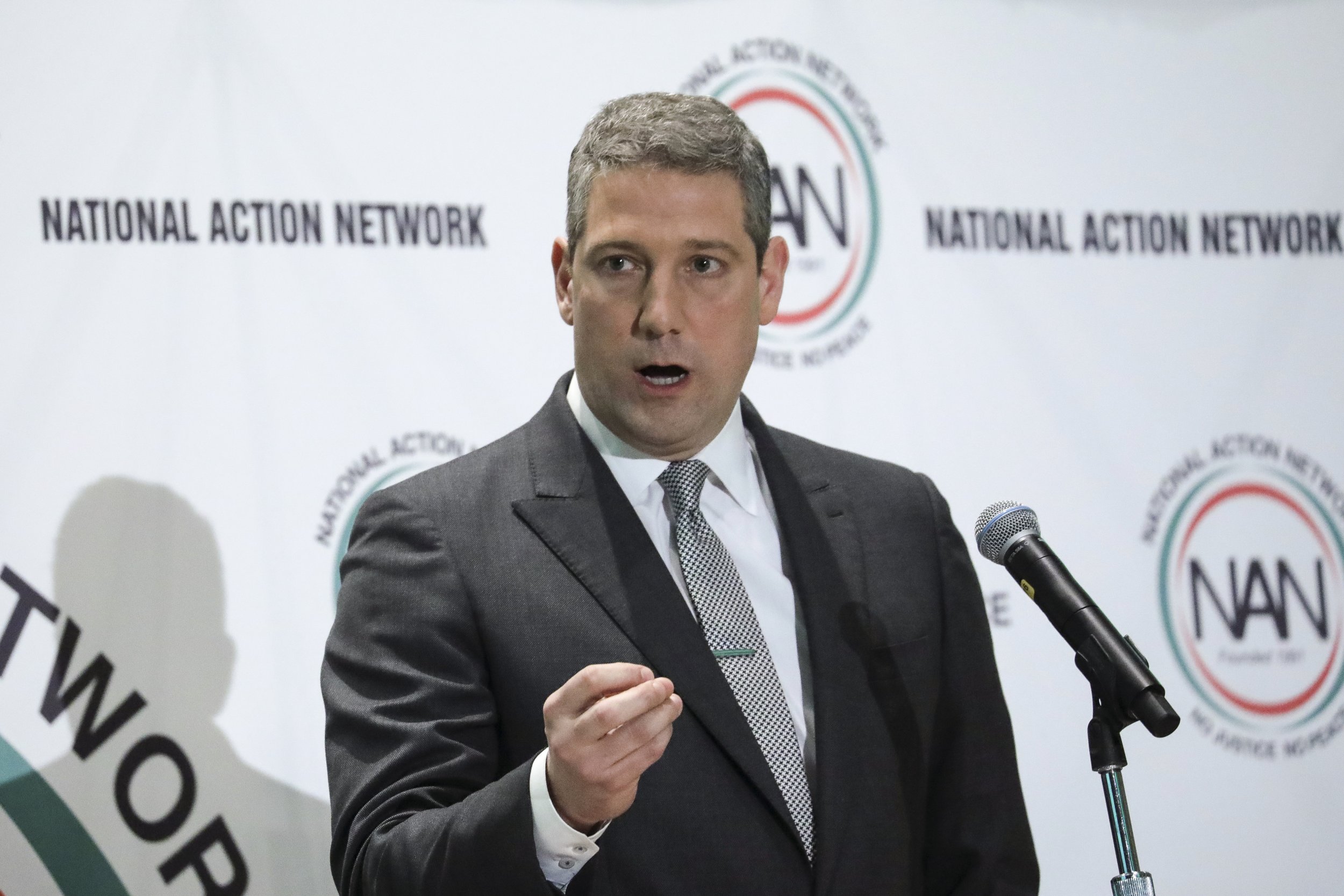 Democratic presidential candidate Tim Ryan used pages in his 2014 book to praise a wellness blogger who expressed skepticism about vaccines and called people receiving flu shots "lemmings," as first reported by Mother Jones.
Ryan, an Ohio House representative and one of the 18 Democrats running for president, has regularly promoted wellness. In his 2014 book, The Real Food Revolution: Healthy Eating, Green Groceries, and the Return of the American Family Farm​, Ryan lauds the work of controversial blogger Vani Hari, a prominent wellness blogger known by the moniker "Food Babe" who has also been critical of vaccines.
"Consider Vani Hari, the Food Babe, whose story you will hear more about on the next page. If we're going to create widespread markets for better food, we're going to have to bring the campaign to that string of chain restaurants on the strips outside every city and town. She's doing that," he writes.
Ryan also offered praise for the wellness blogger in a blurb for her 2015 book, calling her a "one-woman consumer protection agency."
Hari, who has amassed a wide online following, has promoted healthy eating and her website touts "Food Babe Army Accomplishments," listing fast-food restaurants and large food companies that were pressured to disclose their ingredients and remove chemicals from their products.
But the blogger, who promotes her self-training on her website, has provoked significantcriticism from scientists, who say her comments about chemicals are inaccurate.
"I want you to think about what you are directly injecting into your bloodstream," she wrote in 2015, "before you consider jumping off the ledge with other lemmings and taking this years Flu Shot."
The Centers for Disease Control and Prevention says that "there has been extensive research supporting the safety of flu vaccines."
Mother Jones also reported that Ryan is also close with Mark Hyman and that they have written blurbs for each others' books. Hyman, a doctor at Cleveland Clinic wrote a 2010, essay which warned about the impact of vaccines on a healthy child. The essay described a healthy child, Sam, who received a number of vaccines before he was 2 years old.
"Then something changed. Vaccines may affect susceptible children through different mechanisms. In some it is overwhelming of an already taxed immune system with over 2 dozen vaccinations at a very young age, for some it is the thimerosal (ethylmercury) used as a preservative until recently in most vaccines (although it is still present in most flu vaccines)," Hyman wrote.
"He lost his language abilities and became detached. He was unable to relate in normal ways with his parents and other children. And he became withdrawn, and less interactive. These are all signs of autism."
Hyman reached Newsweek after publication.
"I am pro-vaccine, I have vaccinated my children, and am fully vaccinated myself. I am also pro vaccine safety and more nuanced scientific perspective about the risks and benefits and unique risks in susceptible populations. It is similar to being pro plane safety and also pro flying," he wrote over email. "I have been vocal about the potential risks of thimerosal in vaccines, (which have been mostly removed except for the flu vaccine and a few others)."
The CDC says that "there is no evidence of harm caused by the low doses of thimerosal in vaccines, except for minor reactions like redness and swelling at the injection site. However, in July 1999, the Public Health Service agencies, the American Academy of Pediatrics, and vaccine manufacturers agreed that thimerosal should be reduced or eliminated in vaccines as a precautionary measure."
In Hyman's doctor's book, Food: What the Heck Should I Eat, Ryan writes that "Hyman has given every American a clear and straightforward field manual on how to get and stay healthy, for themselves and for our country."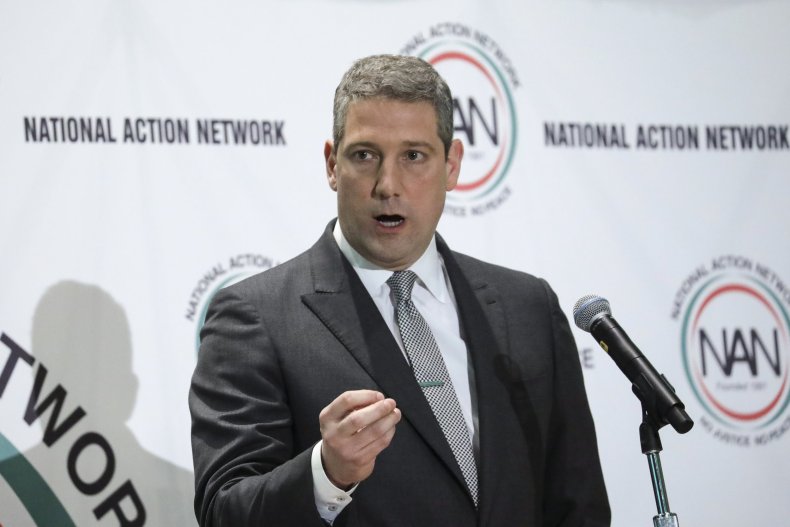 The Mother Jones article comes during a surge in anti-vaccination activism and the rapid spread of measles, which is highly contagious but preventable, across the country. Nineteen states have registered 465 cases of measles this year.
Ryan's congressional office and campaign did not immediately respond when contacted by Newsweek to ask about his stance on vaccinations.
In 2012, Ryan published a book called A Mindful Nation: How a Simple Practice Can Help Us Reduce Stress, Improve Performance, and Recapture the American Spirit​. Three years later, Ryan introduced the Salad Bars in Schools Expansion Act, which has stalled in the legislative process. A section on Ryan's House website notes his devotion to mindfulness and promotes healthy eating and social emotional learning.
"The benefits are remarkable and being proven more and more each day by the research. They reduce stress, increase focus, keep you healthier because it boosts your immune system, make better decisions," he said in a video published by Business Insider.
Update: This article has been updated with comments from Mark Hyman and additional information has been added to his claims. A prior version said that he had promoted the conspiracy theory that vaccines cause autism.