Tim Scott: Black Republican Tea Party Favorite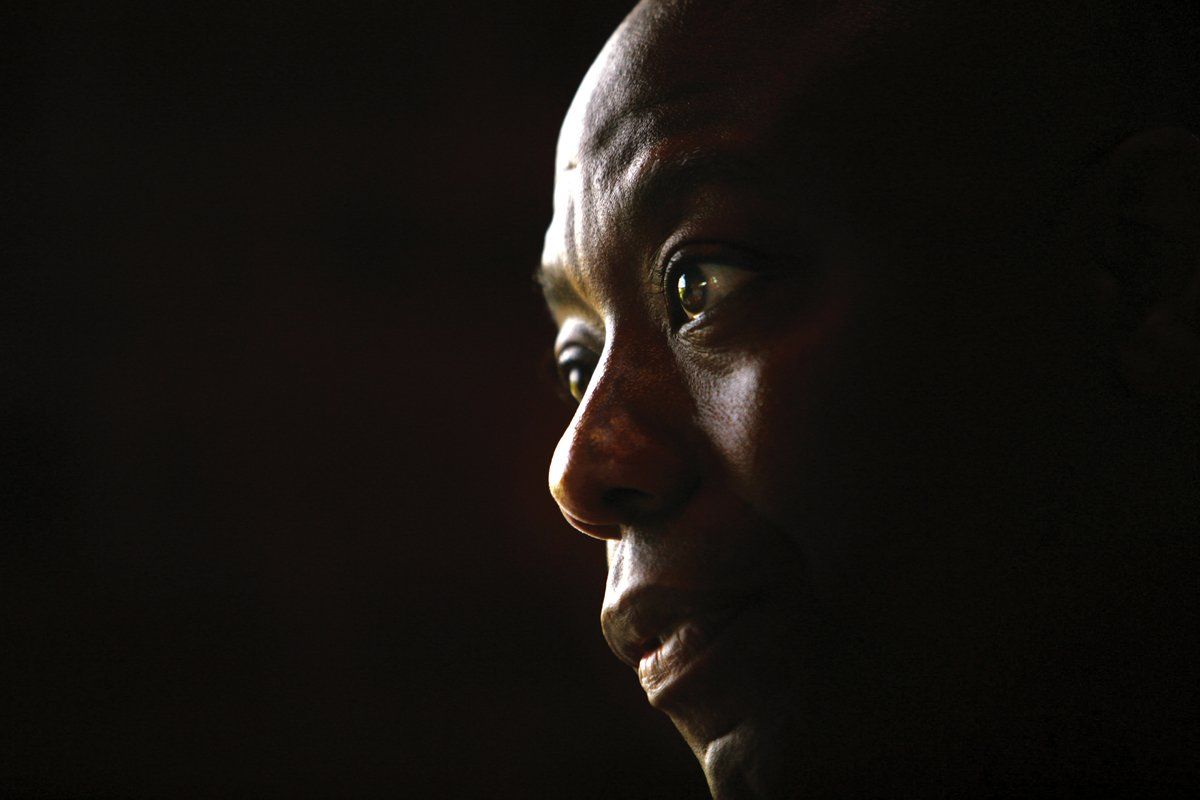 When the massive Republican freshman class arrives in Washington in January, its members will begin the scramble for office furniture, plum committee assignments, and a little attention from the party's senior leadership. Tim Scott, the African-American Tea Partier from South Carolina's First Congressional District, will face the opposite problem. Scott, a quiet, somewhat introverted insurance agent turned politician, is hoping he will be seen as just another conservative lawmaker, fundamentally the same as the other newbies.
There's no way that is going to happen. Scott is a son of Dixie, born and raised in Charleston, the city where the Civil War started and where the tomb of John C. Calhoun, the great defender of slavery, is still a venerated tourist site. Until 1995 Scott's congressional seat was held by Arthur J. Ravenel, a proud member of the Sons of Confederate Veterans who once referred to the NAACP as "the National Association for Retarded People." "Tim is like other freshmen in one sense: he's one of a group of principled young conservatives," says Republican National Committee chairman Michael Steele. "But he is special in another way. He's the first black Republican in Congress since J. C. Watts," the congressman from Oklahoma who retired in 2003.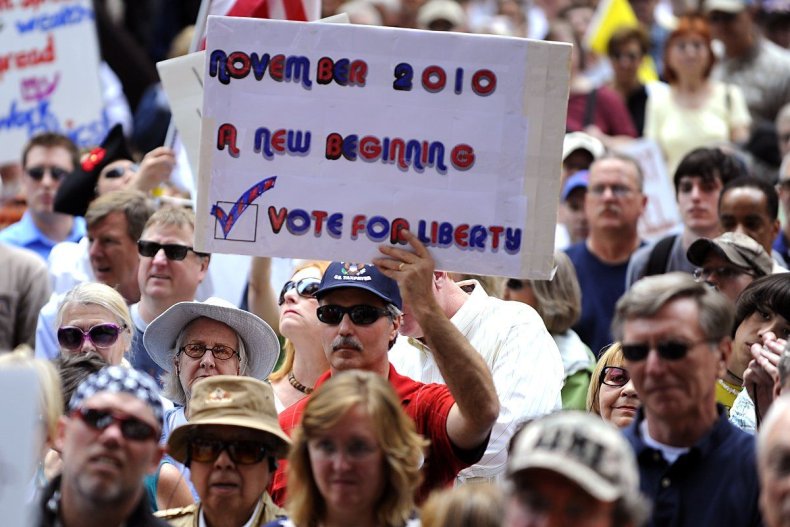 Actually, Scott is one of two black Republican congressmen-elect heading to Washington after the GOP's crushing midterm victory last week. Allen West, a retired Army lieutenant colonel from Florida, also won a House seat. West defeated a Democratic incumbent in the Bagel Belt of southeast Florida. Like many of his constituents, he's a recent transplant to the state, and he is a product of a military culture. Scott, by contrast, won his victory after first trouncing Paul Thurmond, the son of the legendary segregationist senator Strom Thurmond. It's easy to see why anyone, even Steele, might put Scott in a separate category.
Scott doesn't believe in holding racial grudges. "The future is more important than the past," he told reporters after his victory in the almost lily-white GOP primary in June. He considers the struggle to remove the Confederate battle flag that still flies on the grounds of South Carolina's capitol building to be a nonissue. "We should be appreciative of our heritage," he says, "but at the end of the day it is more about tomorrow." This kind of soothing pragmatism, coupled with a devotion to the Tea Party agenda, has made Scott extremely popular among white voters, who make up more than 70 percent of the electorate in the First District. "These days, for most conservative whites in South Carolina, ideology trumps race," says Robert Oldendick, a political scientist at the University of South Carolina.
Scott is less popular among African-Americans, almost all of whom are Democrats. "He comes across to black people as someone we can't trust," says Conquestrina White, a Charleston art student. "I especially don't appreciate the way he bashes Obama." Others, though, are willing to wait and see. "We didn't know who Tim Scott was," says Pat Bellamy, a resident of Atlantic Beach, the fabled black beach-resort community that has fallen on hard times in recent years. "But then here comes this colored boy, pardon the expression, and he beats Strom Thurmond's son? That's a dynasty in South Carolina. You have to ask yourself, who is this?"
I met Scott for the first time at a small campaign event on the Saturday before the election. Red-white-and-blue campaign signs declaring TIM SCOTT, CONSERVATIVE REPUBLICAN marked the way to the patio of California Dreaming, a large restaurant in the Charleston marina. Yachts bobbed in the water, and the air was filled with the smell of grilling hot dogs and hamburgers. Golden oldies played loudly in the background, but nobody danced or even swayed to the music. The crowd was mostly middle-aged and white, but there were a fair number of younger people, including a small contingent of uniformed cadets from the Citadel military college. There were some black supporters, too, but not many.
Most of the people on the patio were Tea Partiers, and they were in a mellow mood. Their candidate appeared to be a lock for Tuesday, and who isn't happy backing a winner? Several of the folks explained, in almost identical language, that their support for a black man was unexceptional. "We don't judge people by their race the way they do in other parts of the country," a woman named Cheryl said in a challenging tone.
The music stopped, and the candidate took the microphone. In his football days at Presbyterian College he played tailback, but now he's built more like a middle linebacker. He has an insurance agent's genial affect. "Let me first of all introduce you to my mom," he said. "She taught me that love comes at the end of a switch." The crowd applauded. "And," he added, "she's here today to make sure my butt stays brown, not red." It was the only time during his short speech that he mentioned his color, and it got a hearty laugh. "Tim has the reputation of knowing how to talk to white people," a black Charleston businesswoman later confided to me with what sounded like disapproval.
That morning I had visited the home of the 19th-century congressman Joseph H. Rainey, the first black man ever to serve in the U.S. House of Representatives. Rainey, who lived in Georgetown, about an hour from Charleston, represented the First District for nine years during Reconstruction. His house is marked with a plaque. When I met Scott, I asked him if he had spent much time reflecting on his historic predecessor. "Congressman Rainey?" Scott said blankly. "I don't believe I know who that is."
"When Tim gets to Washington, people are going to be pulling him in all directions, trying to make him into a black spokesman," says Steele, the RNC chairman. Scott is aware of this, and he is markedly unenthusiastic. "I'm not saying I won't do it if asked," he said, "but I'm not anxious to do it. What I am eager to do is be an ambassador to all groups on my issues. Sure, I'll go if they want to send me to the Urban League or black business groups to talk about economic empowerment and the importance of fiscal responsibility, but I'm not going to be their black Republican."
Watts, who has never spoken to Scott, is sympathetic. "Tim shouldn't feel the need to play the role of black Republican," he told me, "but there are things he will understand just by where and how he was raised. He will bring cultural diversity, at least. White people stuff their Thanksgiving turkey with white bread; black folks use cornbread. It's good to have somebody at the Republican table who understands that."
During his tenure on the Hill, Watts declined to join the Congressional Black Caucus, and he was pilloried as an Uncle Tom by some of his African-American Democratic colleagues. On one memorable occasion he responded by calling his critics "race-hustling poverty pimps." Steele has advised Scott to join the Black Caucus—"it is always better to be in the room," he says—but Scott has doubts. For one thing, he is opposed to affirmative-action programs. "I don't find them necessary," he told me.
What, I asked, would be his message if he is sent by the party to evangelize among African-American Democrats? "Faith in God," he said. "School choice and vouchers. And private enterprise. I want people to know that the American Dream is still alive and well, and I'm living proof."
When Scott was a teenager he was befriended by John Moniz, the white owner of a local Chick-fil-A restaurant. "He became my mentor," Scott said. "He taught me about self-discipline and self-sufficiency. Most important, he gave me confidence that I could think my way out of poverty. Not play football, but think."
He was an indifferent high-school student, but he won a partial football scholarship to Presbyterian College. As a freshman he began reading the Bible seriously for the first time. "I read for three or four hours every day for eight months," he said. "By the time I was finished, I was done playing ball. I realized that God had a different plan for me." He transferred to Charleston Southern University and got a degree in political science.
Scott left school with two goals—to become a businessman and get elected to office—and he has done well at both. His insurance agency has five employees and has taken him from a net worth of zero to "somewhere north of $750,000." In 1995, at the age of 29, he was elected to the Charleston County Council. After 13 years in office, he ran for and won a seat in the South Carolina House of Representatives. In both jobs he concentrated on economic issues and won a reputation for forging bipartisan alliances—up to a point.
"You don't get a lot accomplished without a conversation," Scott told me. But in a contract with the voters of the First District, he promised to fight against cap-and-trade legislation, tax increases, and amnesty for illegal aliens, and to work to repeal health-care reform. He supports "don't ask, don't tell," opposes same-sex marriage, and considers homosexuality a morally wrong choice, like adultery. "We are by nature sinful," he said sadly. All these positions stem from what he calls "timeless principles."
On the Sunday morning before the election I met Tim Scott again, this time at the Seacoast Church in suburban Charleston, where he serves on the board of trustees. Scott was raised in a black Baptist congregation, but Seacoast is a nondenominational, evangelical, integrated mega-church with a very hot praise band and a cafeteria to which we repaired after the service. Over cans of Mountain Dew, he ruminated over what awaits him when he goes to Washington, a city he views as corrupt and unwholesome—the center of a secular federal government that seeks to undermine the constitutional rights of states and individual citizens. For this mission he has once again adopted a mentor, Minority Whip (and soon-to-be Majority Leader) Eric Cantor. "Eric is the man I admire most up there," Scott told me. He is also looking forward, he said, to meeting some of his intellectual heroes, such as Justice Clarence Thomas and Chief Justice John Roberts.
At 44, Scott is a lifelong bachelor with no hobbies except working out and an occasional game of flag football. On weekends he drives his 89-year-old grandfather, a former construction worker, to look at building sites. Sundays he has a standing lunch date with his mother. "I'm not really a fun-filled guy," he said without evident regret.
Scott has heard that a lot of freshman congressmen live in group homes in Washington during the week, but that isn't for him. "I'm not one for hanging out with groups," he told me. "That's a way of getting into trouble. I want to come home to Charleston on the weekends and spend time with my family and friends. I'm not going to Washington to make new friends."
The Republicans have been searching for a Great Black Hope for generations. In recent years a wide variety of candidates have stepped forward—the frenetic Alan Keyes, football stars like Watts and Lynn Swann, and even military hero Colin Powell. None has really managed to fill the void. Tim Scott probably won't either. Those in the Republican Party hoping he will morph into a historic figure or a compelling right-wing race man are in for a disappointment. But still, his presence in Congress will have symbolic impact, making the point that conservative Republicans, even in the heart of Dixie, are willing to cast a colorblind vote for a like-minded candidate.