Republican #KeepYoMoney Campaign Flops with Target Demographic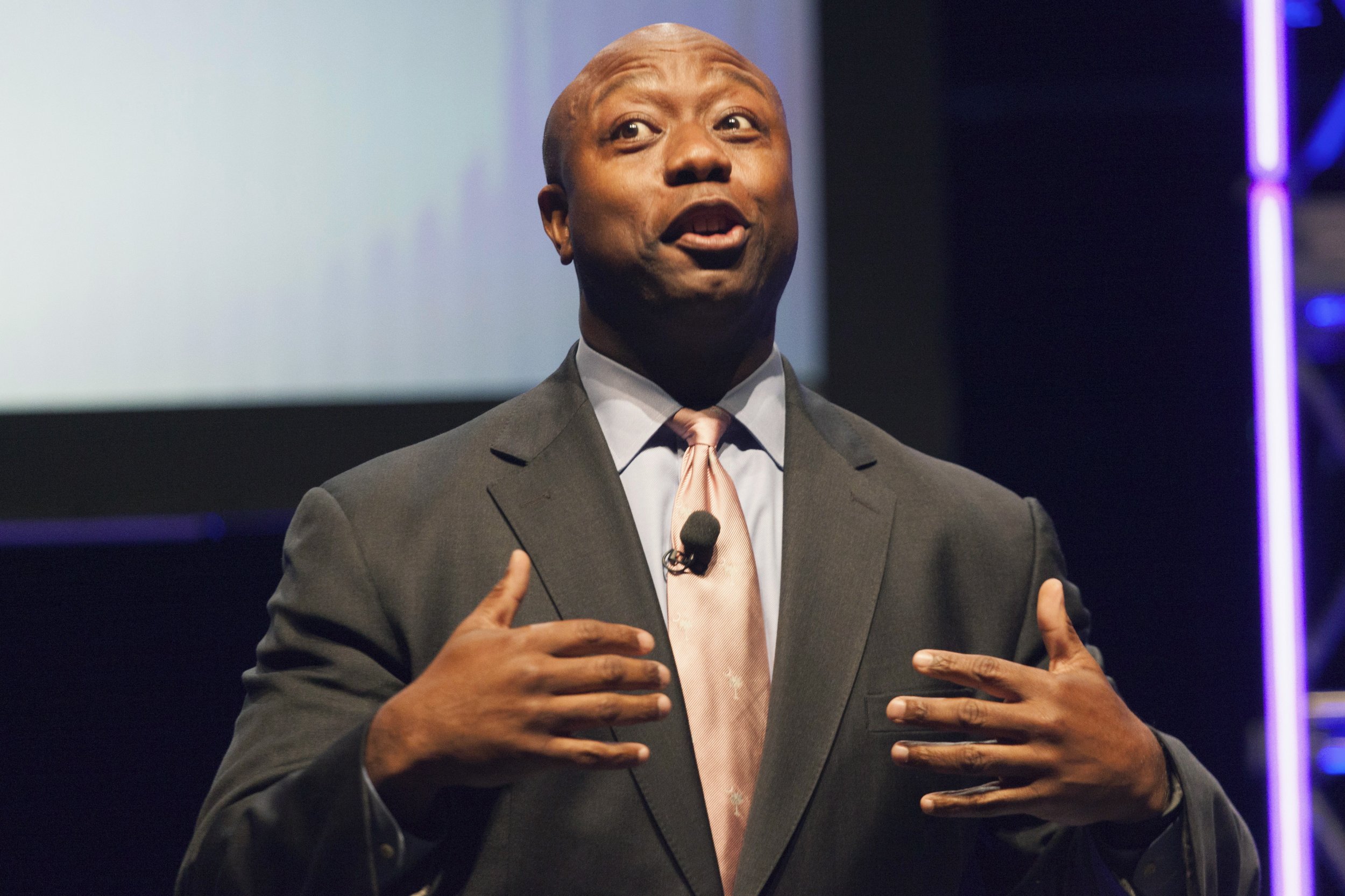 Keep yo slang, Republicans!
A GOP effort to market its new tax plan as a slick catchphrase, "#KeepYoMoney," backfired with its intended audience — slick people who hate fake hashtags.
The battle over "yo" began on Wednesday, when Senator Tim Scott, the only black Republican in the Senate, appeared in a GOP video to support President Donald Trump's tax proposal and claim that it would help average Americans.
At the end of his summary of tax reform, Scott held up a piece of paper that read #KeepYoMoney, which Republicans hoped would spark a social media buzz with the catchy use of "yo."
The video soon did cause a buzz, but not in the way the Republican Senators were hoping.
The social media backlash was almost immediate. Some criticized Scott for supporting Trump, but most focused on his use of "yo," which blacks found especially condescending.
"1st black Republican Senator from South since Reconstruction, he reflects that era's view of blacks," tweeted Bill Noakes, an attorney and former candidate for mayor in Detroit.
It's not the first time Scott has angered blacks.
As a Republican House member, Scott introduced a bill that would have barred the National Labor Relations Board's from stopping employers from relocating as a means of punishment for workers who join unions. He also introduced a bill that denied food stamps to families of people who were participating in a strike and thus not generating income.
And, most recently, he took President Trump's side in the argument over NFL players who take a knee to protest police brutality against blacks, appearing on CNBC to state, "Every man, woman, child in this country should stand for the national anthem."
Racial politics have been at the forefront of Americans' concerns since President Trump took office in January. A recent survey showed that Americans are increasingly concerned about racial tensions — and that study was completed long before the president took professional athletes, the majority of them black, who are taking a knee during the National Anthem to protest police brutality.