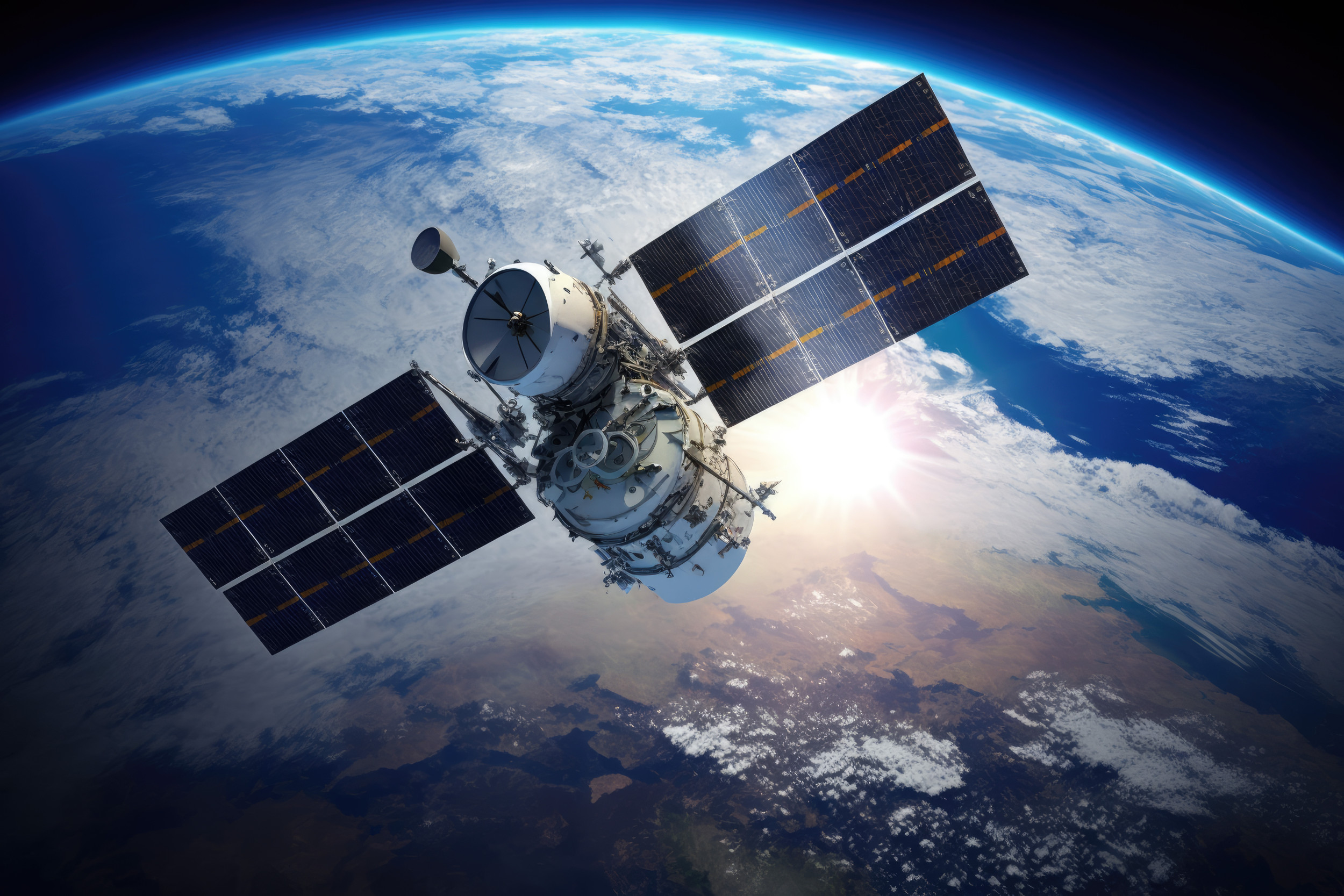 When India recently became the fourth country to land on the moon, memories of my 1970s childhood flooded back. Like many of my generation, I was captivated by tales of space-watching accounts of the Apollo launches and moon landing, along with reruns of The Jetsons and Star Trek and the awe-inspiring Star Wars films. Maybe it's time for another heavily orchestrated American "moonshot," a push into space and all it offers.
Given the myriad of challenges on Earth, one might wonder, "Why explore space?" It's more than just child-like curiosity; space offers real-world solutions. There's the potential to mitigate many Earthbound problems — notably those linked to climate change, with the vastness of space at our disposal.
The 1950s and 1960s saw space as a domain dominated by governments from two countries — the U.S. and the former Soviet Union. But today, dozens of countries and private enterprises seek to tap its vast potential in the evolving "Cosmos Economy," the title of the book by Jack Gregg, former Executive Director of the California Space Authority.
Money in Space
The economic potential of space exploration is unprecedented. Already current valuations place the space economy at $546 billion in 2023, with predictions reaching potentially $3 trillion by 2040. Gregg notes, in my book "Augmented Education in the Global Age," that current low Earth orbit (LEO) activities include communications satellites, reusable rockets, visual and telemetric data acquisition, AI-applied analytics, mission control services, and insurance. But he asserts that the real economic boom lies in endeavors beyond LEO: space settlements, infrastructure, industrialization, trade, and energy production, to name a few. As the industry matures, Gregg believes "the need for qualified talent, both technical and managerial, will—pardon the pun—skyrocket," creating new jobs that can barely be imagined today.
Unlike in the past, when only governmental bodies undertook space missions, private corporations like SpaceX and Blue Origin can now lead the way, making ventures more economically accessible. For instance, while a NASA shuttle launch once cost roughly $1.6 billion, SpaceX now offers launches at a mere fraction: $62 million. Increasing exploration and infrastructure will require trillions for the foreseeable future, and Wall Street will surely be there to channel trillions of investor capital into the latest and greatest space endeavors.
Over the next decade, growth in the industry may not resemble sci-fi creations like the Starship Enterprise or Super Star Destroyer but rather practical ventures, such as satellite deployment for better broadband connectivity. Such projects, while seemingly mundane, ripple into our earthly economies. As Morgan Stanley predicts, an increase in orbiting satellites could drastically reduce wireless data costs to less than 1% of today's levels, promoting widespread economic advancements in many fields that will be utilizing AI, including autonomous driving, weather forecasting, and agriculture and food production, among others.
But, the real excitement lies just beyond the horizon.
The space realm holds resources that could spark a modern-day "gold rush" in mining minerals in outer space. Lunar ice conversion into rocket fuel can make deep-space missions feasible. Faraway asteroids, like the 140-mile diameter '16 Psyche', might contain metals like platinum and cobalt worth trillions, potentially satisfying human demand for eons. Sourcing commodities in space, especially 'rare-earth' metals crucial for tech devices and electric vehicles, could be a geopolitical gamechanger. Given China's dominant position in terrestrial rare-earth production, space mining could offer nations an opportunity to diversify their sources.
Furthermore, the cosmos might offer solutions to our pressing climate concerns. Imagine space-based solar stations, capturing the sun's energy 24/7, transmitting it wirelessly to Earth. While still in nascent stages, China's plan to harness space solar energy by 2035 highlights its potential. Space could deliver endless, clean energy, alleviating poverty and mitigating climate change without exacerbating the problem.
However, venturing into space isn't without its challenges. Space debris and potential orbital collisions pose significant threats to humanity, along with the possible militarization of space; yes, true star wars. These risks underscore the need for a collaborative approach when thinking about the cosmos economy — one that should involve governments, businesses, and global citizens.
To Infinity and Beyond
We've indeed witnessed staggering technological advancements in the last fifty years. But they've largely been in the computing, infotech world, often slow evolutionary changes that are difficult to get excited about. To paraphrase venture capitalist Peter Thiel, growing up I dreamt of flying cars and space travel, but instead got Twitter and Call of Duty. It's time to think big, Elon Musk/Jeff Bezos big. As a country, America could use a new figurative and literal "moonshot" again, one not only to galvanize our polarized country but also to expand economic opportunities, drive job creation, attract investment — and hopefully help save the planet at the same time. It's an optimistic, forward-thinking vision that would be nice to see trumpeted by a 2024 U.S. presidential candidate. Maybe, just maybe, the wonders of my childhood dreams are within reach.