Time for Congress to Investigate How the Pandemic Started | Opinion
On Sunday, the U.K.'s Channel 4 released a chilling documentary lining up evidence that the coronavirus pandemic may have started from a lab leak in Wuhan, China. Even worse, the U.S. government provided funding to the Wuhan Institute of Virology, where the leak allegedly took place, through a subcontract from EcoHealth Alliance. EcoHealth president Peter Daszak orchestrated a propaganda campaign to dismiss lab leak concerns as a "conspiracy theory." It is becoming increasingly obvious that Anthony Fauci, director of the National Institute of Allergy and Infectious Diseases, lied before Congress about this funding. Fauci now refuses to release agency documents that could condemn or absolve him.
Almost two years into this pandemic—which has killed more than 600,000 Americans and devastated our economy—science has not provided answers as to how it began. China has made clear it will not cooperate with further inquiry, but many answers can be found in U.S. government files. While working as a Senate investigator, I spent several years examining corruption in American medicine and at the National Institutes of Health, forcing out one senior NIH official and helping to reform the NIH rules on conflicts of interest. Congress has the authority to investigate how the pandemic started, but it must find the will to get answers that more and more Americans are demanding.
The Biden administration just released an interim report that came to no solid conclusion about the pandemic's origins. But Congress has a constitutional obligation to gather answers itself. It has broad investigatory powers and House Republicans have demanded that the National Institutes of Health disclose documents about its funding for controversial gain-of-function research and grants provided to EcoHealth Alliance. EcoHealth has provided around $600,000 to the Wuhan Institute of Virology.
All requests to uncover the pandemic's origins have come from Republicans, with Democrats showing little interest. A spokesperson for the House Energy and Commerce Committee told me that the National Institutes of Health refuses to make documents public, as does EcoHealth Alliance. Because Democrats control the House, Republicans lack authority to send subpoenas and will need Democrats to join in the hunt for the pandemic's origin.
"While Democrats on our Committee have not joined so far, we remain hopeful that they will," a Republican committee spokesperson wrote to me, noting that Democratic congresswoman Diana DeGette has said she wants to hold hearings on the matter. As far back as March 6, The Washington Post called for an investigation into the possibility of a lab leak, in order to prevent the next pandemic, placing the onus on Democrats to stop playing games and start getting answers.
Second, the Coronavirus Aid, Relief, and Economic Security (CARES) Act, a $2.2 trillion economic stimulus package, instituted new authorities that can investigate the pandemic's origin. These include the office of a Special Inspector General for Pandemic Recovery, a Pandemic Response Accountability Committee and a Congressional Oversight Commission. While all three have slightly different tasks, related to monitoring the monies provided under CARES, they also have the authority to investigate how the pandemic started. Congress should demand they do so.
Third, after the CARES Act passed, House Speaker Nancy Pelosi announced the creation of the House Select Oversight Subcommittee on the Coronavirus Crisis. The subcommittee has broad authority to investigate any issue related to COVID-19 and to "prepare for future pandemics." However, when Republicans demanded last June that Democrats investigate how the pandemic started, the chair of the select subcommittee shot back in a letter that such an investigation would deflect attention away from investigations of former president Donald Trump.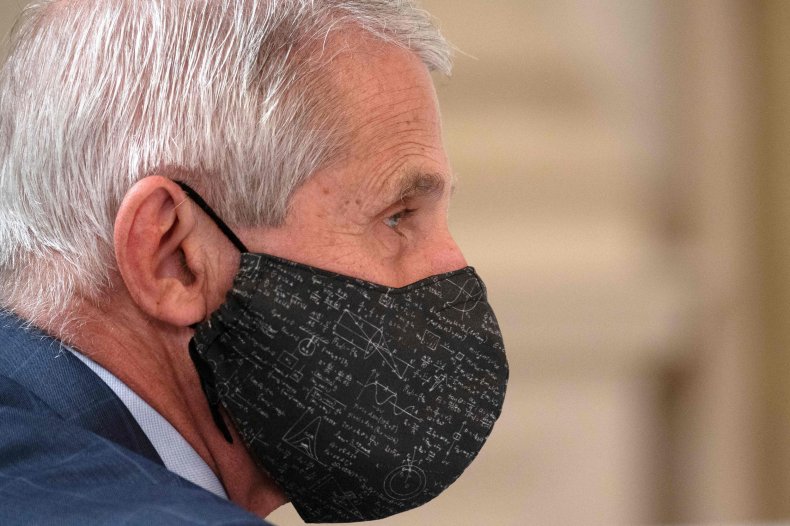 "Your apparent effort to use the issue of the origin of the virus in order to shift accountability from President Trump and his top political advisers to Dr. Anthony Fauci, a respected civil servant who has served with distinction under seven Presidents, is an irresponsible gambit that we urge you to abandon," wrote Chairman James E. Clyburn.
Democrats on the select subcommittee did not respond when asked whether they plan to initiate an investigation into the pandemic's origin. A spokeswoman from the subcommittee's Republicans said they have heard nothing from Democrats on the matter since the letter they received last June.
After so many lives have been lost in our country, it is time for elected officials to stop being Democrats or Republicans, and start being Americans.
Fourth, Congress could call for a 9/11 Commission-style examination of the pandemic's origin. Philip Zelikow, former executive director of the commission on the Sept. 11 terrorist attacks, told the Wall Street Journal that he is heading a planning group, backed by prominent foundations, to run a commission that will investigate how COVID-19 emerged and how to better prepare for future pandemics. "There has not yet been a properly organized, independent, scientific evaluation of all of the available evidence," Zelikow said.
Republican senator Susan Collins and Democratic senator Bob Menendez have partnered on a bill that would institute a commission to investigate how the pandemic started. Conservative Democrats sent House and Senate leadership a letter asking for "the passage of legislation establishing a national commission on the COVID-19 pandemic" modeled on the 9/11 Commission.
While I was looking into what Congress can do, a House committee investigator who is not authorized to speak to the media told me that the NIH has information that can help explain how the pandemic started, but the current administration seems loath to make it public. The investigator said that scientists who research dangerous viruses also have information that can be helpful, but will not risk angering the NIH officials, such Anthony Fauci, who hold the purse strings for the field.
"People have information, but they are afraid to come forward," said the House investigator, adding that Republicans and Democrats must drop partisan concerns and unite to protect public health.
"China is the threat. We've got to stand together. This is our country."
Paul D. Thacker is an investigative journalist covering science and medicine. From 2007 – 2010, he ran investigations on corruption in science and medicine for Senate Finance Committee.
The views expressed in this article are the writer's own.