This Time, the D.C. Republican Primary Matters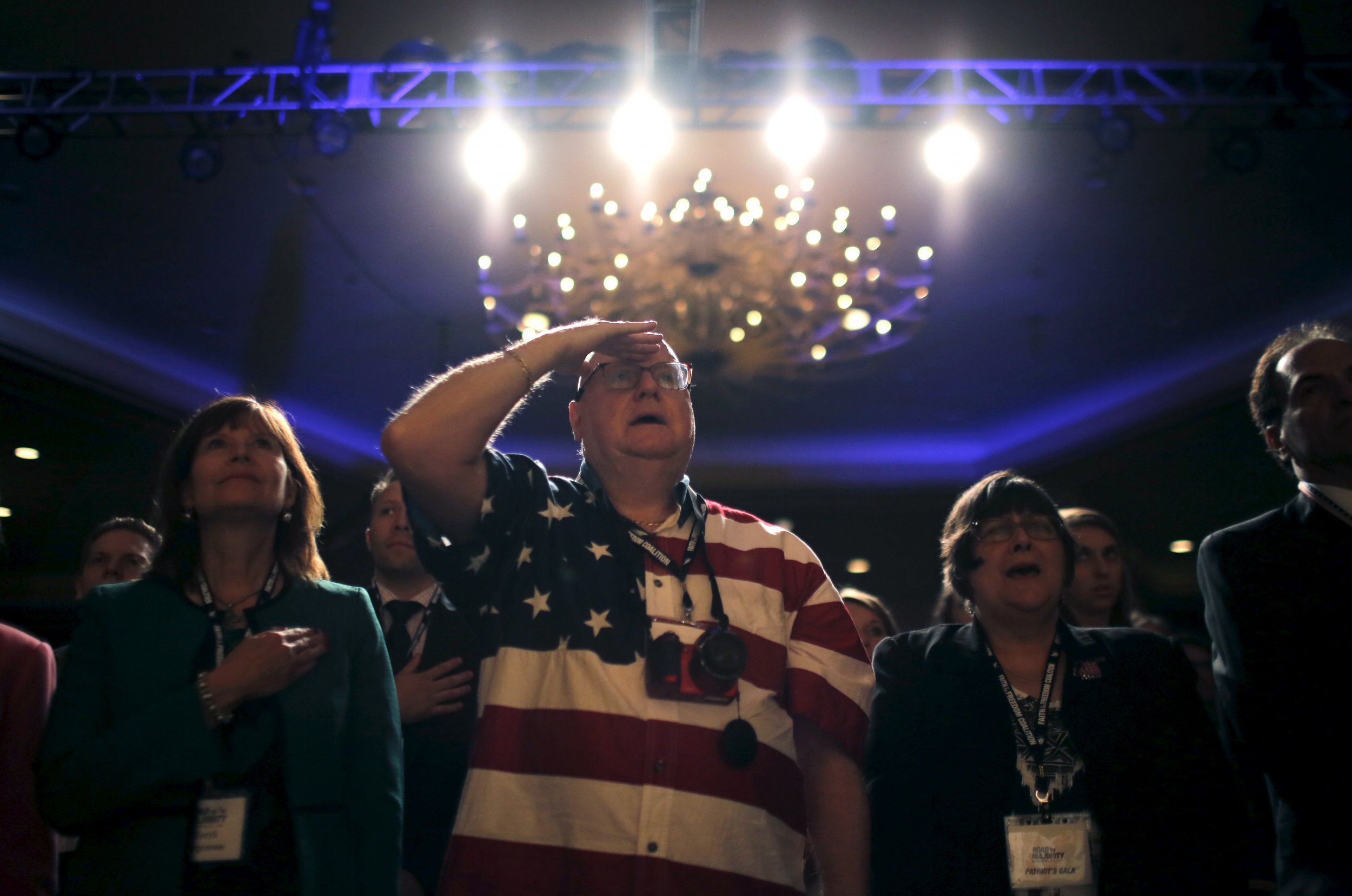 Hold off those guffaws just yet. Yes, the District of Columbia is small and very, very liberal. Barack Obama won here with more than 90 percent of the vote. But thanks to a scheduling quirk, the city's small but dedicated band of Republicans will get to weigh in on the GOP primary next March, right as the scramble for delegates is at its peak.
The district's prize of 16 Republican delegates is far less than other, bigger March primary states like Texas and North Carolina, but it's the same as Hawaii and a lot easier to get to. And given how many Republicans are clawing for votes, every one of those delegates is going to be prized in 2016.
Washington, D.C.'s primary election day is actually scheduled for June 14. However, Republicans' decision to move up their convention to mid-July (the event has traditionally been held in late August), means D.C.'s vote is less than 45 days beforehand. And as D.C. Republican Party Executive Director Patrick Mara explains, picking delegates that close to the convention is a violation of Republican National Committee (RNC) rules.
Instead, the party is holding a convention in March to pick its nominee and delegates. And Mara believes "nearly all of the campaigns will organize voters in support of their candidates in advance" of that event. On Tuesday evening, the party held a straw poll won by Ben Carson, who spoke at the gathering. The only candidate to appear, Carson ran away with the poll, taking 44 percent of the night's votes, with former Florida Governor Jeb Bush second at 17 percent and Florida Senator Marco Rubio third with 11 percent.
Held in the hip Shaw neighborhood at an old Wonderbread Factory that's been converted into a hip, shared workspace, the event attracted the sort of diverse crowd that national Republicans dream of. It was not just old and white but also included young professionals, women, African-Americans, Asians and Muslims in headscarves. The Log Cabin Republicans (who support gay rights) had a table there. It's just the sort of environment the RNC must have envisioned when it called in 2012 for the party to "grow our appeal" to respond to America's changing demographics.
Of course, that diversity is a reflection of Washington, D.C.'s heterogeneous population. But if the GOP is serious about reaching out to nontraditional constituencies, D.C. could be a good test case.
Before launching into his stump speech, Carson noted that the Republican gathering would no doubt surprise some people. "Most people don't know there is such a thing as the Republican Party in Washington, D.C.," he noted, receiving laughter from the crowd. "But the fact of the matter is, the inner city is exactly the kind of place the Republican Party should be."
This Time, the D.C. Republican Primary Matters | U.S.