Time Magazine Fires Back at Trump After President Claims to Have Turned Down Person of Year Title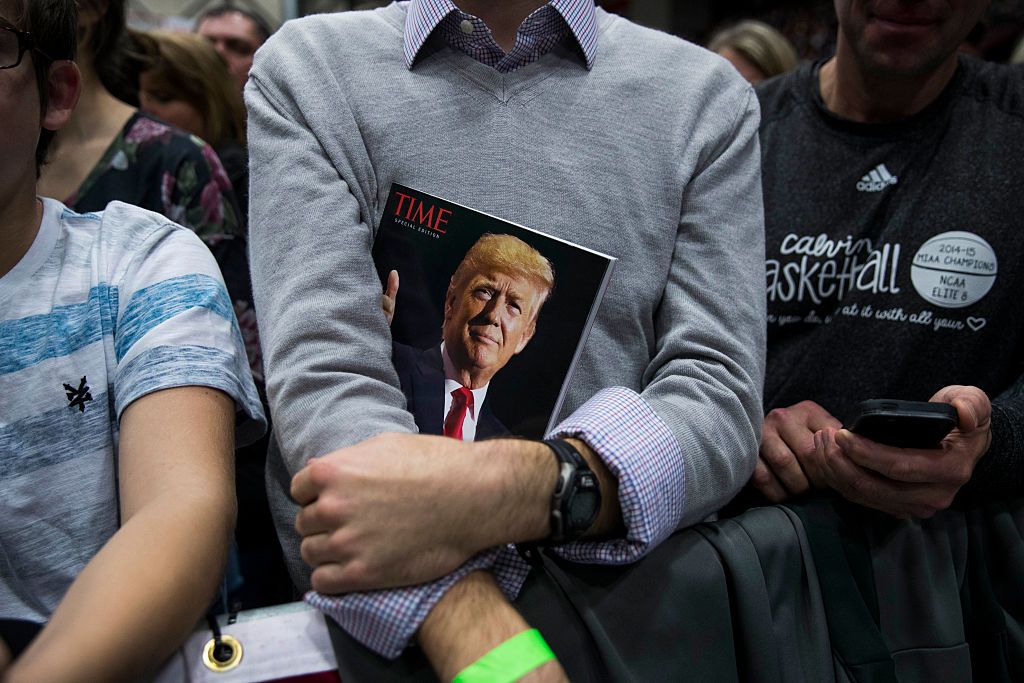 Time magazine Friday fired back at President Donald Trump after he claimed to have rejected a request for a photo shoot and interview for its Person of the Year issue.
On Friday, Trump tweeted that the magazine had contacted him to say he was "probably" going to be named its Person of the Year.
Trump has previously falsely boasted that he holds the record for the most Time magazine cover appearances­—and even had a fake Time cover issue hung in his office in his Mar-a-Lago resort in Florida and several other golf courses.
The Person of the Year title is not an honorific, but instead recognizes the person who "for better or for worse... has done the most to influence the events of the year."
Trump was named Person of the Year in 2016, after defying expectations to win the U.S. presidency. Trump reacted by describing the title as a "great honor."
In a tweet the magazine said the president was "incorrect" in his claims about how the magazine chooses its Person of the Year, and would not comment on its choice until publication of the issue, on Dec. 6.
Former Time editor Richard Stengel wrote in a tweet that the use of the word "probably" meant Trump had missed out on the title, and taunted Trump for the fake cover.
"Hate to tell you but that probably means you're not Person of the Year. They just wanted a photo shoot. But I'm sure you still have that fake Time cover somewhere in storage."