Time for a Gender Parity 'Moonshot' in Tech Boardrooms | Opinion
The Equal Rights Amendment (ERA) is back in the news, timed by its proponents to coincide with Equal Pay Day—which marks the annual moment when working women catch up to what their male colleagues made the previous year. It takes women three months of extra work to make the same income as men.
The ERA is no closer to reality in 2021 than it was in 1972, when it was first ratified. Equal pay is just as elusive and working women fell even further behind during year one of the pandemic.
More immediate action, in the form of a moonshot for gender parity at the top of the corporate ladder, has become the only clear path for women and all underrepresented groups in the workplace.
One year into the pandemic, there's irrefutable evidence that working women, particularly those with double duties as parents and caregivers, are bearing the brunt of the widespread closure of offices, schools and daycare facilities.
Girls in Tech's 2021 study of women in tech workplaces found that 85 percent of female respondents working at organizations where the top executive is male report being burned out, compared to just 15 percent where the top executive is female.
The gender gap has narrowed considerably in the last six decades, but the distance between where we are and where we need to be is measured in miles. Filling the widening gap is an increasing amount of empty rhetoric and fuzzy math. To be fair, most efforts by companies to enhance protections and representation for women, non-gender conforming individuals and people with disabilities are sincere and meaningful. But there's an unmistakable amount of hot air in American corporate social responsibility programs in every industry—most notably in tech.
It's time for an upgrade.
The hard-fought gains of the last few decades are eroding during the pandemic. The only way to recover, and reach true gender parity, is going straight to the top of the corporate ladder. Every company, in tech and beyond, must commit to restructuring their boards to comprise a minimum of 50 percent women.
Half the Board. It's as simple as that. Until women reach that minimum threshold in the boardroom, there will be no end to second-class membership in the workplace for anyone who isn't a white male.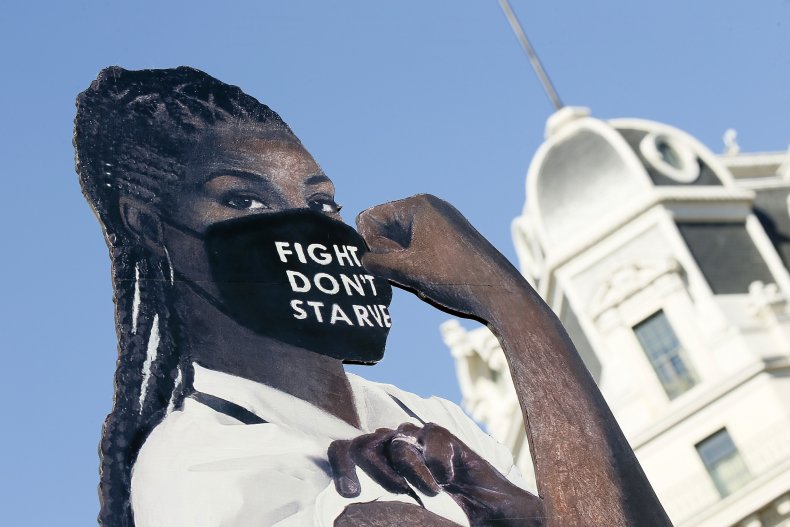 This moonshot can't hang in the wind. There's a deadline: December 31, 2024.
Given the average length of time for a board appointment is eight years, this 50/50 composition is doable in half that time. The demand is significant, requiring a shift by CEOs and current board members, not to mention key shareholders and investors. An entire U.S. presidential election cycle will come and go between now and then. There's more than enough time for gender parity in boardrooms by 2025.
The United Nations boldly called for gender equality by 2030—how can that happen without fixing systemic bias in the boardroom? Half the Board by 2025.
There's no threat right now, explicit or implicit, to companies or leaders that fail to meet the deadline, nor those who fail to make the pledge. But make no mistake, Half the Board won't be optional for long. Companies that engage in half-hearted or disingenuous efforts will be in the minority soon. Companies that can't get their act together by 2025 will face the consequences.
After all, the benefits of diversity extend far beyond equal rights, with studies showing companies with diverse management produce 19 percent more revenue.
Acting now to reach 50/50 is prudent, as an avalanche of legislation is coming.
In 2018, California legislators mandated minimums for women on boards for companies headquartered there. It worked with near perfect compliance to initial requirements. Now Oregon's H.B. 3110 is on its way and goes much further than California. Dozens of states will soon follow. There's no telling how aggressive legislators will get in a state like Nevada, which became home to the nation's first majority-woman legislature in 2019.
Failure to act soon leaves companies open to punitive measures when state governments inevitably step in.
Adriana Gascoigne is author of Tech Boss Lady and founder of Girls in Tech, a global non-profit dedicated to erasing the gender gap.
The views expressed in this article are the writer's own.