The History and Art of High Heels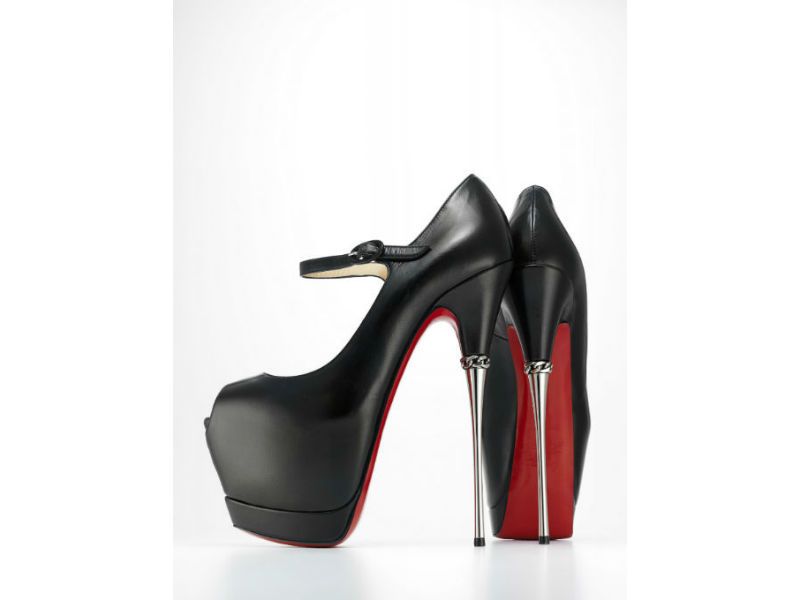 During a recent visit to the Brooklyn Museum I ​thought of my mother's mangled feet. As a young child, I had eyed her every barefoot step at home with horrified curiosity. They were too bony and too swollen. Veiny in the wrong places, with heels cracked like an old leather belt. One of her big toes seemed dead.
Because I was so young, she would bring me along to her podiatrist appointments, where a jittery man in a white coat would stick a giant needle in that​ toe. I remember him telling her that this stuff called cortisone wouldn't fix things, but would make the pain go away for a while. Then one day the shots didn't work anymore, so she wound up having to get surgery on the dead-looking toe. The pain is mostly gone, as long as she avoids fancy shoes.
Like countless women who entered the workforce in the second half of the 20th Century, my mom was made to believe that high heels ​were an essential part of her professional wardrobe – the higher the better, in fact. And it didn't matter that she and so many women wound up working in sales of some sort, especially real estate, spending most of the day on their feet. ​It wouldn't be until decades later, ​when their stilettos had ​been tossed, that these women realized just how badly​ heels had hurt them. While ​high ​ heels are no longer ​de rigueur​, doctors nevertheless newcomers to the world of formal dress of the potential for long-lasting foot damage. These warnings include, of course, the seemingly obvious fact that surgically removing toes for fashion probably isn't a good idea.
I recalled my mother's extensive pain at a preview party for Killer Heels: The Art of the High-Heeled Shoe, the Brooklyn Museum's new exhibit which opens to the public on Wednesday. (After the exhibition ends in New York on Feb. 15, it will travel to Albuquerque, Palm Springs, and Manchester, New Hampshire.) In particular, a short film ​in the exhibit, "Scary Beautiful,​ " prompted my ​memory​. Leanie van der Vyer's 2012 film shows a woman attempting to walk in front-heeled shoes -- the toe is far more elevated than her heel, that is – that were created by the filmmaker and Dutch shoe designer Rene van den Berg. The result is that the woman must bend in order to even amble with stiff, stunted steps. Van der Vyer's explanation on the ​wall text at the Museum: "I looked at what the high heel is traditionally doing and I pushed it over to see where sexy ends and grotesque begins."
As the film played, a young couple walked over and, after watching a few seconds, the man said to his date: "It's kind of like the AT-ATs in Star Wars," referring to the clunky, four-legged "All Terrain Armored Transport" vehicles used by the Empire in the science-fictional universe. She replied that it was creepy-looking.
The show comprehensively traces the history of high-heels as one would expect, and does so by displaying many impressive shoe specimens alongside informative ​text. Salvatore Ferragamo, who invented the wedge and re-popularized the platform shoe in the 20th century, drew extensive inspiration from the footwear favored by Renaissance courtesans, for example. The section titled "Space Walk" points out that space exploration had a significant aesthetic impact on heels, such as a preference for reflective surfaces. At the same time, the seemingly endless displays of ridiculous high heels prevented one from fetishizing what, ultimately, amounts to a pretty shoe. They are as romantic as they are raunchy. ​Which may explain their lasting appeal.