The Time Is Now for Saudi Arabia To Normalize Relations With Israel | Opinion
Here's a news flash for Saudi Arabia: Presumptive President-elect Joe Biden is looking to fundamentally restructure the U.S.-Saudi relationship. The only way for Riyadh to stop what's coming might be to normalize relations with Israel right now.
Biden's nominee for secretary of state, Tony Blinken, reportedly held regular calls with far-left foreign policy activists during the presidential campaign and expressed an openness to cutting off arms sales to Saudi Arabia. In an interview shortly before the election, Blinken announced that a Biden administration would "undertake a strategic review of our bilateral relationship with Saudi Arabia to make sure that it is truly advancing our interests and is consistent with our values." Translation for Riyadh: Buckle up for a rough ride.
Absent a seismic shift—like a normalization agreement with Israel—the Saudis should prepare for the worst. Congress has the votes to send a bill to the president's desk to halt U.S. arms sales to the kingdom. Such a bill passed the Senate just last year, when Republicans held a wider margin than they will in 2021—and before the kingdom angered a number of oil state Republicans by crashing the price of oil and pummeling the U.S. energy industry. This time around, when that same bill reaches the Oval Office, there will be nobody to veto it.
The incoming State Department brass will also likely reopen an investigation into the 2018 killing of journalist Jamal Khashoggi at the Saudi consulate in Istanbul to determine whether U.S. human rights sanctions should be imposed on Saudi Crown Prince Mohammed bin Salman, or "MbS," as he is known. To preserve the bilateral relationship, the Trump administration shielded MbS from direct sanctions retribution in 2019—a decision likely to be reversed in a Biden administration.
Against the backdrop of a complete reset in U.S.-Saudi relations, President-elect Joe Biden is also making it clear that he will press for a full re-entry into the Iran nuclear deal without any preconditions. He could very well turn back the clock four years and flood the Islamic Republic with billions of dollars in sanctions relief, which would enable Tehran to recapitalize both its Revolutionary Guard and its sprawling terror operations throughout the Middle East. Biden could renew American support for the enrichment of uranium on Iranian soil and acquiesce to the expiration of international restrictions on transferring advanced arms to the mullahs.
The Biden administration, with bipartisan support in the U.S. Senate, will likely open a diplomatic assault on Riyadh to end its military involvement in Yemen, where it is fighting the Iranian-backed Houthis. The end of Saudi operations there would effectively cede the Saudi-Yemeni border to Iranian proxies. The pace of Iranian-sponsored, Yemen-based missile and drone attacks against Saudi Arabia could grow—and there may even be an effort to normalize U.S. ties with the Houthis as a political organization, rather than designate them as an Iranian-backed terror proxy.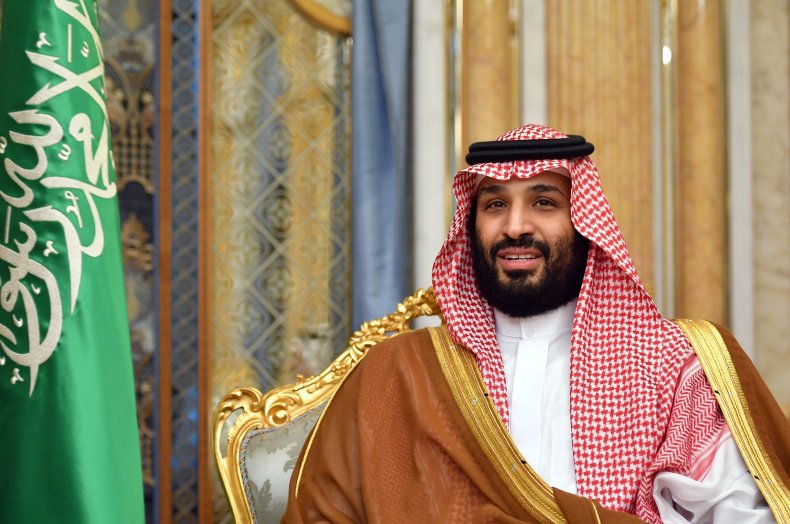 But what if Saudi King Salman gave MbS the green light to take a leap—to do something dramatic that could prompt the incoming Biden administration to reframe its strategic perception of Saudi Arabia? That "something" is normalization with Israel.
It's already happened for the United Arab Emirates (UAE). Last year, Congress was pressing to cut off arms sales to the UAE. In the wake of the Abraham Accords, Congress is now debating the merits of selling Abu Dhabi the F-35 Joint Strike Fighter. A trilateral U.S.-Israel-UAE intergovernmental investment fund has been established, while venture capitalists in Israel and America are racing to find deals in the UAE. Talk about a pendulum swing.
This is not a new phenomenon. Middle East peace is a big deal. It's something the world has waited more than 70 years to see. When an Arab nation takes a risk in the name of peace, Washington responds with support. U.S. support for Egypt and Jordan remains a foundational foreign policy bedrock, owing to those countries' long-standing peace treaties with Israel. The same will be true for the UAE, Bahrain, Sudan and others that follow suit.
There's no reason Saudi Arabia can't have this future, too. It is a future where U.S. arms sales to the kingdom continue and members of Congress view the U.S.-Saudi strategic relationship as an integral underpinning for regional normalization, given Riyadh's leadership role in the Middle East. It is a future with a trilateral Saudi-Israeli-American investment fund that dwarfs the size of its Emirati parallel. It is a future where Israeli and American start-up accelerators descend on Neom —the planned Saudi smart city on the Red Sea—and bring together Israeli technology, American investors and Saudi capital to resurrect MbS's Vision 2030 plan for economic innovation.
Bipartisan concerns about human rights and counter-extremism will never disappear—nor should they. But the U.S.-Saudi strategic and economic relationship would be secured for a generation—much to the chagrin of Iran, Qatar and Turkey.
Secret meetings between MbS and Israeli Prime Minister Netanyahu are intriguing, but they will not be enough to stave off the Biden administration's intended reset in U.S.-Saudi relations. It's time for Saudi Arabia to take control of its future. That starts by normalizing relations with Israel.
Richard Goldberg is a senior advisor at the Foundation for Defense of Democracies. He served on Capitol Hill, on the U.S. National Security Council, as the governor of Illinois's chief of staff and as a Navy Reserve Intelligence Officer.
The views expressed in this article are the writer's own.