Time Warner Cable Reportedly Close to $55 Billion Deal With Charter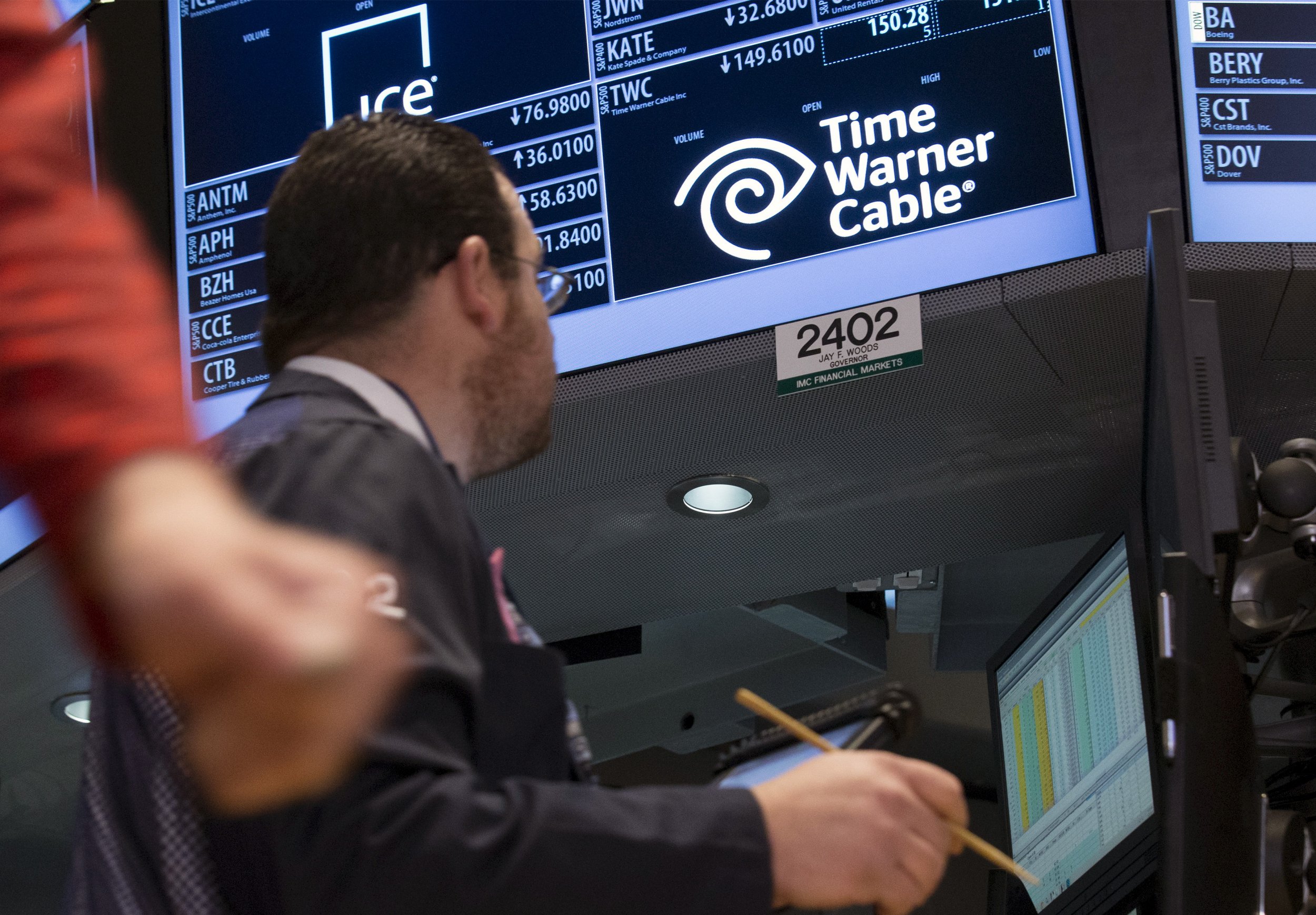 (Reuters) - Time Warner Cable Inc is nearing an agreement to be acquired by smaller peer Charter Communications Inc for about $55 billion, combining the second and third largest U.S. cable operators, people familiar with the matter said on Monday.
A deal would create a major rival to Comcast Corp, the biggest U.S. operator in the U.S. cable and broadband market, and marking a triumph for Charter, which was rejected by Time Warner Cable last year.
It comes as the traditional pay television industry faces stagnating growth and new competition from over-the-web rivals offering individual services, like Netflix, or packages of channels, such as Sony.
Larger companies would be able to achieve greater economies of scale, including in negotiations with programmers.
The cash and stock deal values Time Warner Cable at $195 per share, according to the sources, and comes just one month after Comcast dropped its $45.2 billion merger agreement with Time Warner Cable, clinched in February 2014, over antitrust concerns.
Time Warner Cable shares closed at $171.18 on Friday. That is up substantially from the day before the original Comcast deal was announced last year, when the shares closed at $135.31.
A merger of Charter and Time Warner Cable, with other related deals, would eliminate one of the country's top Internet providers and control more than 20 percent of the broadbandmarket, according to data from Moffett Nathanson.
The Comcast-TWC deal rejected by regulators would have created a provider with roughly 40 percent of the U.S. high-speed Internet market.
Regulatory prospects for the deal are not clear. Federal Communications Commission Chairman Tom Wheeler reached out to the chief executives of the two companies last week to convey that the agency is not opposed to any and all cable deals, The Wall Street Journal reported. Any deal would be considered on its own merits, the paper quoted Wheeler as saying.
The combined companies could have as many as 23 million total customers, just behind Comcast's 27.2 million customers.
One of the chief areas of concern for regulators in a merging industry is competition in Internet broadband.
The deal is expected to be announced on Tuesday. Charter will also acquire Bright House Networks, the sixth-largest U.S. cable operator, for $10.4 billion, the people added. Charter and Bright House had extended their merger talks after Comcast's deal with Time WarnerCable fell through. Charter's previous agreement with Bright House was contingent onComcast's completion of the buyout of Time Warner Cable.
Media mogul John Malone, whose Liberty Broadband Corp is Charter's largest shareholder, has advocated strongly for the deal, and Liberty is supporting the deal by acquiring $5 billion in new Charter stock, one of the people said.
Charter Chief Executive Tom Rutledge is expected to be CEO of the combined entity.
Charter was competing for Time Warner Cable against French telecommunications group Altice SA, which last week agreed to buy U.S. regional cable company Suddenlink Communications for $9.1 billion from private equity investors, making its first move across the Atlantic.
The sources asked not to be identified ahead of any official announcement. Time WarnerCable declined to comment, while Charter, Bright House and Altice did not immediately respond to requests for comment.
Time Warner Cable shareholders will have an option on the amount of the $195 per share acquisition price to be paid in cash: able to take either $100 or $115 in cash, and the balance in Charter stock, one of the people said.
Charter asked for deal negotiations with Time Warner Cable to be speeded up after Altice expressed interest, one of the people said. Altice did not have enough time to address all ofTime Warner Cable's concerns over a merger between the two of them, that person added.
Bloomberg first reported on the deal and also reported there would be a $2 billion breakup fee.
Comcast did not have to pay a breakup fee when it ended its agreement to acquire Time Warner Cable last month.
Matthew Harrigan, an analyst with Wunderlich Securities, said he believes a Charter-Time Warner tie-up would have "a very high likelihood of passing muster with regulators" because the size of the combined company would not create the same anti-trust concerns regulators had about Comcast buying its smaller rival.
The questions, said Harrigan, were whether other bidders would emerge and how Charter shareholders will react to the offer price on Monday.
"You never know with these deals," he said. "This could morph into something different by tomorrow morning.