Timeline: How Truck Terror Suspect Sayfullo Saipo Attacked New York City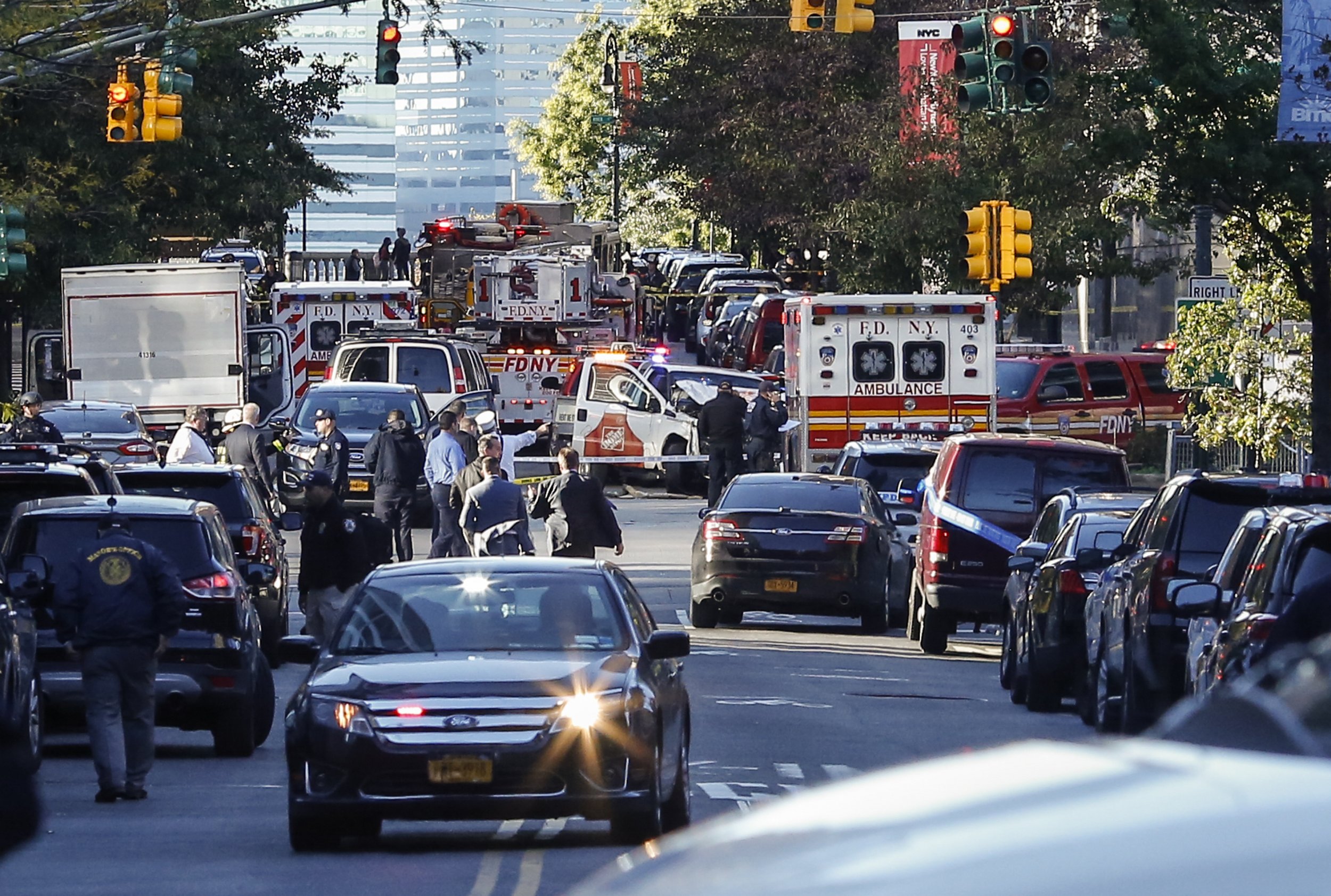 Sayfullo Saipov didn't waste any time between casually renting a flatbed pickup truck from The Home Depot on Tuesday and committing the worst terror attack in New York City since 9/11, authorities said Wednesday, as they released a timeline of the suspect's movements.
Authorities mapped out the 29-year-old's movements from the rental of the truck in New Jersey until Saipov was shot and captured after he rammed bicyclists along a popular bike path that overlooks the Hudson River in Lower Manhattan, killing eight and injuring close to a dozen, cops said.
Here's the timeline of the Uzbeki native's moments (all allegations and times are from police officials):
2:06 p.m.: Saipov rents a vehicle from The Home Depot in Passaic, New Jersey, about 16 miles west of New York City.
2:43 p.m.: License-plate readers on the George Washington Bridge capture Saipov exiting the bridge and entering the city.
3:04 p.m.: A Port Authority camera on top of an air vent on the Holland Tunnel shows the vehicle entering the bike path and "traveling at a high rate of speed" south on West Street at Houston Street, said John Miller, the New York Police Department's deputy commissioner of intelligence and counterterrorism.
Exact time uncertain: Saipov crashes into a school bus, leaving more injured, Miller said.
3:08 p.m.: 911 calls start to pour in about people hit by the truck, the crash and "a man with a gun in the street," Miller said.
Police ended up getting than a dozen calls about the incident.
Time unclear: NYPD officer Ryan Nash and his partner were responding to a separate call at a nearby school when people alerted them to the incident. The officers left the school, were joined by a third cop and saw the crash. The suspect was near the truck, yelling and waving a gun in the middle of the street.
The officers saw that multiple people were injured and Saipov armed with two weapons. Nash opened fire and hit Saipov in the stomach.
The department's bomb squad was called in to check out the truck. "Multiple" knives were found inside and around the vehicle, Miller said. Saipov had two fake firearms, a pellet gun and a paintball gun.
Miller said authorities will use cameras on everything from banks to license-plate readers on highways across the northeast to track Saipov's movements before the attack.
He said police have already interviewed multiple family members, friends and associates and searched several properties—and that will continue until authorities track down anyone who could have known about Saipov's plans.