Timeline of Recent Terror Attacks in Western Europe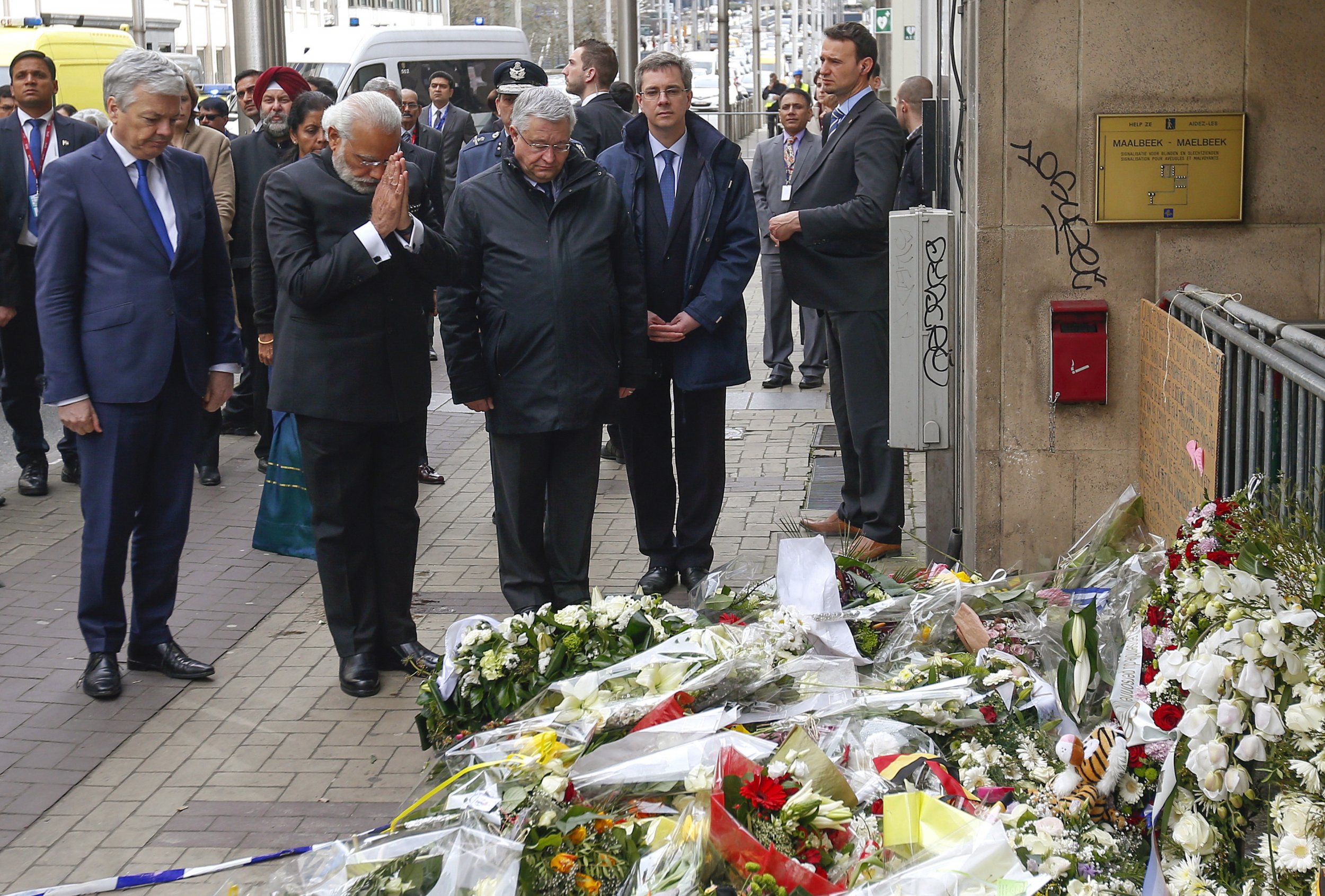 The attack in Sweden Friday, in which a man identified as an Uzbek plowed a beer delivery truck into a crowd and killed four people, is just the latest terror incident to hit Western Europe in the last two years.
Following are some of the deadly attacks to occur in England, France and Germany:
April 7, 2017
A truck drives into a crowd on a shopping street and crashes into a department store in central Stockholm, killing four people and wounding 15 in what police call a terror attack.
March 22, 2017
An attacker stabs a policeman close to the British parliament in London after a car ploughs into pedestrians on nearby Westminster Bridge. Six people die, including the assailant and the policeman he stabbed, and at least 20 injured in what police call a "marauding terrorist attack".
March 18, 2017
A man attempts to snatch a gun from a female soldier on patrol at Orly airport south of Paris; man, who interior ministry spokesman says had earlier fired a potshot at police during an identity check before fleeing, is shot dead in the Orly incident by other members of soldier patrol unit.
Feb. 3, 2017
A machete-wielding man, shouting "Allahu Akbar" (God is greatest), attacks soldiers in a shopping mall on the edge of the Louvre museum in Paris; he is shot and seriously wounded by soldiers. Security sources in Cairo identified the man as Abdullah Reda al-Hamamy, born in Dakahlia, a province northeast of Cairo.
Dec. 19, 2016
A truck ploughs into a crowded Christmas market in central Berlin, killing 12 people and injuring 48. German Chancellor Angela Merkel says authorities are assuming it was a terrorist attack.
July 26, 2016
Two attackers kill a priest with a blade and seriously wound another hostage in a church in northern France before being shot dead by French police. French President Francois Hollande says the two hostage-takers had pledged allegiance to the Islamic State militant group (ISIS).
July 24, 2016
A 21-year-old Syrian refugee is arrested after killing a pregnant woman and wounding two people with a machete in the southwestern German city of Reutlingen, near Stuttgart. "Given the current evidence, there is no indication that this was a terrorist attack," police say.
A Syrian man wounds 15 people when he blows himself up outside a music festival in Ansbach in southern Germany. ISIS claims responsibility for the attack. The 27-year-old arrived in Germany two years ago and claimed asylum. He had been in trouble with the police repeatedly for drug-taking and other offenses and had faced deportation to Bulgaria.
July 22, 2016
An 18-year-old German-Iranian gunman apparently acting alone kills at least nine people in Munich. The teenager had no Islamist ties but was obsessed with mass killings. The attack was carried out on the fifth anniversary of twin attacks by Norwegian mass murderer Anders Breivik that killed 77 people.
July 18, 2016
A 17-year-old Afghan refugee wielding an axe and a knife attacks passengers on a train in southern Germany, severely wounding four, before being shot dead by police. ISIS claimed responsibility for the attack.
July 14, 2016
A gunman drives a heavy truck into a crowd celebrating Bastille Day in the French city of Nice, killing 86 people and injuring scores more in an attack claimed by ISIS. The attacker is identified as a Tunisian-born Frenchman.
June 14, 2016
A Frenchman of Moroccan origin stabs a police commander to death outside his home in a Paris suburb and kills his partner, who also worked for the police. The attacker told police negotiators during a siege that he was answering an appeal by ISIS.
March 22, 2016
Three ISIS suicide bombers, all Belgian nationals, blow themselves up at Brussels airport and in a metro train in the Belgian capital, killing 32 people. Police find links with the November attacks in Paris.
Nov. 13, 2015
Paris is rocked by multiple, near simultaneous gun-and-bomb attacks on entertainment sites around the city, in which 130 people die and 368 are wounded. ISIS claims responsibility. Two of the 10 known perpetrators were Belgian citizens and three others were French.
Jan. 7-9, 2015
Two Islamist militants break into an editorial meeting of satirical weekly Charlie Hebdo on Jan. 7 and rake it with bullets, killing 17. Another militant kills a policewoman the next day and takes hostages at a supermarket on Jan. 9, killing four before police shoot him dead. The attacks prompt a worldwide solidarity movement with the slogan "Je Suis Charlie."
May 24, 2014
Four people are killed in a shooting at the Jewish Museum in central Brussels. The attacker was French national Mehdi Nemmouche, 29, who was subsequently arrested in Marseille, France. Extradited, he is awaiting trial in Belgium.