A Timeline of Terrorism in Russia under President Vladimir Putin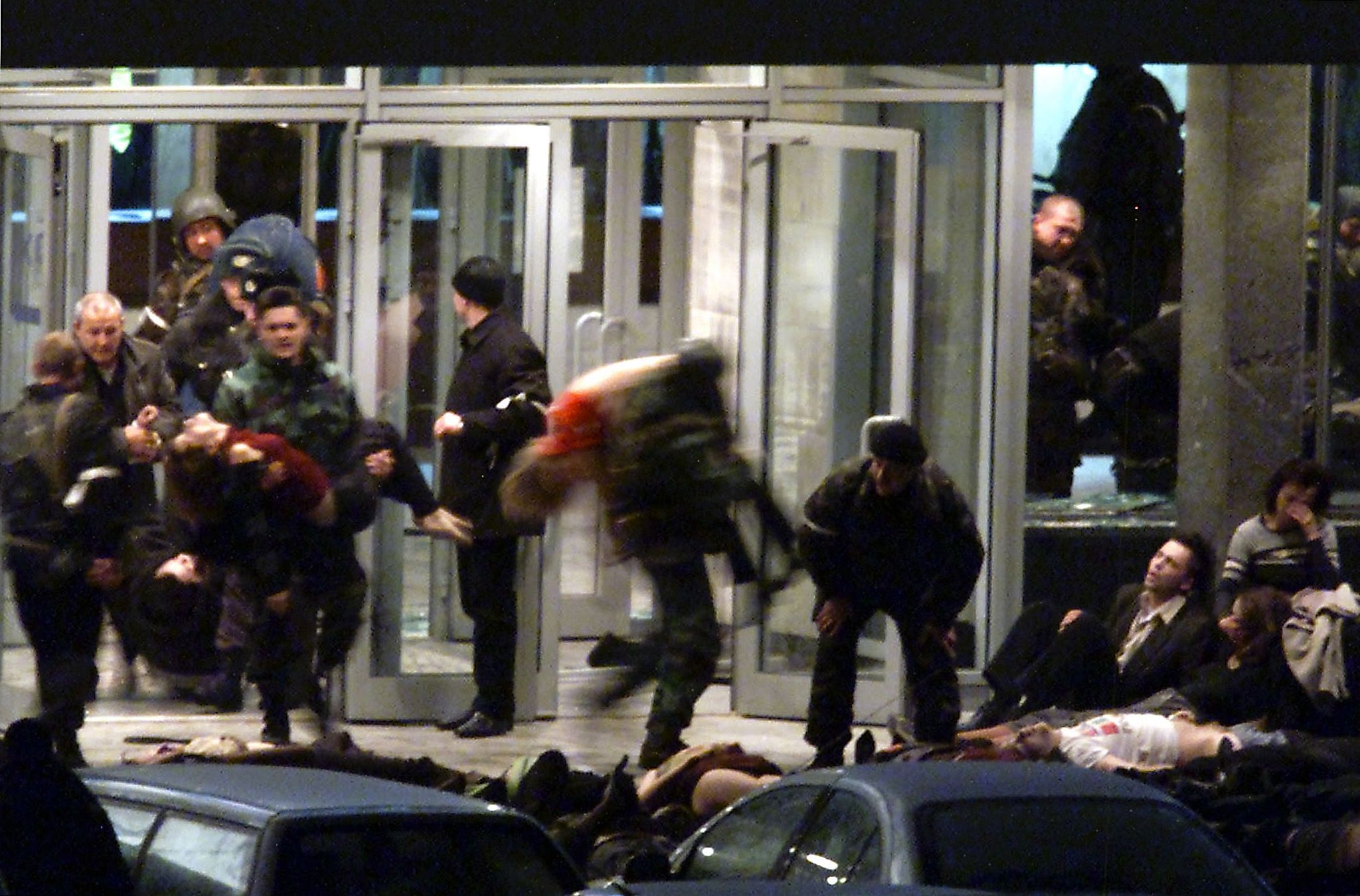 Two explosions killed at least 10 people and injured dozens more Monday in a busy metro station in St. Petersburg, Russia.
The blasts ripped through two carriages and killed 10 people with at least 50 more injured, according to a spokesperson for the governor of St. Petersburg, Russia's second-largest city, quoted in local media station Rossiya-24. While the cause of the blasts has not yet been confirmed, Russia's metro stations have endured bomb attacks by militant groups in the past, especially by separatists from Russia's restive, southern region of Chechnya and militants loyal to the Islamic State group, also known as ISIS, which Russia has joined forces with the Syrian government to fight in Syria.
Many of the acts of terror conducted under Russian President Vladimir Putin, who has led the country as president or prime minister since 2000, were apparently intended to further separatist or Islamist militant agendas and Putin has often responded to such incidents by expanding the powers of the presidency and the capabilities of intelligence services.
October 2002: Dozens of Chechen militants seized a theater in Moscow, taking 700 people hostage. Russian security forces attempted to enter the theater and pumped a strong narcotic gas into the building to sedate the attackers. Most of the casualties were incurred in the raid, which happened on the third day of the crisis. Ultimately, 41 Chechen militants and 129 hostages were killed, most of them succumbing to the gas.
August 2003: Chechen militants killed 50 in a suicide bombing using a truck rigged with explosives and driven into a military hospital in the southern state of Northern Ossetia, located on the border of Chechnya.
December 2003: An explosion killed 46 people and injured an additional 146 near Yessentuki station in Russia's southern state of Stavropol Krai.
February 2004: At least 39 people were killed and 100 people were injured in a suicide bombing on a Moscow metro train.
June 2004: Chechen militants stormed the interior ministry building of the city of Ingushetia, resulting in the deaths of at least 92 people, including acting regional Interior Minister Abukar Kostoyev.
August 2004: Two Chechen suicide bombers detonated themselves nearly simultaneously on two separate Russian passenger flights, causing 90 deaths.
September 2004: Chechen rebels assaulted a children's school in the southern Russian city of Beslan, taking over 1,000 hostages. Those killed throughout the seizure and subsequent attack by Russian forces and local armed vigilante groups number more than 331, half of them children.
August 2009: A suicide bomber killed 20 people and injured 138 more after driving his truck, packed with his explosives, into a police station in Nazran, the largest city in the southern state of Ingushetia.
March 2010: Two suicide bombers killed 40 people after blowing themselves up in subway stations in Dagestan.
December 2013: Two consecutive suicide bombing attacks killed at least 3o after detonating in the city of Volgograd, weeks before the nation was scheduled to host the 2014 Winter Olympics.
October 2015: In an attack later claimed by ISIS, a Russian Airbus A321 exploded in mid-flight after departing from Egypt, killing 224 people.
December 2016: A Russian flight traveling to Syria crashed into the Black Sea near Sochi, killing all 92 on board. A number of passengers were members of the Red Army choir scheduled to perform a New Year's concert in Syria. While no signs of an explosive had were found by authorities, a terror motive has not been ruled out by authorities and the investigation has been ongoing.