Is Public Transportation Safe? NYC Explosion Near Times Square Reveals Dangers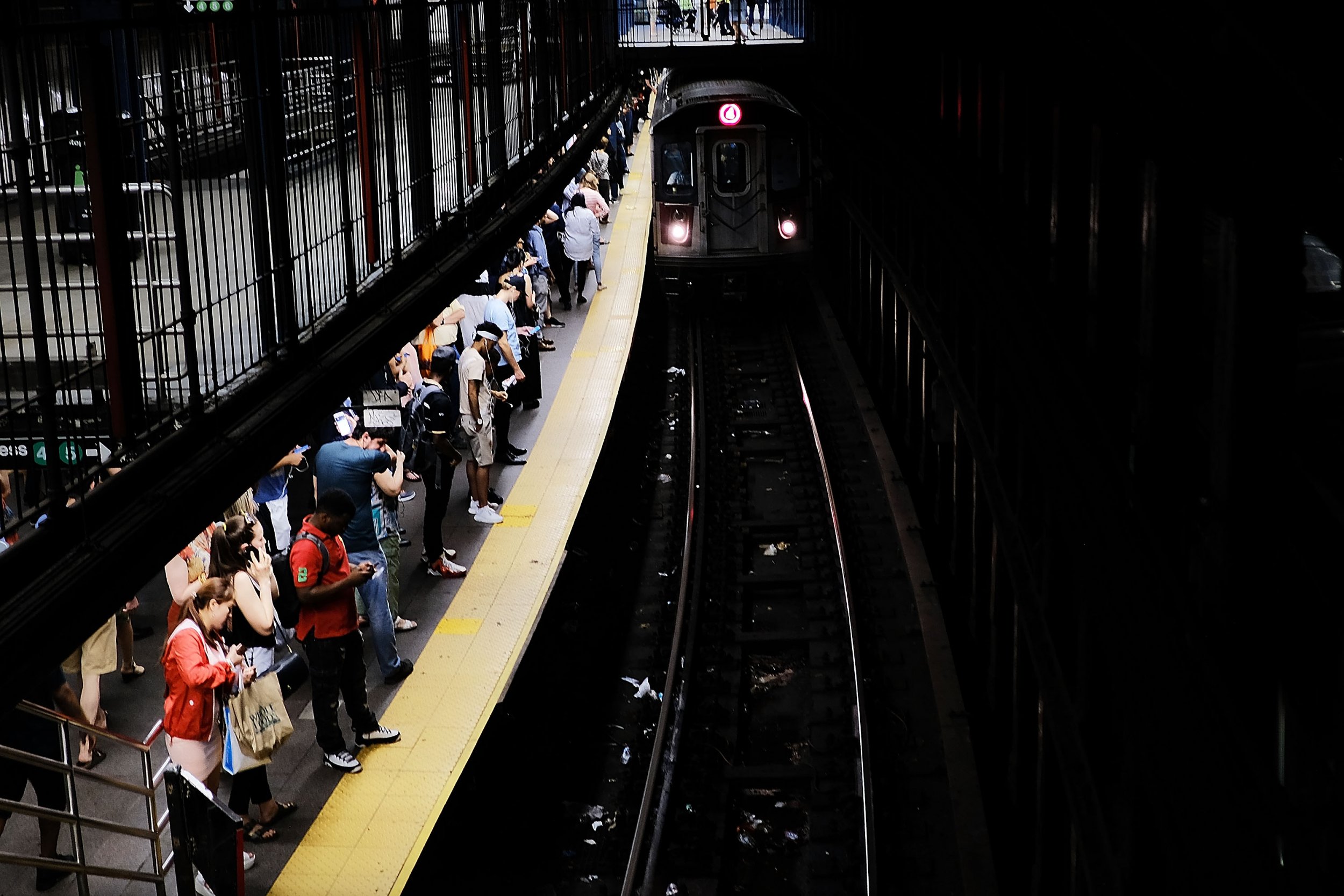 Public transportation systems like the New York City subway—which was the site of an attempted terror attack on Monday morning—are easy targets for mayhem-seeking criminals, but experts say subway riders face more threats from "lone loons" than lone-wolf attackers from foreign countries.
New York's underground rail system is an especially soft target because the sheer size of the population that can potentially be affected. In New York City, the Metropolitan Transportation Authority has an average weekday subway ridership of over 5.6 million people. Its annual total exceeds 1.7 billion.
That also makes the subway especially hard to protect. It's simply too difficult to try to screen all the straphangers entering an 800-mile system with thousands of entry points at hundreds of stations.
"We can never have the same level of security on trains as we do on planes," Rep. Peter King, a New York Republican, told USA Today last year. "Just by its nature, you couldn't possibly do it. You couldn't ask for IDs, you couldn't have magnetometers for the millions of people."
Even still, train attacks in the United States are relatively rare. Between 1970 and 2016, there were only about a dozen train and bus attacks stateside, compared to more than 1,200 in South Asian nations like India and Pakistan, according to a recent report by the Mineta Transportation Institute at San Jose State University. Just three of those 12 incidents were deadly. The worst took place over two decades ago, when a deranged passenger named Colin Ferguson opened fire on a Long Island Rail Road train, killing six and injuring 19 others in 1993.
"The picture of limited fatalities and who has caused them is worth noting—they are hardly the work of conspiracies from overseas," the report's authors wrote. "'Lone loons' rather than 'lone wolves' continue to be the threat in North America, as they have been, for example, in East Asia."
That doesn't mean there's no buzz. Earlier this year, authorities arrested three men who they say were planning to attack Times Square and the train system in 2016 with bombs and guns. Aiming to "create the next 9/11," the trio thought it was communicating online with an affiliate of the Islamic State group, but really it was talking to an undercover FBI agent, according to the Washington Post.
In August, the Al-Qaeda magazine Inspire urged followers to manufacture railway disasters. But it mostly focused on derailments, and after publication experts insisted the goal was chaos and economic consequences, not necessarily mass casualties.
Nevertheless, cities like New York have stepped up security in recent years. As the Council for Foreign Relations pointed out, passengers are now warned that their bags may be randomly searched. Commuters are familiar with the "see something, say something" refrain, and after terrorist incidents abroad, law enforcement often increase their presence at subway stations.