Times Square to Plymouth Rock: The Internet's Worst Tourist Stops
Many famous tourist attractions came under fire after one post in a popular internet forum caught the attention of thousands.
In a viral Reddit thread posted on r/AskReddit, Redditor u/tade757 (otherwise referred to as the original poster, or OP) asked the forum's 35.8 million members one question: "What famous place is not worth visiting?"
Posted on Monday, the viral thread has received more than 24,000 votes and nearly 20,000 comments.
Responding to the original poster with a myriad of international answers, including Stonehenge, The Leaning Tower of Pisa and the Mona Lisa, many of the thread's top responses centered around some of the most famous sites within the United States.
While Redditors made sure to spread their disdain around the country's 50 states, specific sites, like New York City's Times Square and Los Angeles' Hollywood Walk of Fame drew the ire of many.
Complaining of dirty sidewalks and the underwhelming nature of names and stars embedded into concrete, Redditor u/CaninseBassus took aim at the 1.3 mile, 2,700 star-long monument dedicated to Hollywood's largest personalities.
"Hollywood Walk of Fame," u/CaninseBassus wrote in a comment which has received more than 8,500 votes.
"It's a sidewalk and outside of maybe big events where they may clean the ones around where photos might be taken, it otherwise is just covered in dirt from people's shoes and some are barely legible because they haven't been cleaned in ages," they continued.
For Times Square, Redditors contextualized their distaste for the plaza, citing an oversaturation of electronic advertisements and one specific holiday as reason to leave it off any travel bucket list.
"I work close to Times Square in Manhattan," Redditor u/MariachiBandMonday wrote. "If you have an ad blocker on your computer, you will hate Times Square."
"Times Square on New Year's Eve," Redditor u/roman_fyseek chimed in. "Just forget it. It has *never* been worth it."
Last year, Newsweek compiled a list of the 25 most-visited tourist spots in the United States.
Of those 25 locations, five are in New York City. And of the top 10 most-visited tourist spots, three are located within the Big Apple.
But while The Statue of Liberty, South Street Seaport, Grand Central Station and Central Park all attract millions of visitors every year, no location is as magnetic as Times Square.
With 50 million annual visitors, Times Square is the most-visited tourist location in the United States.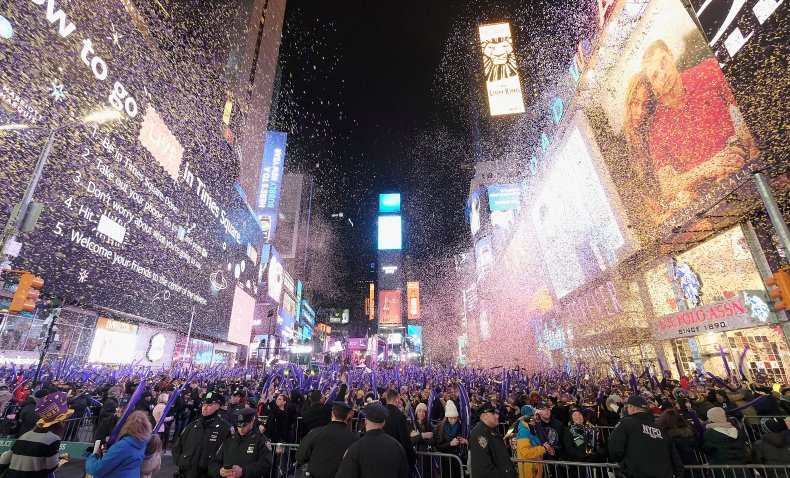 However, the iconic, six-block pedestrian plaza between New York City's 41st and 47th Streets also falls at No. 20 on Best Life's list of "30 Worst Tourist Traps in America" and fell to No. 69 on Stasher's ranking of the 99 best tourist attractions in the world.
The Hollywood Walk of Fame, which also appears on Best Life's list of worst tourist traps, appears dead last on Stasher's rankings, currently sitting at No. 99 with an average rating of 3.73 on a 10-star scale.
Despite a handful of poor rankings and negative Reddit comments, millions of excited tourists continue to flock to both locations and will likely continue to for generations to come. And like many other tourist attractions within the United States, both locations will continue to serve as the subject of disparaging remarks on the internet.
Throughout the comment section of the original poster's viral thread, Redditors offered their opinions about other American tourist attractions, pointing out the many flaws of locations ranging from Mount Rushmore to Niagara Falls to Plymouth Rock.
"You can see Mt Rushmore perfectly fine from the road," Redditor r/introvert-i-1957 assured. "No need to pay to see it."
"Niagara [Falls] is a really cool site but its not worth a trip if youre staying on the American side," Redditor u/MuluLizidrummer added. "The Canadian side is way better."
"Plymouth Rock in Plymouth, MA," Redditor u/Urban_Disaster chimed in. "It's literally just a small rock."