Walmart Removes Fake Banksy 'Destroy Capitalism' Print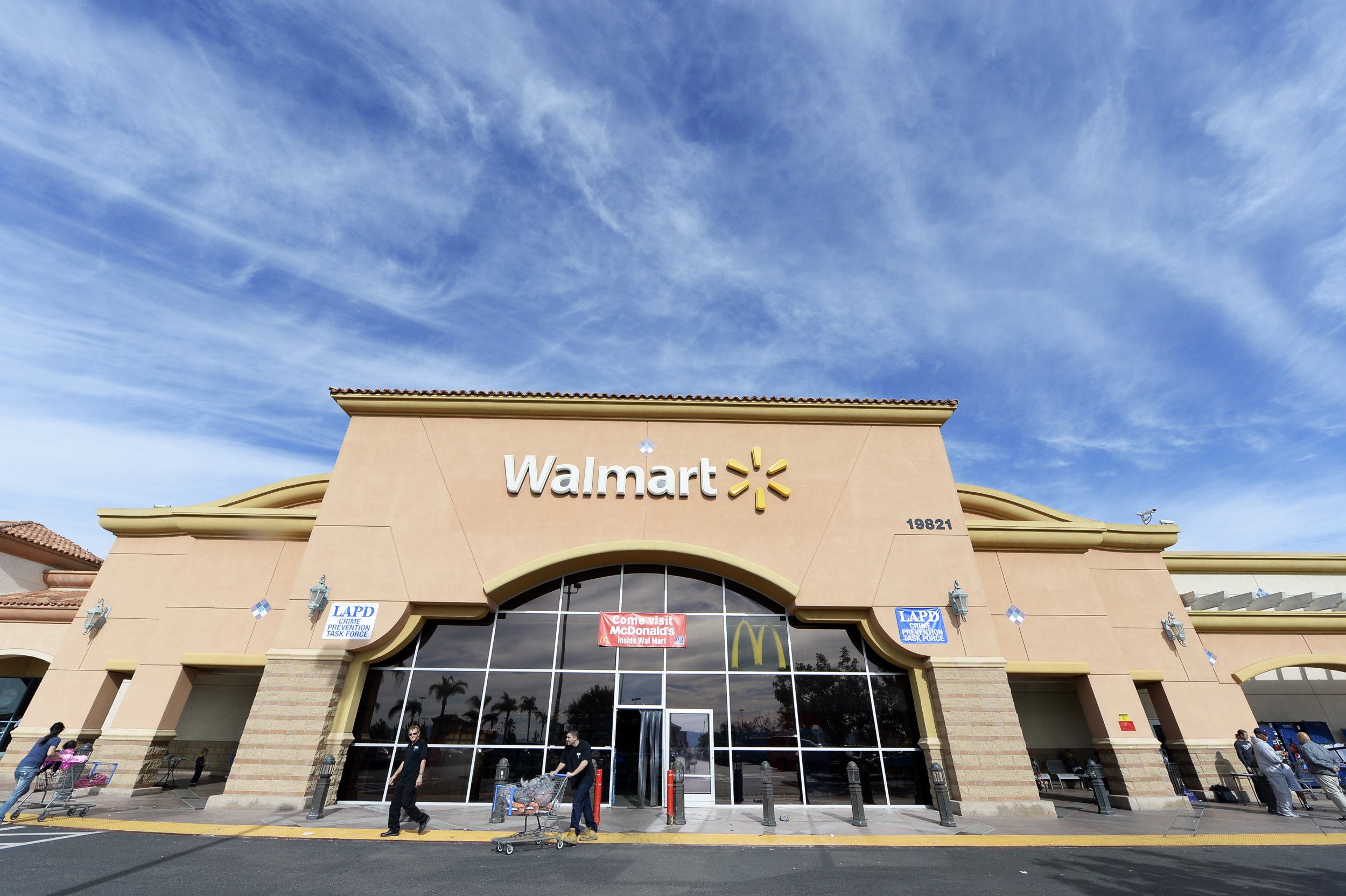 Much to the internet's delight, Walmart -- the world's largest retailer -- featured a fake Banksy canvas print entitled "Destroy Capitalism." That is until very recently.
Walmart Spokesperson Bao Nguyen told Newsweek the company, which is often criticized for underpaying and mistreating its employees, disabled the item listing Tuesday after receiving multiple complaints. (The Walmart euphemism for this is "Out of stock.")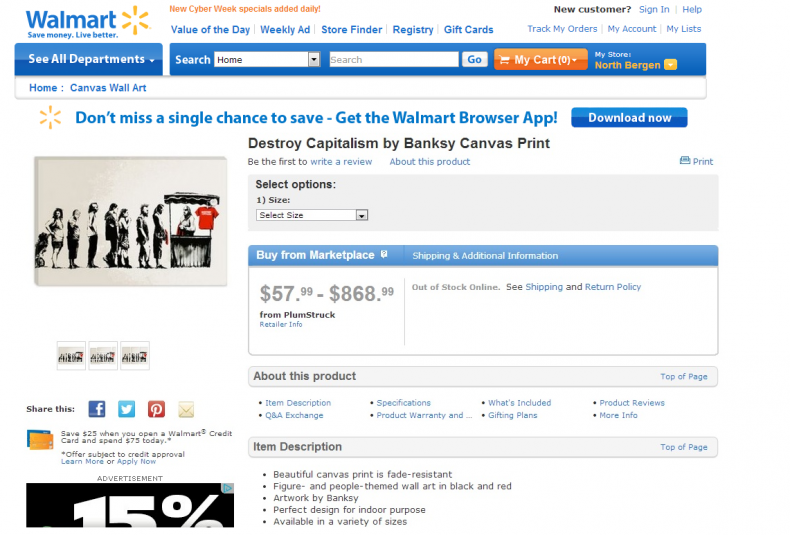 Since the item is sold through a marketplace partner, Plumstruck, alongside pages of other fake prints, Nguyen said Walmart plans to investigate the lifestyle product line's entire range of artwork to "ensure the descriptions are accurate."
Given that Walmart.com has more than doubled the number of items they offer online this holiday season from 2 million to 5 million products, who knows what else they are peddling without knowing it. Anarchist coffee mugs?
More likely, untold numbers of mislabeled work. Nguyen said that most of the complaints were related not to the obvious hypocrisy of Walmart advertising its own demise but but rather to copyright concerns -- the main copyright complaint was from artist Eddie Colla, whose artwork was mistakenly labeled as Banksy's on the site. After he released a response online, Walmart removed his work along with the "Destroy Capitalism" print.
Jo Brooks, Banksy's publicist told LAist, "The Banksy canvases ... are counterfeit reproductions and we are currently dealing with Walmart about them."
This story has been corrected to reflect that the name of the print pulled on Walmart.com is "Destroy Capitalism."