Does Timothée Chalamet—AKA 'ModdedController360'—Really Know His Stuff About Gaming?
It has come to the internet's attention that Timothée Chalamet had a brief stint as a gaming YouTuber during his adolescence, leaving many to wonder if he truly knows his stuff when it comes to the pastime.
For context, an inactive YouTube channel (devoted exclusively to modding Xbox 360 controllers) was recently uncovered and it did not take long for fans to deduce that it must have belonged to Chalamet.
With the prosaic name of "ModdedController360," the account has uploaded three, incredibly short videos—only one of which lasts for more than a minute. As such, there's not much to go by when it comes to evaluating Chalamet's gaming credentials here.
Not only that, but it's initially quite hard to tell if it even is him appearing in the clips. All of the shots are framed from the shoulders down, meaning that you cannot really see the actor's face, and his voice is notably different (given that he would have been 15 at the time of recording).
Timothée Chalamet Confirmed As 'ModdedController360'
Shortly after the theory started to gain traction online, Vice published a forensic-level investigation into the subject. Among other things, they compared the timbre of the mystery YouTuber's voice with that of a young Chalamet in an episode of Law and Order.
They also combed through the actor's verified Instagram account to match up his teenage bedroom with the one seen in ModdedController360's videos, and they even scrutinized the scars on his left hand (yup).
Overall, the article made a compelling case that ModdedController360 and the 25-year old Dune star are in fact the same person. Chalamet himself then cleared up any lingering ambiguity, when he spoke about his old hobby in an interview with Fortnite streamer Nate Hill.
In the video, Chalamet reveals: "I had a YouTube channel people found. It's YouTube.com/ModdedController360. I used to paint mod controllers. I did three [and] I would charge people $10 [...] I made 30 bucks. And then my parents were like 'there's spray paint all over the house you cannot do this anymore."
Is Timothée Chalamet Really a Gamer?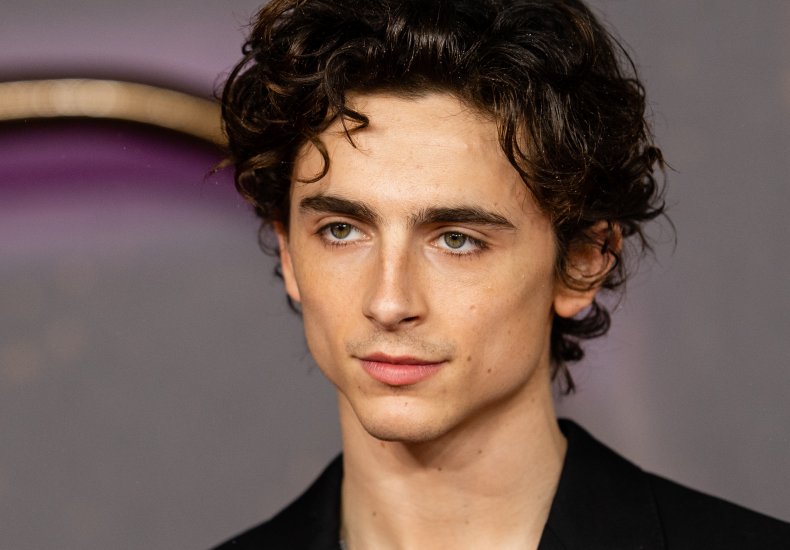 Now that it has been verified that ModdedController360 is indeed Chalamet, you might be wondering if he is truly a die-hard gamer.
As already discussed, it is hard to glean much from the brief snippets that he posted on YouTube. If you watch through them all sequentially—which will take you 3 whole minutes—he doesn't mention specific titles all that often and instead focuses on showing off the paint jobs he has done for controllers. Plus, you do not really need to be an avid gamer to pursue a hobby in controller modding, as it's more like a design or crafts project (which you can now pay Xbox to do on your behalf).
That being said, at the end of the second video, titled "NEW! Blue/Silver paint modded Xbox 360 controller," young Chalamet does give a shout out to Call of Duty: Modern Warfare 2, which he identifies as the "best video game right now." We do know that he has continued to be a loyal supporter of Activision's first-person shooter franchise, as he tweeted about winning a match of Call of Duty: Warzone back in 2020.
In the aforementioned interview with Nate Hill, Chalamet also references his enduring passion for Call of Duty. He said: "I got hooked on Luigi's Mansion and Super Smash Bros. [on the] GameCube when I was seven [...] Then into Call of Duty: Modern Warfare 1, Modern Warfare 2. Had the mods, had the 10 prestige modded."
That last point is so specific that it indicates Chalamet really does know what he is talking about here. Of course, these were huge blockbusters when he was a teenager, but once he started to land roles in major movies, he presumably had less opportunities for quick gaming sessions. After all, it is a very time-consuming pastime and he is a very busy man.
For instance, he confesses that he never managed to get into Fortnite, clarifying that "the building was difficult." The irony of this is that Chalamet is actually featured in the game now as a playable character, alongside his Dune co-star Zendaya.
He does occasionally still play the odd game though. Speaking to Nate Hill, he also mentions that he had a few impromptu matches with Oscar Isaac on the set of Dune, as the Star Wars actor reportedly had a PS4 in his trailer.
So there you have it: Timmy really is a gamer.