Timothy Smith, Bryan, Texas Shooting Victim, Was Targeted by Larry Bollin: Police
Timothy Smith, a 40-year-old man, was killed during a shooting at a manufacturing facility in Texas on Thursday, police said.
Larry Bollin, the suspected shooter, allegedly opened fire at Kent Moore Cabinets in Bryan, Texas, where he reportedly worked. The shooting, which comes on the heels of several others across the country, claimed the life of one person and injured five others, two of whom are in the hospital in critical condition.
Bollin, 27, was charged with murder, according to police, and officials haven't identified a motive for the shooting.
"I feel like he came with the intention of harming somebody from the very jump," Marc Baron, an employee at the facility, told the Associated Press. "Everybody told me this guy is very calm and everything. Out of the blue, he decided to do this."
A witness working in the building said Bollin "emptied a magazine in Timothy's direction," according to a probable cause statement.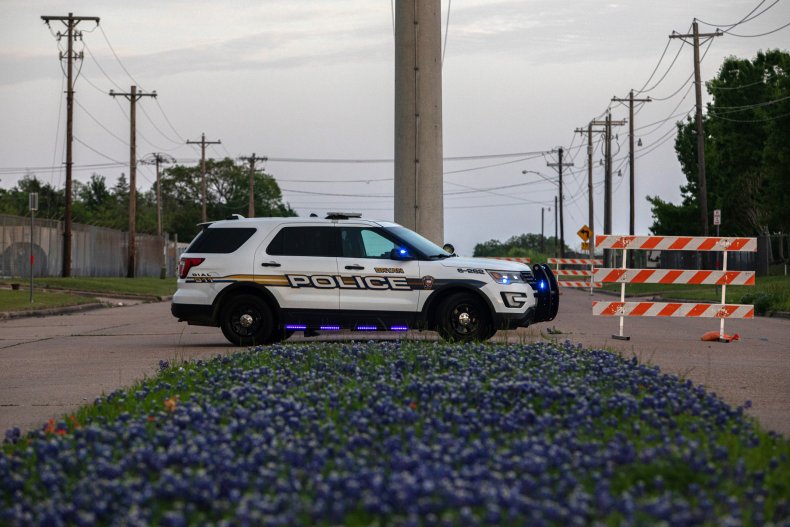 Officers responded to the scene around 2:30 p.m. on Thursday, where they found multiple victims. Two are in critical condition and two are in serious condition, according to police, who said they won't be releasing the victim's information yet. By the time law enforcement arrived, Bollin had fled the scene; during the manhunt, he shot and wounded a state trooper, who is in the hospital in serious but stable condition.
Bollin was apprehended hours later and is being held in the Brazos County Detention Center on a $1 million bond.
"I've been working with the Texas Department of Public Safety & Texas Rangers as they assist local law enforcement on a swift response to this criminal act. Their efforts led to the arrest of the shooting suspect," Governor Greg Abbott said in a statement. "Cecilia & I are praying for the victims & their families & for the injured officer."
Hours before the shooting, President Joe Biden announced several executive orders on gun control. They're aimed at curtailing ghost guns and making it easier for people to flag family members who shouldn't be allowed to purchase guns.
"Gun violence in this country is an epidemic and it is an international embarrassment," Biden said on Thursday. "No amendment to the Constitution is absolute. From the very beginning that the Second Amendment existed, certain people weren't allowed to have weapons."
Biden's actions are likely to face legal scrutiny, and he urged Congress to take action beyond what he could do as president.