Tina Brown on Sidney Harman's Spirit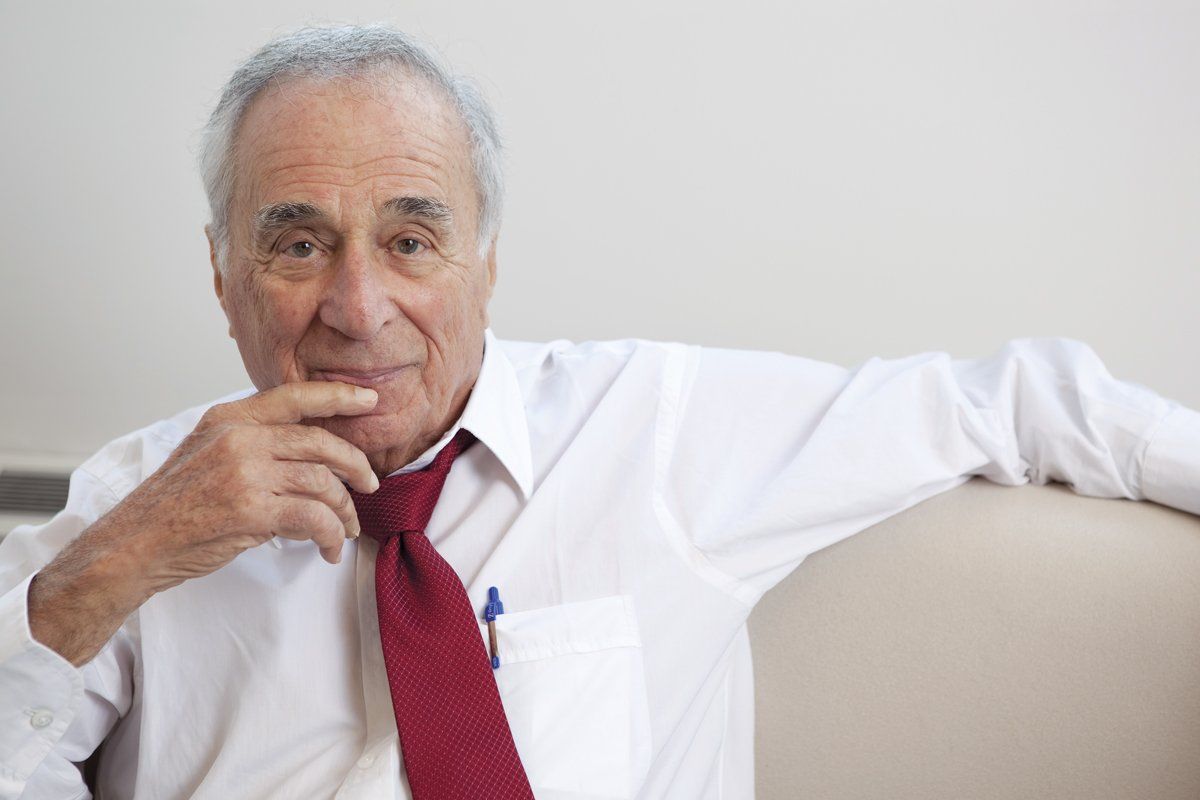 It began on a summer's day in 2010 with a misunderstanding. We were to meet in a restaurant in Southampton, N.Y., but some gremlin got into my calendar, and thinking our lunch wasn't till the next day, I stood him up. "I am sitting in Barrister's and you are not," said the playful voice on the phone. "Perhaps you could help me solve this mystery." I jumped into the car and drove to his daughter's house in East Hampton. He'd returned there in remarkably good temper and was waiting in the garden.
I'd met Sidney Harman just once before, in June 2010. All I could think about on that occasion was how absurd it was for this jaunty, vigorous man of, oh, 65 or so to go around claiming to be 91. Now, while his wife (then-Congresswoman Jane Harman—"my bride," he always called her, adoringly) whipped up a quick meal of quiche and salad, he radiated genial curiosity.
Our conversation for the next two hours ranged over the tribulations of education reform, Roger Federer, the sourness of the mood in Congress, and Sidney's own passion for golf—he was thinking about writing a book titled Golf for Geezers. Eventually, as we headed for midafternoon, we got around to the subject of newsmagazines—specifically, this one, which he had just acquired from the Washington Post Co.
Did I share his editorial mantra of "connecting the dots"? Did I believe, as he did, that a newsmagazine, far from being irrelevant in today's fast-moving, pixelated world, was an essential tool for coolly making sense of it all? And, as coffee arrived, would I give up my editorship of THE DAILY BEAST, the online news site Barry Diller and I had launched two years prior, and join Sidney in his adventure? When I said I was not just betrothed to THE DAILY BEAST but wedded to it, he immediately had a better idea: well, then, why don't we have the two get married? Big love!
It was hard not to be charmed by Sidney. It was harder not to be intrigued by such a good idea, the fusion of the animal spirits of the fast-paced DAILY BEAST with the august legend and strong journalistic roots of NEWSWEEK. And it was impossible not to be convinced by the depth of the commitment he and his family were making. After all, the man at the lunch table, teeming with ideas for NEWSWEEK's long-term future, had begun his business career as a Depression kid earning a few dimes by selling subscriptions door-to-door. NEWSWEEK had always been an essential part of his adult life, and of Jane's as she began her political ascent, and they envisaged it would be, too, for their children.
A somewhat tortured minuet between our two companies began. How to merge two staffs, two websites, two business models, two ownerships? In October of last year, the music stopped for a while. We all took a deep breath: could our two companies really work together in easy harmony? As it turned out, our long courtship brought us closer. My late-night calls with Sidney, candidly hashing out editorial control and business interaction, were an essential bonding process. He called me "my beauty," which was a first for me in editor-chairman relations and made me feel like we were in a Humphrey Bogart movie.
Perhaps my fondest memory of working with Sidney is the day I flew to see him in California, where he also lived, to show him the mock-up of the NEWSWEEK redesign. Contractually I didn't have to get his approval, but I respected his judgment and I wanted it. So two months ago on a late February afternoon I showed up at his charming Venice beach house bearing the prototype. He went through it silently and solemnly except for the odd chuckle at an irreverent headline. He had some qualms about the front of the book. Maybe the need for an essay "connecting the dots"? (He was right. It is now there.) He had other points about pagination and typeface that were sharp and taken on board. Overall, he loved it. We went out to dinner at a local bistro and toasted our new baby.
One of the things that made me wonder if maybe there wasn't a divine plan unfolding was that one of NEWSWEEK's early My Turn guest columns, in the issue of March 12, 1979, was by … Sidney Harman. It was about keeping the U.S. competitive in an increasingly global economy, and Sidney was rightly proud of it. Four weeks ago he called to tell me about another My Turn he had just written. It contained unwelcome news: he had been diagnosed with acute myeloid leukemia. But doctors had assured him that aggressive treatment could give him more time. We were set to publish the piece when he changed his mind. Why tempt fate? His vitality was undimmed. We would put the piece on hold—"against the time," as he put it with his rusty laugh. Sadly, the time came last Tuesday night. I publish it this week, just as he wanted it.
I will miss you, dear Sidney. NEWSWEEK and its loyal readers will be forever grateful that you stepped in as the magazine's savior—and that you did it for all the right reasons. Now the rest of us—your family, your business partners, your editorial colleagues—will strive to do you proud.