Tina Fey Hits Out at Gender Pay Gap in Comedy: 'It's a Terrible Time for Women'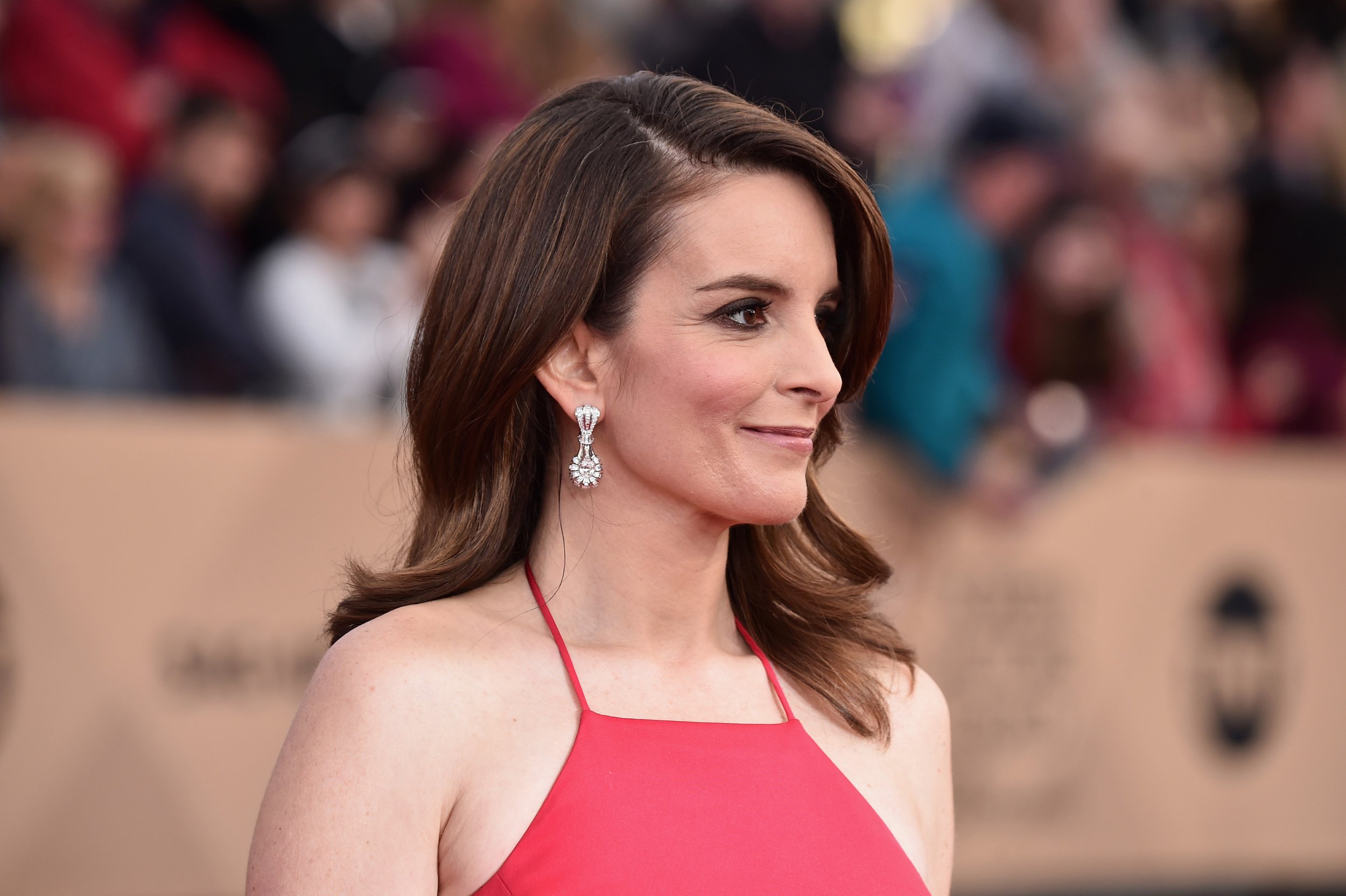 Tina Fey is not okay with people declaring it a great time to be a woman in comedy, insisting it is, in fact, a "terrible time."
The actress-and-writer has spoken out about the disparity in pay between female comedy stars in comparison to their male counterparts, who she says can get away with making way inferior movies for way more pay. (Adam Sandler, anyone?)
Speaking about the barrage of backhanded questions she and Sisters co-star faced whilst on the promo circuit for the film last year, Fey explained: "Every single interviewer asked, 'Isn't this an amazing time for women in comedy?' People really wanted us to be openly grateful–'Thank you so much! –and we were like, 'No, it's a terrible time.'"
"If you were to really look at it, the boys are still getting more money for a lot of garbage, while the ladies are hustling and doing amazing work for less," she added to Town and Country magazine.
Indeed, Sisters received fairly positive reviews—holding a solid 60 percent fresh rating on Rotten Tomatoes —compared to Will Ferrell and Mark Wahlberg's comedy Daddy's Home (30 percent on Rotten Tomatoes ), which was released in a similar timeframe. Yet Wahlberg ranked in the top 10 of Forbes magazine's list of the highest-paid actors in 2015, with reported earnings of $32 million. Fey and Poehler, meanwhile? They didn't make the cut on the highest-paid actresses list.
Pouring more scorn on formulaic junket questions, Fey says she plans to use her next press tour to address diversity in comedy. "Journalists were still bringing up, 'People say women aren't funny.' The next time I'm at a press junket and someone says that, I have to remember to say, 'We need to stop talking about whether women are funny. And we need to acknowledge that black people are funnier than white people. Let's discuss that.' "
Pay gaps between Hollywood actors and actresses are nothing new, of course, but the great Sony hack of 2014 shed new light on the extent of the issue. Leaked documents revealed that Oscar winner Jennifer Lawrence was paid less than her male co-stars for American Hustle, despite being one of the most bankable stars in the world.
The Hunger Games star opened up about the pay discrepancy in an issue of Lena Dunham's Lenny newsletter, admitting it's easy to be branded "difficult" when negotiating as a woman in Hollywood. "[American Hustle co-stars] Jeremy Renner, Christian Bale and Bradley Cooper all fought and succeeded in negotiating powerful deals for themselves. If anything, I'm sure they were commended for being fierce and tactical, while I was busy worrying about coming across as a brat and not getting my fair share," she wrote.