Tina Fey Roams Afghanistan in War Reporting Dramedy 'Whiskey Tango Foxtrot'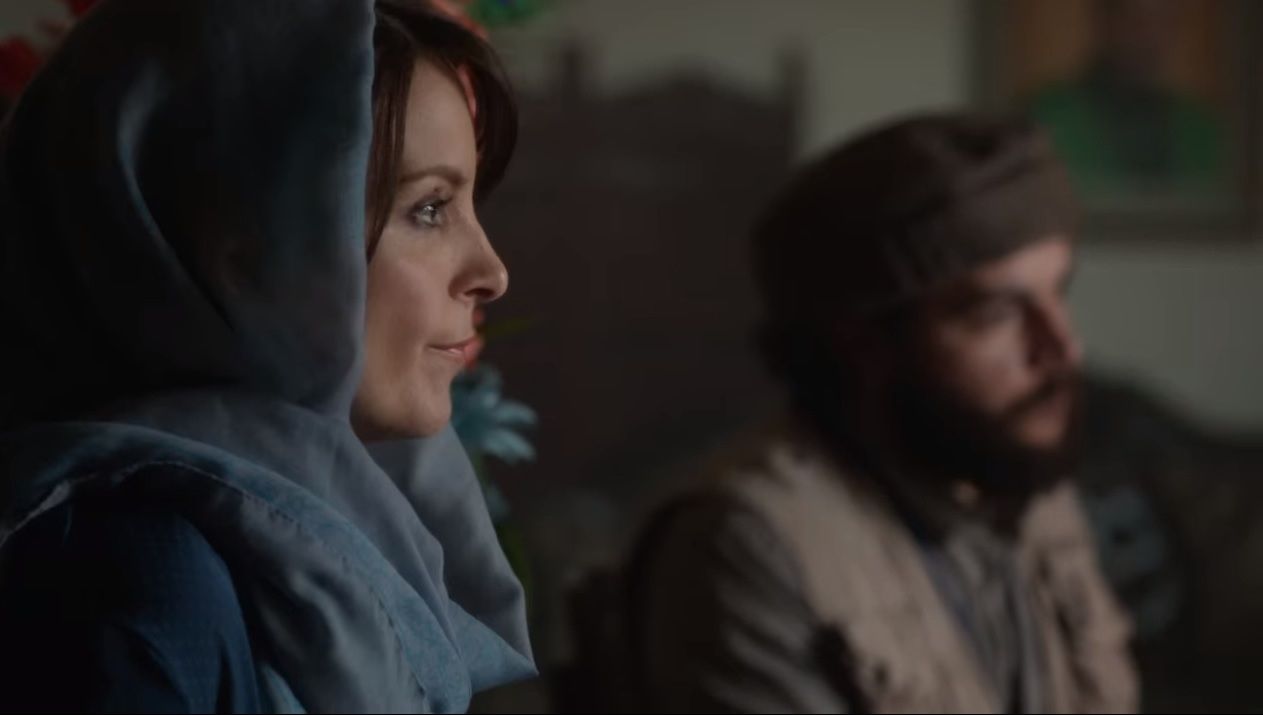 Is there anything Tina Fey can't do? This past year alone, she created, wrote and played Marcia Clark in the sensational Netflix comedy series Unbreakable Kimmy Schmidt, reprised her role as a Weekend Update anchor in the SNL 40th Anniversary Special segment, co-starred in the latest slapstick comedy Sisters with her friend and former SNL co-conspirator, Amy Poehler. Plus, she participated in a memorable Inside Amy Schumer segment—which takes on Hollywood's less-than-stellar treatment of actresses above the age of 35—entitled "Last Fuckable Day."
We presume Fey's got an even busier 2016, given that Unbreakable Kimmy Schmidt was renewed for a second season. Additionally, she's taking on the role of the skeptical war reporter Kim Barker, who's sent out to report from Kabul, Afghanistan, in the foreign reporting dramedy Whiskey Tango Foxtrot. Out in March, the film is based on Barker's memoir, The Taliban Shuffle, with a script written by SNL showrunner Lorne Michaels and Robert Carlock, one of the forces behind Fey's hit comedy series 30 Rock.
In the film's trailer, released Thursday, Fey grapples with the hardships of New York life and uncertainty about what she calls her "mildly depressing" boyfriend. Then, the CNN-esque network she's employed by calls her into a meeting to say they need reporters on the ground in Afghanistan. While she's not reprising her role as Liz Lemon, per se, the network makes a point to single out the "unmarried, childless personnel in this bureau"—Fey's character included—to volunteer to be part of that foreign correspondence coalition. Fed up with her life, she's in.
Margot Robbie, Alfred Molina, Martin Freeman and Billy Bob Thornton also join Fey on a journey that will likely involve much soul-searching, cultural miscommunications and—if the film's title is any indication—probably hordes of drunken dancing. Or cursing. Hell, probably both.