Is a 'Kimmy Schmidt' Movie Still Happening? Producers Tina Fey, Robert Carlock Interested Amid Season 4 Drop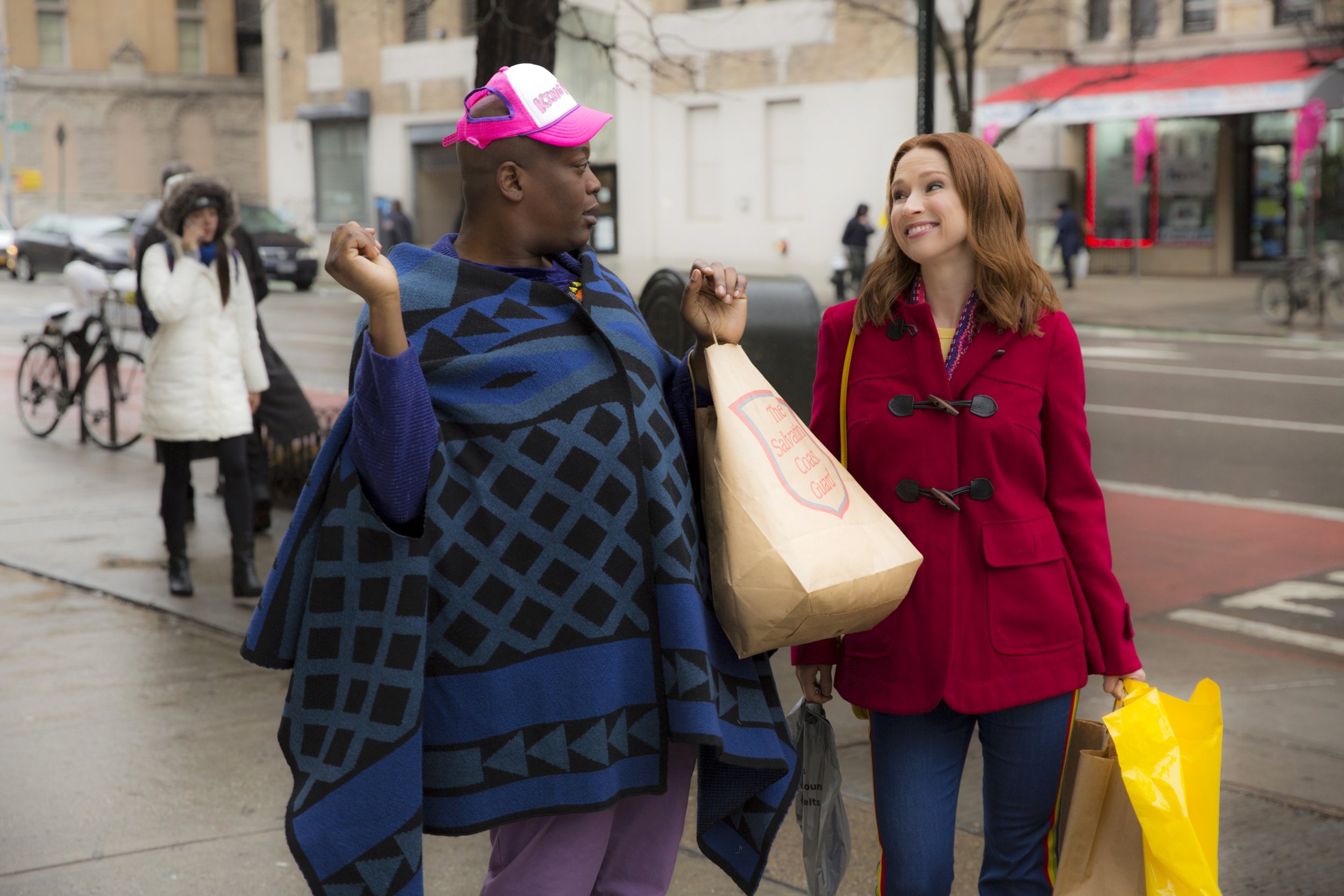 Saying goodbye to a beloved show is never easy, especially when it's a series as incredible as Netflix's Unbreakable Kimmy Schmidt. The remaining six episodes of Season 4, which is its last, debuted on Friday. However, this may not be the end for Kimmy and the gang as a full-length movie isn't out of the question, according to its creators.
Created by Tina Fey and her producing partner Robert Carlock, Unbreakable Kimmy Schmidt follows Kimmy Schmidt (Ellie Kemper) as she decides to start anew in New York City after she was rescued from a doomsday cult hiding out in a bunker. Since its debut, the show has garnered critical acclaim and an adoring fanbase who are likely seeing the show's conclusion as bittersweet. The series wraps the character's storylines in a way that might not merit a streamable film, but discussion about exploring beyond the show's end first surfaced ahead of Season 4A's release in May 2018.
"We're hoping that we'll have an opportunity to tell some more stories because I think these episodes are a great ending to the series. But it doesn't mean that there isn't more to say," Carlock explained to Newsweek at the show's PaleyLive premiere on Thursday. "We're talking about it."
Fey, for her part, is intrigued by what a potential film could mean as well. "We're hoping. We're ready to do it if Netflix says they'd do it," she shared with Newsweek at Thursday's event.
While an Unbreakable Kimmy Schmidt movie remains uncertain, what's to come for Kemper's character Kimmy isn't necessarily hard to predict. "If you see these last few episodes, you'll see her life's really changed by the end...She's living her best life. So hopefully, she's still doing that [in the future]," Fey said.
In its four-season run, Unbreakable Kimmy Schmidt has accumulated 18 Primetime Emmy Award nominations. Four of these nods, in fact, were within Outstanding Comedy Series category.
Season 4 was split into two parts because Carlock suggested Netflix was eager to "get some episodes out sooner rather than later," but the several-month gap between the reveals didn't make it any easier for the producing pair to bid farewell.
"We knew that nothing lasts forever and we knew that we were getting close creatively to an ending. We weren't sure in conversations with Netflix about how long that would be exactly. But the characters, I love so much because they're all trying so hard to be better and failing constantly," said Carlock. "Even Titus, even Jacqueline are doing their best. Of course, Kimmy is such a wonderful ray of light. I already miss her."
Fey will miss working on the show but fortunately for her, she'll likely run into Kemper because she "lives across the street from" her and Carol Kane, who plays Lillian, as she "lives across the street the other way." However, the show's end signifies the beginning phase of Fey and Carlock working on their next project together.
"This is kind of the position we were in five years ago after 30 Rock ended where we're developing things to produce for TV and figure out what we want to write next," Fey said. "So, it's a rebuilding era."
Unbreakable Kimmy Schmidt is now streaming on Netflix.