Tina Fey and 'Queer Eye's Tan France Give Rachel Dratch an Ariana Grande Makeover
Rachel Dratch gets the Ariana Grande makeover from Tina Fey and Queer Eye's Tan France for Netflix's YouTube digital show Dressing Funny. Spoiler alert: it's the funniest thing you'll watch today.
The premise is simple: Fey wants to give her Dratch a makeover for her 50th birthday. They turn to France for help. If Fey and Dratch's years together on Saturday Night Live are any indication, the results are bound to be hilarious.
"We started out together in Chicago," Fey said of Dratch, discussing their style evolution with France. "At that time, it was our Doc Martens and what our 'show dress' for Second City [the legendary Chicago theater where the two got their start in comedy], where we would go to Express and it was our dress that we could wear eight times a week. And then, when you get to SNL, you get a taste of someone helping you."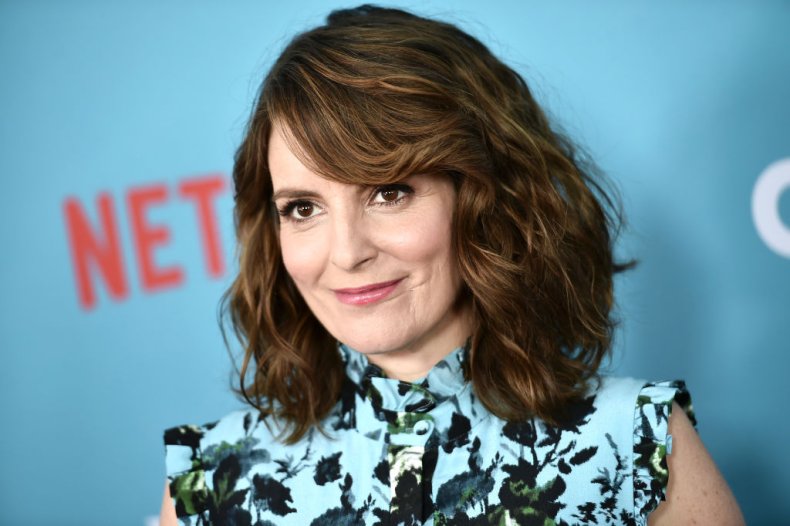 That's exactly what Fey intends to do for Dratch. She starts to look through the rack of clothes, and pulls out an item that she feels is perfect for Dratch, "...because she's secretly kind of a dirty b*tch," Fey says.
"I know, I assumed so. That's the vibe I get," France says.
"Listen, she's a downtown lady," says Fey.
"Is there a difference between a downtown lady and an uptown lady," France asks.
"100 percent," Fey replies. "One of them is a dirty b*tch and one of them is just a sad b*tch."
Then the fashion show begins.
The first look Dratch is put in is a lavender, pink and white suit with platform sneakers, turning the petite actress into a slightly less petite actress.
Fey and France then want Dratch to fit in "with the kids." They come up with an Ariana Grande inspired look that, well, is just everything.
France asks Dratch from outside the room, "Are you Ariana ready?"
The Ariana look is then magically morphed into a more sophisticated look by just removing the oversized sweatshirt, revealing a simple black dress and knee-high boots.
"And you only have to shave one inch of your leg," Fey tells Dratch. "You just do a wax strip."
The final look (sort of) is the rock and roll Rachel look, or the sexy look, as France calls it. All three are feeling it.
But let's be real, no fashion makeover video with Tina Fey and Rachel Dratch would be complete without... mom jeans.
Watch the full fashion makeover video below.