Tina Fey Asks University of Virginia Football Fans to Stop Insulting Gay People
Tina Fey recently returned to her alma mater, the University of Virginia. But it wasn't to pick up an award or give a talk: The Emmy winner was asking UVA students to stop insulting gay people during campus football games.
The school's unofficial fight song, "The Good Old Song," is believed to have been written by a group of students back in 1893. Sung to the tune of "Auld Lang Synem" it's most often heard at football games, after the UVA Cavaliers score a touchdown.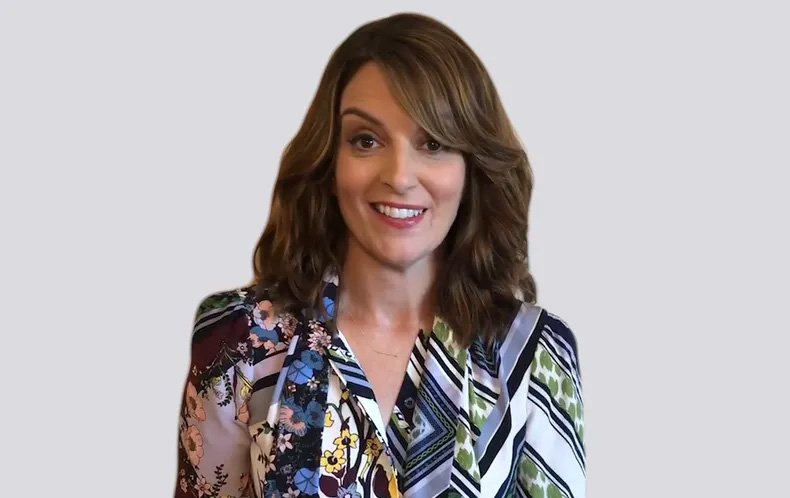 In the song's first verse is the line, "We come from old Virginia, where all is bright and gay; Let's all join hands and give a yell for dear old UVA."
Starting in the 1970s, when the word "gay" started to change its meaning from "happy" to "homosexual" that UVA students began interjecting shouts of "not gay," according to OutSports. (Some students will instead yell "f*ck Tech," a reference to long-time rivals Virginia Tech.)
LGBT students have been protesting the tradition since the early 2000s. The administration hadn't officially taken action against it before, but this week it released an Instagram video featuring alumni, administrators and current students calling out the homophobic phrasing and asking fans to "keep the Good Old Song good" by singing it as written.
The video includes contributions from University of Virginia President Jim Ryan, UVA Center for Politics director Larry Sabato, head football coach Bronco Mendenhall and Cavaliers cornerback Bryce Hall, who is already being talked about as a first round pick for the 2020 NFL draft.
Fey graduated from UVA in 1992 with a Bachelor of Arts degree in drama. While there, she was awarded the Pettway Prize, given to fourth-year drama students who have made "distinctive contributions to the University's drama department."
After graduation, she took improv classes with Chicago's storied Second City troupe and, in 1997, was hired as a writer on Saturday Night Live. She soon became the show's first female head writer and began performing in sketches in 2000. Fey went on to produce and star in 30 Rock for NBC and multiple motion pictures.
Other schools have run into controversy over their fight songs and sports traditions: In 2007, students at Notre Dame proposed updating the "Notre Dame Victory March" to refer to "sons and daughters" instead of just "sons." Notre Dame had been a male-only college when the song was written. Though the official lyrics were left unchanged, "in recognition of the fact that the 'Victory March' is now played for athletic teams composed of men and women, many modify the words accordingly," according to a statement from the school.
In 2014, the University of Utah made changes to its fight song, excising a line that stated "our coeds are the fairest." That lyric was actually not in the original version of the tune—it had replaced an earlier line, "We drink our stein of lager and we smoke our big cigars."