Tina Turner, 'Queen of Rock'n Roll', Dies Aged 83
Acclaimed singer Tina Turner has died at age 83, a spokesperson for the performer confirmed on Wednesday.
"Tina Turner, the 'Queen of Rock'n Roll,' has died peacefully today at the age of 83 after a long illness in her home in Kusnacht near Zurich, Switzerland," the spokesperson's statement read. "With her, the world loses a music legend and a role model."
Over her long career, she won eight Grammy Awards and had stars on both the Hollywood Walk of Fame and the St. Louis Walk of Fame.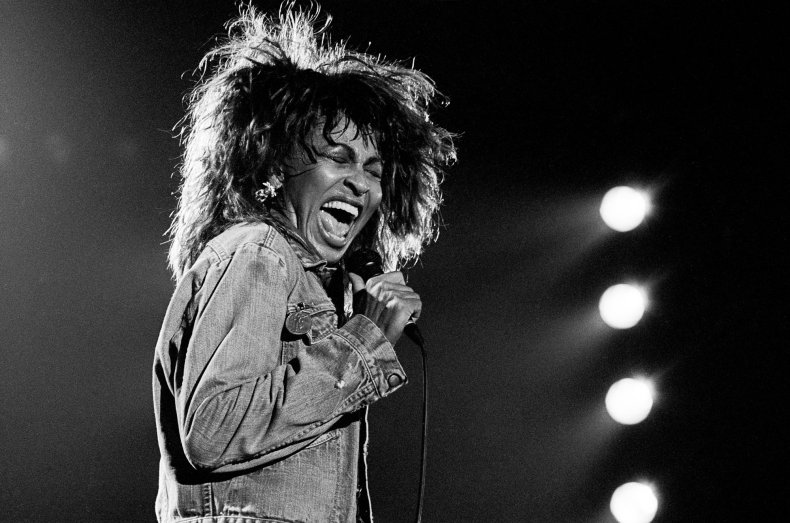 "With her music and her boundless passion for life, she enchanted millions of fans around the world and inspired the stars of tomorrow. Today we say goodbye to a dear friend who leaves us all her greatest work: her music," a Wednesday post on her Instagram account read. "All our heartfelt compassion goes out to her family. Tina, we will miss you dearly."
Born and raised in Tennessee, Turner began her career in the late 1950s, joining husband Ike Turner's band the Kings of Rhythm. She later became the lead singer and star of the Ike & Tina Turner Revue. By the mid-1960s, the duo was one of the most famous couples in R&B and rock, scoring hits like "River Deep – Mountain High" and "Proud Mary."
They also got media attention for their tumultuous relationship. Turner later said she suffered routine physical abuse throughout their marriage, and they divorced in 1978. In the '70s, she started a solo career. After Ike died in 2007, Turner's spokesperson said they hadn't been in contact for more than 30 years.
In 1984, Turner had a major comeback with the Private Dancer album, which included the hit "What's Love Got to Do With It." The song won three Grammy Awards for record of the year, song of the year and best female pop vocal performance. The album sold 5 million copies.
On Wednesday, celebrities flooded social media to memorialize Turner.
"REST in Peace & Power THE QUEEN, LEGEND, ICON. There will never be another. Cherish my times with you," model Naomi Campbell said on Instagram.
Diana Ross posted a photo of herself and Turner on Twitter, captioning it: "Shocked. Saddened. Sending condolences to Tina Turner's family and loved ones."
"Heaven has gained an angel. Rest in Paradise Tina Turner. Thank you for the inspiration you gave us all," singer Ciara tweeted.
Turner also acted in films, including 1975's Tommy and 1985's Mad Max Beyond Thunderdome. She wrote an autobiography, I, Tina: My Life Story, which was later adapted into a film starring Angela Bassett.
She retired from singing in 2009 after her Tina!: 50th Anniversary Tour.
At Wednesday's press briefing, White House press secretary Karine Jean-Pierre said she had been a "huge fan" of Turner's and was "very sad" to hear of her death.
"Tina Turner was an icon, a music icon who had many stages, many amazing moments in her career," Jean-Pierre said. Turner's music "will continue to live on," she added.
President Joe Biden was also a Turner fan. He included her song "The Best" on his 2016 summer listening list and said in 2020 that "Simply the Best" was his favorite walkout song.
Turner had been living in Switzerland with her husband, German music executive Erwin Bach, since 1994. Turner had suffered from poor health in recent years. She had an intestinal cancer diagnosis in 2016 and underwent a kidney transplant in 2017.