'Tina: The Tina Turner Musical'—How to Get Broadway Tickets
Tina: The Tina Turner Musical, a musical based on the life of American singing legend Tina Turner, has opened on Broadway in New York City.
Featuring several of Turner's most famous tunes, the show traces the "untold story" of the singer's career, from her humble beginnings in Nutbush, Tennessee, to her rise to stardom as "The Queen of Rock 'n' Roll," the official website of the musical describes.
"Tina Turner didn't just break the rules, she rewrote them" and "dared to defy the bounds of her age, gender and race," the website adds.
Written by Olivier Award-winning playwright Katori Hall and with Tony Award-nominated Adrienne Warren from the West End production in London reprising her role as Tina Turner, the Broadway installment received mixed reviews following its official debut on Thursday night at the Lunt-Fontanne Theatre.
"Warren is electrifying while performing 'Nutbush City Limits' and 'Proud Mary,' continuing to transform herself fully into the legendary performer. At times, the resemblance is so uncanny it feels like you have time traveled to this 1988 show and are watching the real Tina Turner live," Brittany Spanos noted in her review of the show for Rolling Stone.
Jesse Green of The New York Times described the musical as more of a rock concert—"which is what 'Tina' essentially turns into," he said.
"It's a blast if that's what you came for. If you meant to see a true union of song and story, though, you won't get it here," he added.
The opening night attracted a star-studded audience including the likes of television hosts Oprah Winfrey and Gayle King, film director Spike Lee, actress and singer Bernadette Peters and of course the singing diva herself Tina Turner, Broadway World reports.
Tickets are available now through June 7, 2020 and can be booked through the official website of the musical. Tuesdays and Wednesdays are said to have the best availability during any given week, while booking further in advance provides the best selection, with dates after January 2020 offering the best availability, the website advises.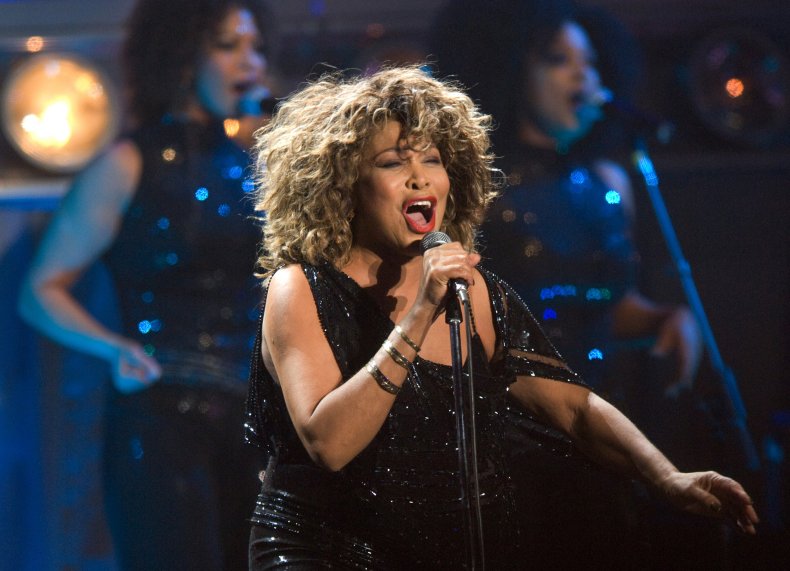 A German production also opened at the Stage Operettenhaus in Hamburg this spring and bookings are available through August 30, 2020, according to Broadway World.
Turner has won 12 Grammy Awards, including several Grammy Hall of Fame awards and a Grammy Lifetime Achievement Award. She was inducted into the Rock and Roll Hall of Fame in 1991 and has her own star on the Hollywood Walk of Fame in Los Angeles.
She has sold more concert tickets than any other solo artist in music history, according to the show's website.