Who Was Craig Raymond Turner? Tina Turner's Oldest Son Found Dead in California
The eldest son of Tina Turner, Craig Raymond Turner, has died in an apparent suicide. The Los Angeles County Department of Medical Examiner-Coroner confirmed to Variety that he was found dead in his Studio City, California, home on Tuesday afternoon of a self-inflicted gunshot wound, and was pronounced dead at the scene.
Turner was born on August 20, 1958, worked as a real estate agent in the San Fernando Valley. He belonged to the National Organization of Realtors.
Craig Turner was the son of Tina Turner and Raymond Hill, a saxophonist who played for the Kings of Rhythm, the backing band for Ike Turner. Tina Turner—who still went by her birth name of Anna Mae Bullock at the time—became pregnant with Craig when she was 18. After telling her mother, Tina Turner moved in with Hill, who also lived with Ike Turner.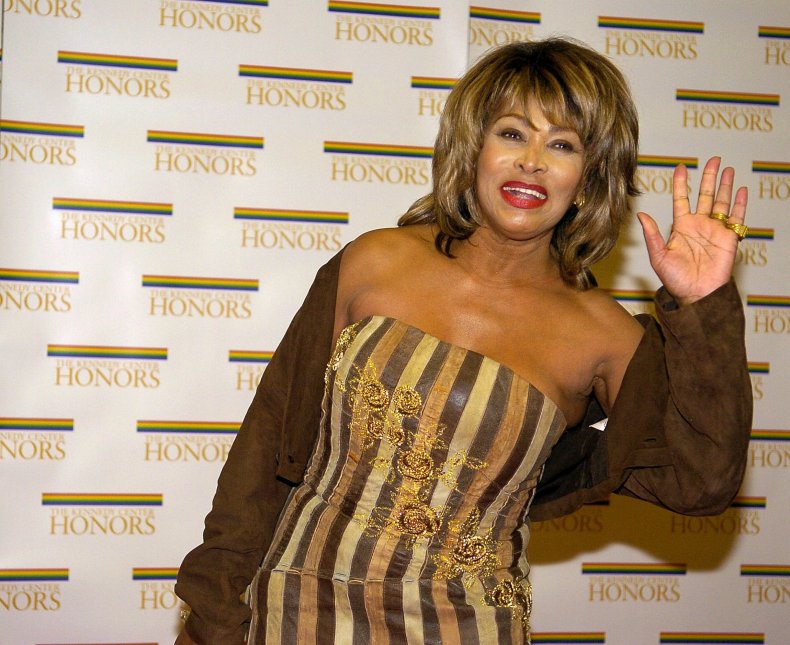 Tina and Hill's relationship ended and she started seeing Ike while the two performed together. Ike and Tina had a baby boy in 1960, Ronald Turner. Tina adopted Ike's two children, giving Craig two step-siblings. Ike also adopted Craig.
In 2005, Tina Turner revealed to Oprah Winfrey that she suffered domestic abuse during her relationship with Ike and that Craig had witnessed it.
"Ike's children never reacted, but my oldest son, Craig, was a very emotional kid," Tina said. "He'd always look down in sadness. One day when Ike was fighting me, Craig knocked on the door and said, 'Mother, are you all right?'"
Recounting for the first time in public that she'd been assaulted by Ike, Tina told Winfrey her ex-partner had "a sick way" of starting arguments. "He started it with, 'What are you trying to do to me?' And then the next thing, he would pick up something... He always fought with something and then against the head, always against the head, with a shoe stretcher. I had never been beaten.
"It really hurt, but I was still trying to figure out what was happening. So then the beating came and I was down by then, really starting to cry. Then he said, 'get in bed.' That was really awful, to have sex after… I hate you, how can we make love now, if it's love.
"I laid there with a swollen head just having sex, feeling like 'you have really gotten yourself into something'."
Hill, Craig's father, died in April 1996 of congestive heart failure. Ike Turner died of a cocaine overdose in December 2007.
Tina Turner now lives in Switzerland with her husband, Erwin Bach, whom she dated for 27 years before marrying him in 2013.
The Medical Examiner-Coroner confirmed the news to Newsweek on Thursday.
If you have thoughts of suicide, confidential help is available for free at the National Suicide Prevention Lifeline. Call 1-800-273-8255. The line is available 24 hours, every day.